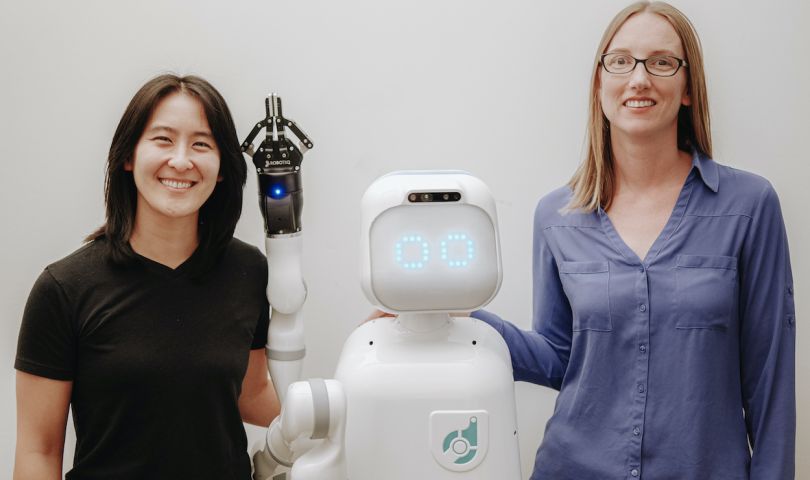 Diligent Robotics, an AI startup out of Austin that makes nurse assistant robots for hospitals, has raised $10 million in a Series A funding round led by DNX Ventures.
Moxi, the company's primary product, is designed to give nurses more time with their patients by taking over mundane tasks like fetching supplies, delivering samples to labs and gathering soiled linens. The robot is about the size of a human, with a height-adjustable pillar, a gripper hand attached to an arm and eyes that move to signal the direction it is traveling. It also makes noises to communicate with nurses and acknowledge instructions.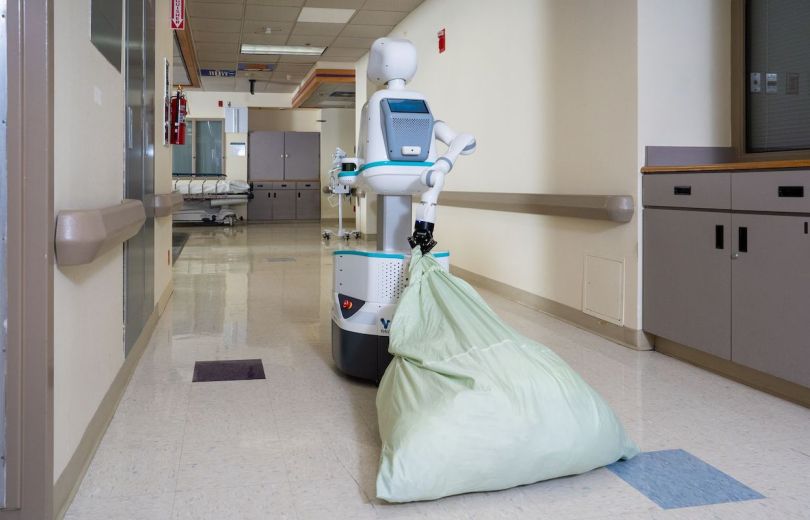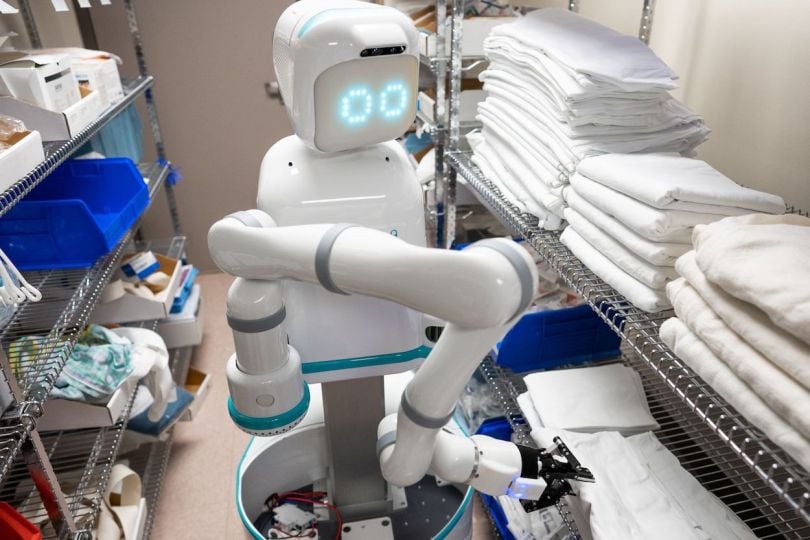 Diligent Robotics told TechCrunch that the plan is to have Moxi function more like an intern than a gadget. The company eventually would like to build the ability to learn and adapt right into the robot, so nurses can teach it new tasks on the fly.
"We build artificial intelligence that enables service robots to collaborate with people and adapt to dynamic human environments," co-founder and CTO Dr. Vivian Chu said in a statement. "Diligent Robotics is delivering a new class of hospital service robots by building a solution that can autonomously navigate a hospital to perform collaborative tasks with nursing staff."
While it has been deployed in some Texas hospitals for a couple of years now, Moxi's practicality has become even more prevalent as the COVID-19 pandemic spreads hospital staff even more thin than usual.
"Now more than ever hospitals are under enormous stress, and the people bearing the most risk in this pandemic are the nurses and clinicians at the frontlines of patient care," co-founder and CEO Dr. Andrea Thomaz said in a blog post. "Our mission with Moxi has always been focused on relieving tasks from nurses, giving them more time to focus on patients, and today that mission has a newfound meaning and purpose."
The company plans to use this most recent funding to deploy Moxi in more hospitals across the country.