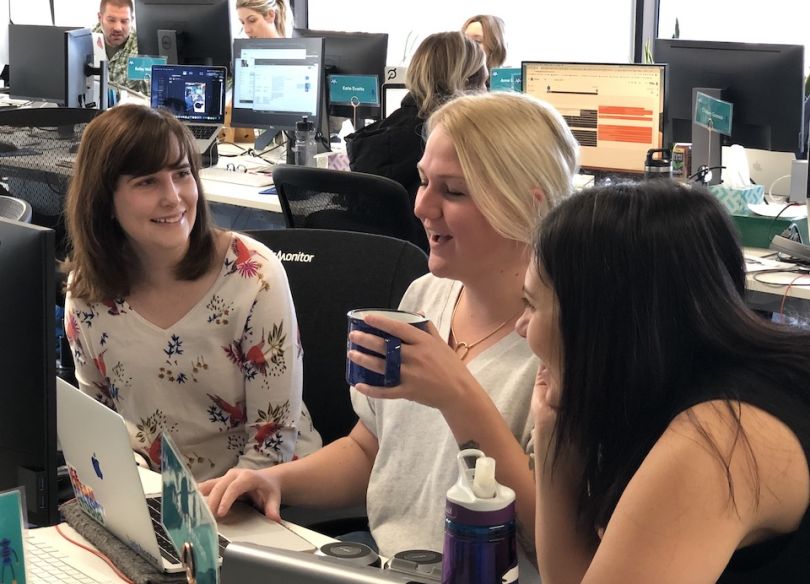 Sales prospecting isn't easy under normal circumstances. But trying to identify potential customers when many businesses worldwide are faced with uncertainty amplifies that difficulty.
To address the situational complexity of current sales prospecting, Talia McCurtain, a four-year business development leader at LogicMonitor, said professionals in the sales community are getting creative through strategies like personalization and identifying buyer behavior. But McCurtain was quick to say that doesn't mean that strategies like cold-calling or social-selling are dead. 
"The only thing that is 'dead' is single-channel prospecting," McCurtain said. "Many techniques in isolation are frustratingly inefficient. Today, prospecting is about multi-touch, multi-channel outreach campaigns and consistency throughout those channels."
What strategies have you found to be critical to success in prospecting?
The three key areas critical to success are identifying target personas, understanding the value proposition for each persona and catering pitches to each one. 
Identifying key personas is important in improving the quality of engagement with an organization's prospective buyers. While there are a handful of people it's possible to pursue, it's critical to focus on the most essential three to five buyers. Understand what each buyer cares about when it comes to their role, psychology, buying habits and influence. This approach enables sales to deliver a personal, relevant and empathetic engagement that today's distracted and demanding buyer expects.
Teach sales reps how to pitch based on those personas. Bootcamps, one-on-one coaching, scripts and any outbound email should revolve around persona-based selling. Consistency is everything here, and marketing should be involved in the process as well. 
Hyper-personalization is important but not always necessary." 
What's an underrated strategy that you've found to be effective in sales prospecting? 
We invest in tools that keep us agile and allow for personalization at scale. A few years ago, we invested in a gifting platform. At the time, it was new to the sales development community but it's now emerging as a pillar in an SDR's workflow. The tool allows SDRs to send out personalized gifts like handwritten notes, gift cards and unique gifts without the hassle or time spent putting them together. We quickly saw ROI after implementing this, with increases in meetings set, attendance rate and response rate.
What's an overrated technique you've found to be ineffective?
Hyper-personalization is important but not always necessary. Identifying potential customers is an art, but there's also a science behind it, regardless of the tools and processes that are new and shiny. When personas are understood, outreach tools are used correctly and messages are catered to targeted individuals, reps will reach more people and still resonate with the audience. 
I don't think it's necessary to personalize every email, voicemail or note. I'm all about my reps working smart and managing their time to get the most ROI.