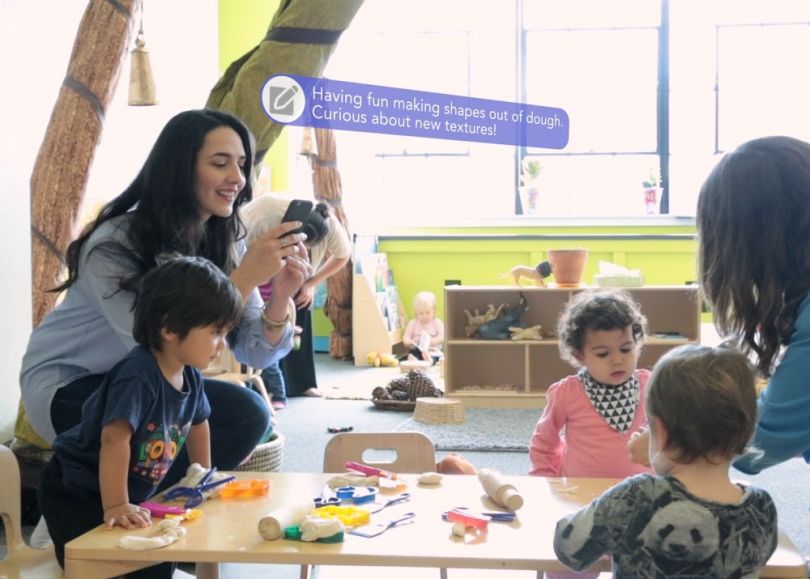 COVID-19 was a major test for schools across the country, but particularly for younger classrooms. While it's possible to put a high schooler or college student in front of a computer for a full day of Zoom classes, it's harder to do that with elementary- and preschool-age children. This could be the reason why some states have different reopening guidelines for elementary versus high schools.
But COVID-19 has taught many early education institutions the need for both digital and in-person education tools. While these institutions have centuries of experience with in-person learning, they're turning to companies like Brightwheel to help with the digital transformation.
Brightwheel is an early education startup that has built a software platform for preschools, childcare providers, camps and afterschool programs. This platform helps administrators manage operations, helps teachers manage their classrooms and loops in parents on how their kids are doing while away.
On Wednesday, Brightwheel revealed that it raised $55 million in a Series C funding round led by VC firm Addition.
Although Brightwheel is headquartered in San Francisco, the company has an office in Austin with more than 30 employees, according to its LinkedIn account. The company says that this new funding will help it expand in Austin, as well as grow its remote team. Brightwheel currently lists 33 jobs open to Austin residents on its website.
This will help Brightwheel grow after getting through the challenges of COVID-19. When early education and childcare centers had to close their doors last year, the company was able to build solutions for at-home learning. The company also built tools to help these organizations operate under COVID restrictions, with things like safety and health checks, digital communications and touchless sign-in systems.
While over half of all U.S. childcare providers and preschools had to close their doors in the spring of 2020, Brightwheel now says that 90 percent of its customers have reopened from these closures. Many of these customers said the company's platform was instrumental to getting through this time, the company claims. Brightwheel also signed on thousands of new customers throughout the pandemic.
"Early education is one of the greatest determinants of childhood outcomes, a must for working families, and an engine for the economy," CEO and founder Dave Vasen said in a statement. "We are honored to support early education providers and proud to see the impact that Brightwheel has with so many teachers, families and small business owners across the country."