Artificial Intelligence + Digital Media
Industry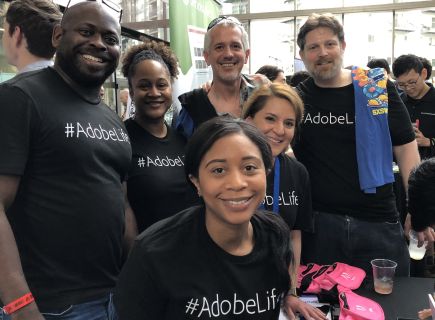 Hello, we're Adobe
When you join Adobe Life in Austin, you'll immerse yourself into a world of cutting-edge technology, exceptional colleagues and meaningful work that touches millions of people everywhere. You'll have the opportunity to build exciting new solutions for our Magento Commerce Cloud and turn every shoppable moment into an unforgettable experience.
Why Work with Us?
Adobe Austin embodies the culture of the Austin neighborhood around it which is diverse, enterprising and innovative.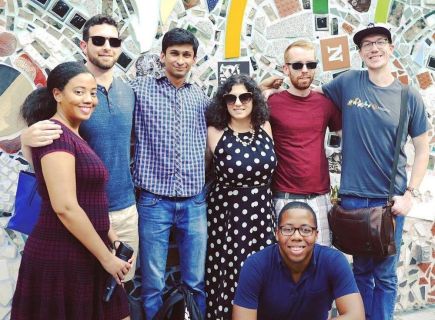 We are
Quirky,
Adventurous &
Creative
An Insider's view of Adobe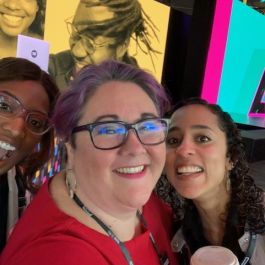 What are some social events your company does?
We take pride in our culture, and we have a variety of active employee organizations built into the fabric of our site. I personally lead the AdobeProud group for the Austin site, which is the local chapter of our global LGBTQ+ organization. We ensure there are chances all through the year to celebrate Pride, connect, and have fun.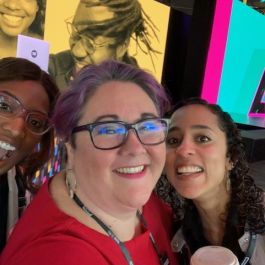 Carissa
Sr Engineering Program Manager
What's the biggest problem your team is solving?
We are working on a greenfield project that is pushing each of us to learn numerous new systems and technologies Whether it's a new Cloud product, CI/CD system or Testing Framework, we tackle them head-on. Thankfully we have a team of brilliant people working together to build something amazing!

John
Software Developer Engineer in Test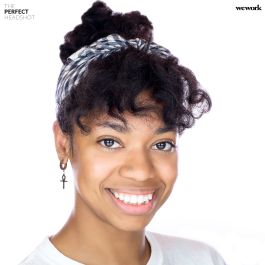 How does the company support your career growth?
My Adobe journey began with little experience and lots of drive. I was recruited through the Adobe Digital University Program, and I attribute my success to being placed on inclusive teams where each member offered mentorship. Being supported has allowed my work product to exceed expectations and has been instrumental in my overall career growth.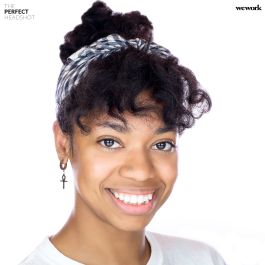 Ursula Cedillo-Johnson
Customer Engineering Program Manager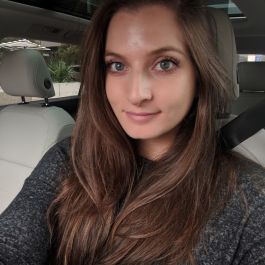 What unique initiatives do you have that encourage innovation?
The unlimited access to Adobe's expansive suite of products, not restricted by role or level, is a key driver in employee creativity and innovation.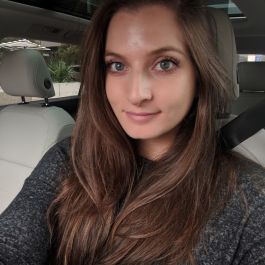 Salma Arabie
Talent Scout, Commerce
Where we are
Situated in a beautiful, park-like setting and serving as the premier spot for shopping and dining, The Domain area offers the best of both worlds.
Technology we use
Golang

Languages

Java

Languages

Javascript

Languages

PHP

Languages

Python

Languages

Ruby

Languages

Scala

Languages

Sql

Languages

C

Languages

Bash

Languages

Clojure

Languages

Shell Script

Languages

jQuery

Libraries

jQuery UI

Libraries

React

Libraries

Redux

Libraries

Twitter Bootstrap

Libraries

OpenSSL

Libraries

RabbitMQ

Libraries

LibSodium

Libraries

RequireJS

Libraries

Underscore.js

Libraries

AngularJS

Frameworks

Express

Frameworks

Hadoop

Frameworks

Laravel

Frameworks

Node.js

Frameworks

Ruby on Rails

Frameworks

Spark

Frameworks

Spring

Frameworks

Symfony

Frameworks

TensorFlow

Frameworks

Torch

Frameworks

Zend

Frameworks

Magento

Frameworks

Pyspark

Frameworks

Knockout.js

Frameworks

Access

Databases

Maria DB

Databases

MongoDB

Databases

MySQL

Databases

Oracle

Databases

PostgreSQL

Databases

Redis

Databases

SQLite

Databases

Aurora

Databases

Snowflake

Databases

Redshift

Databases