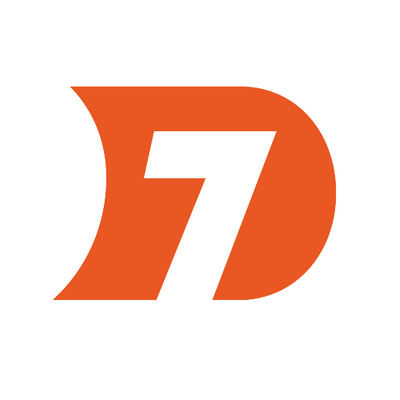 Manager of Penetration Testing
Summary:
As a Manager of Penetration Testing, you will play an essential role in our Global Services Division. In this leadership role, you will wear multiple hats to drive and grow our penetration testing line of business. You will be responsible for the overall development and delivery of Rapid7's Penetration Testing services and the growth and leadership of the consulting team.
Responsibilities:
Support bookings goals to ensure Penetration Testing line-of-business is performing in line with growth expectations. Help Sales to define engagement scope; enable account executives and sales engineers; develop internal training materials; conduct in-person training sessions; speak confidently on sales calls on Rapid7's value propositions; understand client requirements; speak and present knowledgeably to qualified pipeline; seek creative solutions to highly competitive opportunities; assess risk of T&C deviations; responsible for on-time engagement delivery and optimal revenue recognition; foster positive communication between the sales organization and professional services; seek opportunities for cross-sells and upsells across global services; maintain low deal cycle timelines.
Contribute to team revenue growth through team execution and management of team's utilization goals. Work with operations and consulting coordination to ensure utilization is maximized to assist customers and drive revenue for Rapid7.
Actively monitor margin to ensure we are managing the business effectively and contributing to the health of Global Services' bottom line.
Provide reports on project status, pipeline forecast, utilization and billability achievement; prepare and deliver executive level presentations both internally and to external customers; accurate and on-time reporting; strategic message development and execution for critical tasks to team, upper management, cross-functional departments; and champion change across the organization.
Manage consulting team. Conduct 1:1s, create development plans, interview and hire qualified candidates, onboarding, track and report to upper management on hiring progress, develop and execute get well plans as needed; conduct meaningful performance reviews; meet gross margin target and revenue over cost profitability; track and achieve employee utilization target; champion strategic R&D initiatives; stay within services budget; track skillsets and approve training requests; anticipate needs and hire accordingly. 
Oversee and ensure client deliverables are on time, requirements are met; proactively anticipate escalations; track issues and conduct root cause analysis assessments; lead initiatives to engineer better solutions; all CSAT and NPS targets (both average and top-box); promote and obtain client references and testimonials; work with PMO to promote policies and procedures.
Develop methodologies, determine scoping requirements; build and present enablement training for sales; solicit customer input and cross-functional buy-in; ensure staffing understands expectations and has and maintains the skillsets to execute services; work cross-functionally with marketing to develop external supporting collateral; develop project plans, anticipate risks, plan budgets, and present proposals and progress updates for new and revised service offerings.
Requirements:
7+ years of progressive information technology leadership roles, with at least 5 in information security
Experience in consulting and working with Fortune 1000 clients
4+ years managing professional services
Proven P&L management
Bachelor Degree
Knowledge and Skills:
Leadership and coaching skills
Team building
Metasploit Framework / Metasploit Pro
Past experience in developing and executing new business offerings
Nexpose and AppSpider a plus
Kali Linux (or equivalent)
At least one scripting language
Excel and PowerPoint, including Pivot Charts, macros, dashboards, and executive presentations
Must be able of managing business-critical functions in a calm and systematic function
Knowledgeable of latest security threats, OWASP Top 10, CIS Top 20 Critical Controls, PCI-DSS, HIPAA, web platforms, network protocols
Self-starter, flexible, collaborative
Project management skills
Must be able to communicate confidently, professionally, and concisely to employees, upper management, customers, and other departments
Sales support experience preferred
Read Full Job Description