Having a strong mission can be one of the most attractive aspects of a company that's looking to attract top talent. 
This approach has paid dividends for A Cloud Guru, which specializes in teaching customers how to utilize cloud software so that they can keep up with the competitive job market. And, with a $33 million round of funding from earlier this year under its belt, it's looking to take the platform even further. 
We stopped by A Cloud Guru's Austin office to ask some team members what it's like working for a company with a mission they can adopt as their own.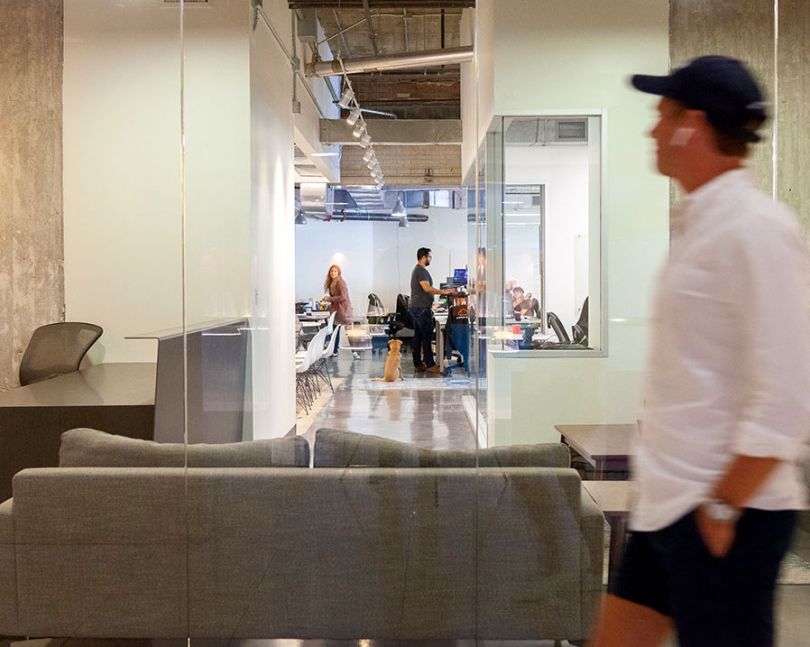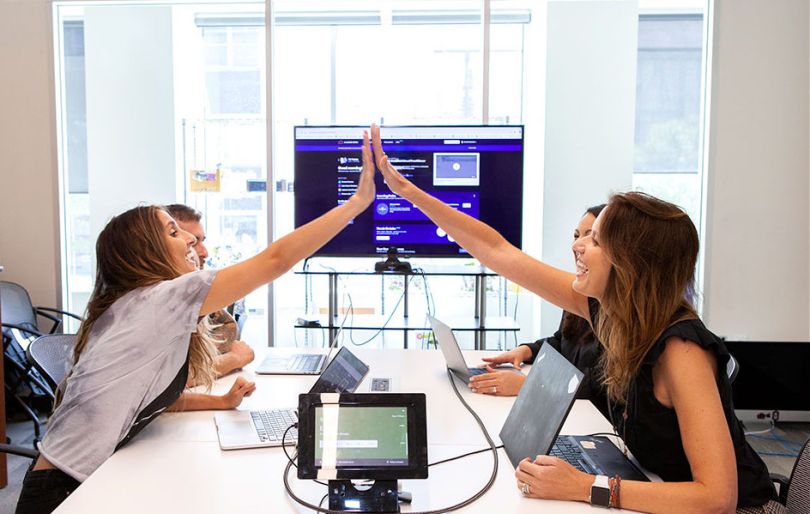 FOUNDED: 2015
EMPLOYEES:150 globally, 75 in Austin
WHAT THEY DO: A Cloud Guru is an online education platform that helps individuals and businesses learn to cloud.
WHERE THEY DO IT: Austin
BAKING UP SOME FRESH IDEAS: A Cloud Guru schedules two idea hours a week for team members to get away from their desks and learn something new.
TAKE A LEAVE: To help maintain a balanced family life, A Cloud Guru offers generous, gender-neutral parental leave. They also throw in a family planning benefit, to boot.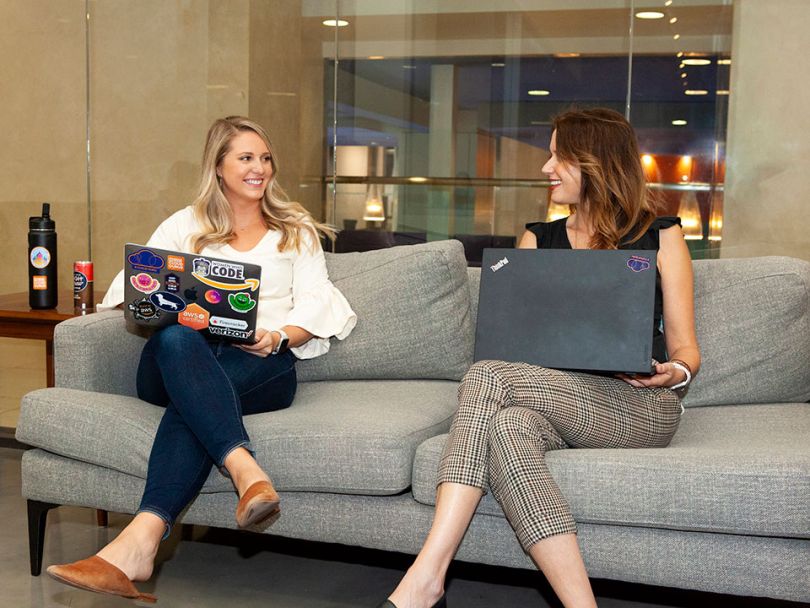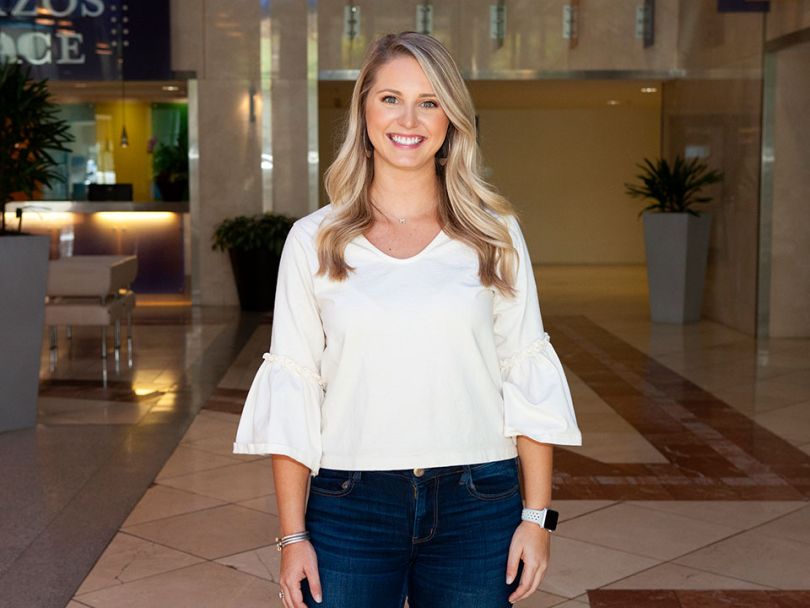 Madeline Riddick, Account Executive 
Riddick's job as an account executive is primarily to bring in new business and logos for A Cloud Guru. To do so, she works with leaders from various organizations to help their teams stay ahead of the curve of cloud culture. Her current goal is to continue helping leaders fill any skill gaps within their organizations so that they can be successful in the cloud space. 
You joined A Cloud Guru early on and have seen the company evolve into what it is today. What was it about the company and its mission that attracted you? 
I was terrified! Being sales hire No. 1, I had no idea what to expect — there wasn't any sales process built out or tips and tricks that we knew worked with customers. As much as this scared me, it also really excited me. I was beginning to get complacent in my previous role and the idea of joining a new team and being part of something from the very beginning was really cool. 
I had been in the tech space for a while, and so I kind of knew what the cloud was, but definitely understood that technology is a space that continues to flourish and grow. It only made sense that an education platform for some really in-demand skills would do really well — so I made the leap! 
Our co-founders' story really resonated with me — and I think it resonates with anyone that hears it — and the idea of working in a place with super humble leadership with a well-defined and clear mission that wasn't slowing down was enough for me to give it a shot. I'm so glad I did!
 
What's remained consistent is our culture, due in part to our leadership team. They are always open and approachable."

Since you joined A Cloud Guru, what changes have you seen take place? On the other hand, what aspects have you seen remain consistent throughout? 
There has been so much change! The obvious changes are moving from a small coworking space to an office downtown — in my time here, I've witnessed three office moves. 
There's also been changes in our process and messaging as our product continues to mature and we identify what works and what doesn't work. What's remained consistent is our culture, due in part to our leadership team. They are always open and approachable. We've more than tripled in size since I started, and our co-founder, Sam, still makes it a point to have a coffee with any new folks when he's in town. 
With your eye toward the future, what aspects of A Cloud Guru do you think will make it continue to be successful and grow? 
Technology is not going away — specifically, cloud — so we are in a really safe space. As long as we continue to build products and develop content by listening to consumer and organizational needs, along with staying true to our roots, there's no stopping us!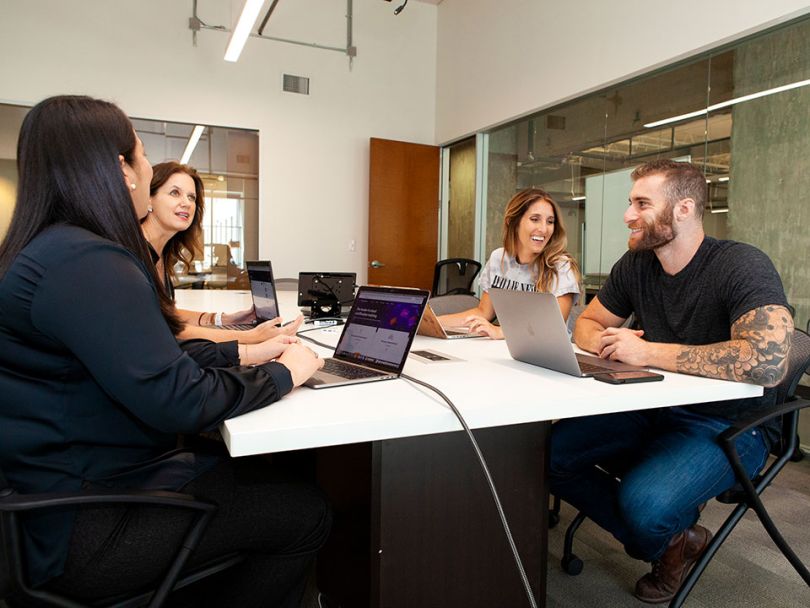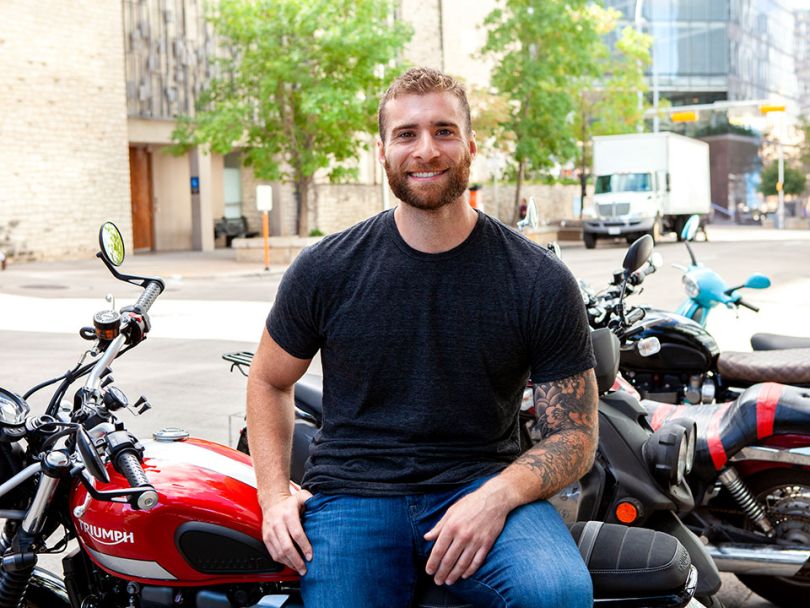 Jonathan Marsh, Senior Enterprise Account Executive
Marsh is responsible for identifying companies that are experiencing problems A Cloud Guru was created to solve. As cloud computing gains a stronger foothold in modern technology, Marsh hopes to further establish A Cloud Guru as the trusted advisor and platform for accelerating cloud adoption across the globe. 
You joined the A Cloud Guru team just over nine months ago. What was it about the company and its mission that attracted you? 
The future of the world is in the cloud. Without the appropriate skills, individuals will not be able to support the directions of their leaders and the only solution is education. Not only are we transforming companies, but we are changing lives. 
One gentleman came up to me at a conference and thanked me. As he tried to learn the cloud through various methods, they all proved unsuccessful and his anxiety grew. One day, he discovered A Cloud Guru. Not too long later, he received an offer from the cloud team at his company and is now a team lead. Hearing stories like these when I attend events is not uncommon.
 
It's a great feeling to not only know that you are valued, but what you say can change the way we do business."

As a senior enterprise account executive, how much ownership do you feel you have in regards to the direction of the company and its products?
I have a tremendous impact on the direction of the company. As one of the first salespeople and one of the few in the trenches, we are in a very unique position to truly understand the wants and needs of our customers, as well as insight into what competitors are telling our prospects.
Based on the feedback I've gotten from customers and relayed to our leadership, a handful of changes have been made to the platform. I once had an idea for a marketing campaign and mentioned this to someone on our marketing team — one month later, the campaign was live. It's a great feeling to not only know that you are valued but what you say can change the way we do business.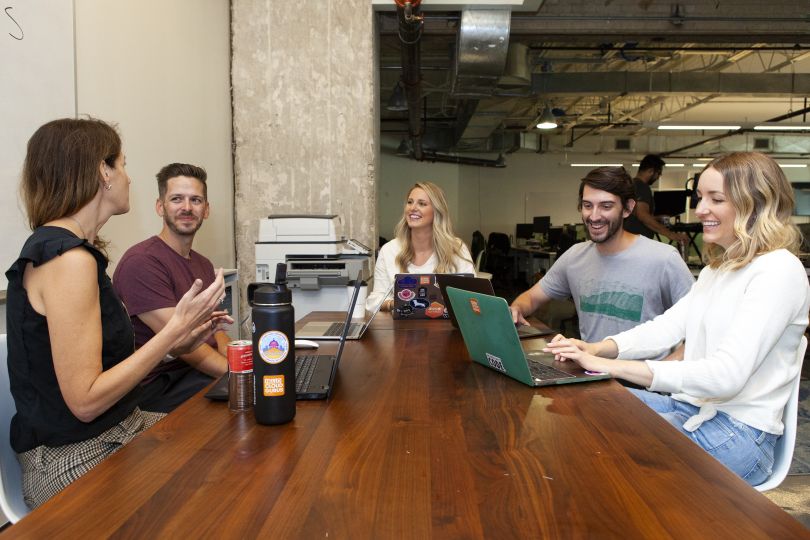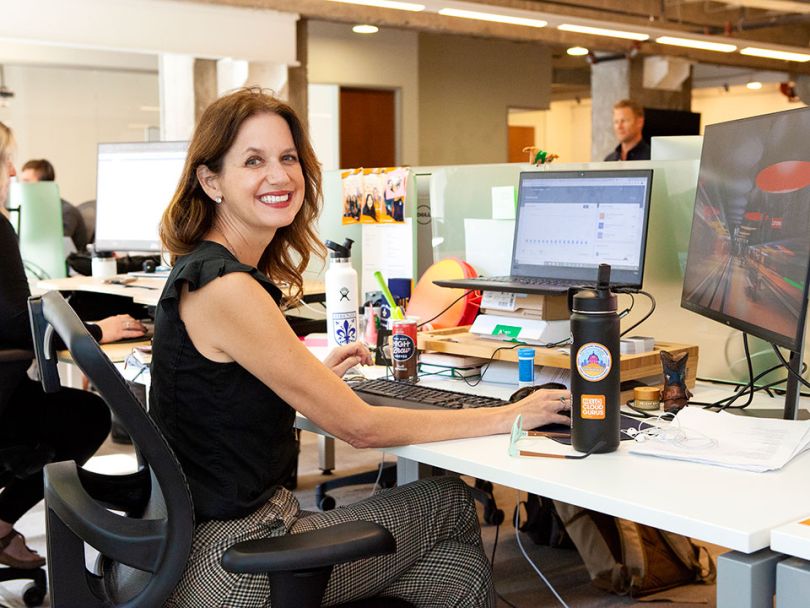 Kelsi Morrow, Growth Account Manager
Morrow's main focus as A Cloud Guru's growth account manager is prioritizing renewals and upsells among the existing enterprise customer base. In addition to reaching revenue goals, her focus is on being a resource for her team and helping everyone on it get up to speed on the company's processes and values.
You were brought on to be A Cloud Guru's very first growth account manager. What was it like coming on in this capacity? How much freedom do you have to set a foundation? 
Really exciting — I definitely drank from the firehose for the first few months and sometimes I still am. I came into an opportunity where we have a lot of really happy and engaged customers and a few who needed a little bit more love. So it's been really fun prioritizing a lot of really positive chaos into processes and we continue to tweak along the way. I'm grateful that our executive team gave me the freedom to do what I thought was best, but I definitely leaned on them a lot in the first few months.
In your own words, what is A Cloud Guru mission? What stands out about it to you? 
Our mission is to teach the world to cloud, and the way we approach developing content and learning really stands out to me. We meet learners where they are in their cloud proficiency, from a learner who knows nothing about the cloud to enriching a guru's approach to the cloud. It's been inspiring for me to continue to learn all the things in my day-to-day job, whether it's being better as a relationship manager or improving my cloud acumen.
 
I'm grateful that our executive team gave me the freedom to do what I thought was best..."

How have you seen A Cloud Guru's products impact people's lives for the better? 
I have been lucky enough to work the booth at several conferences in which we've participated, and learners will go on and on about how we helped them learn all things cloud and become certified. There was one user in particular, who went from working as a GameStop retail employee to working at GE, significantly improving his income and quality of life.
Our training helps enterprise organizations adopt the cloud at a much faster pace by upskilling their staff at scale.