It's been nearly 10 years since Amherst introduced technology that makes it easier to rent, buy, finance and invest in properties throughout the country — and in today's world, that technology continues to be more innovative than ever.
We caught up with three senior leaders at the real estate financial, residential and mortgage firm to learn how they are transforming real estate using today's hottest tech and see what's ahead for this industry giant.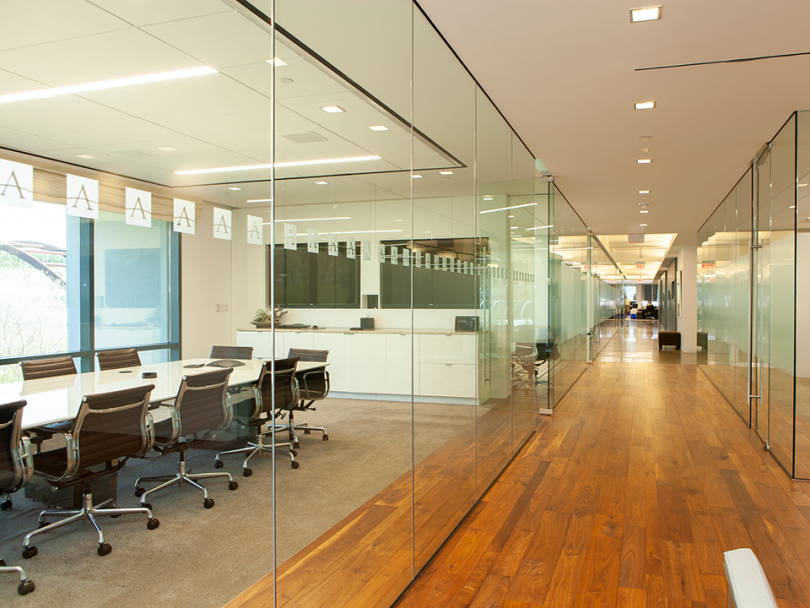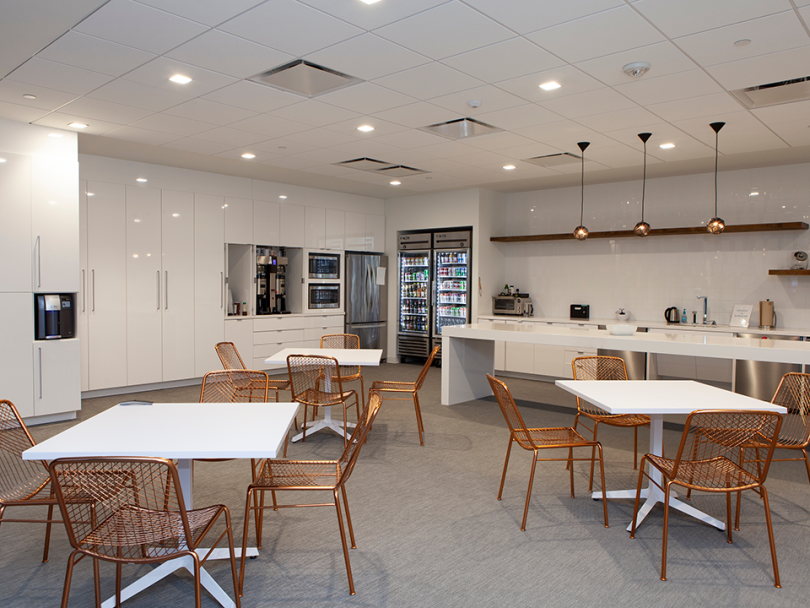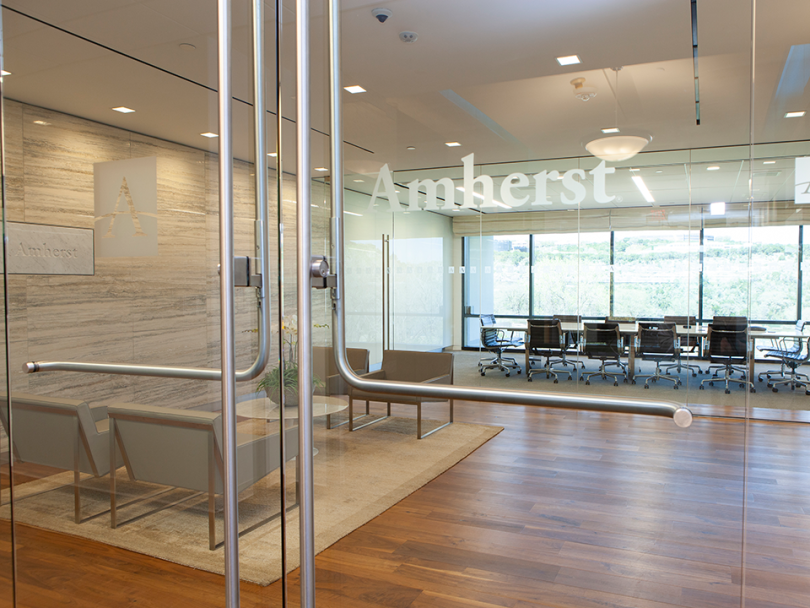 FOUNDED: 1993
EMPLOYEES: 950-plus globally; 250-plus locally. 
WHAT THEY DO: The Amherst team develops proprietary data and analytics models that inform real estate investment opportunities. 
WHERE THEY DO IT: Austin
LAKEFRONT PROPERTY: Amherst's office sits alongside Lake Austin, within walking distance to the waterfront — a perfect spot to enjoy your breakfast taco on Thursdays, provided by Amherst. 
FITNESS AND FOOD: No need to plan your lunches out for the week. Amherst provides daily catered lunches with your health in mind, and there's also a gym on-site.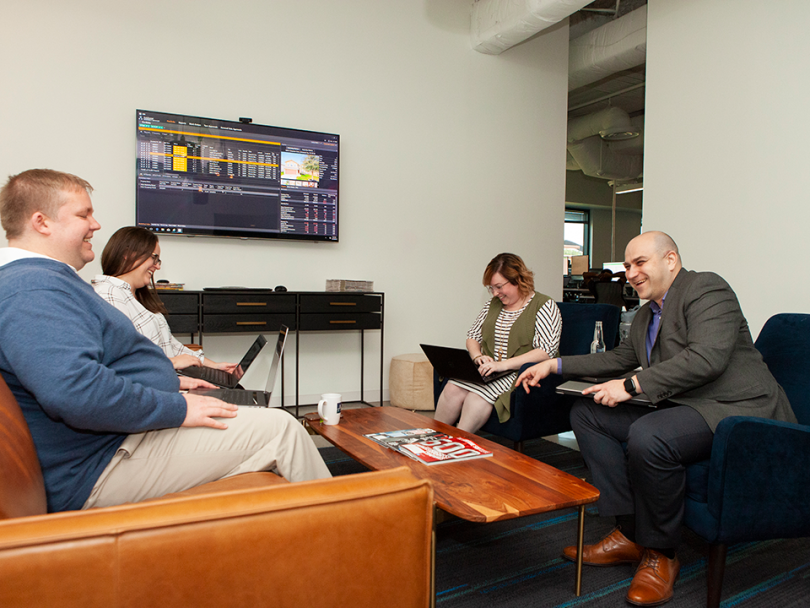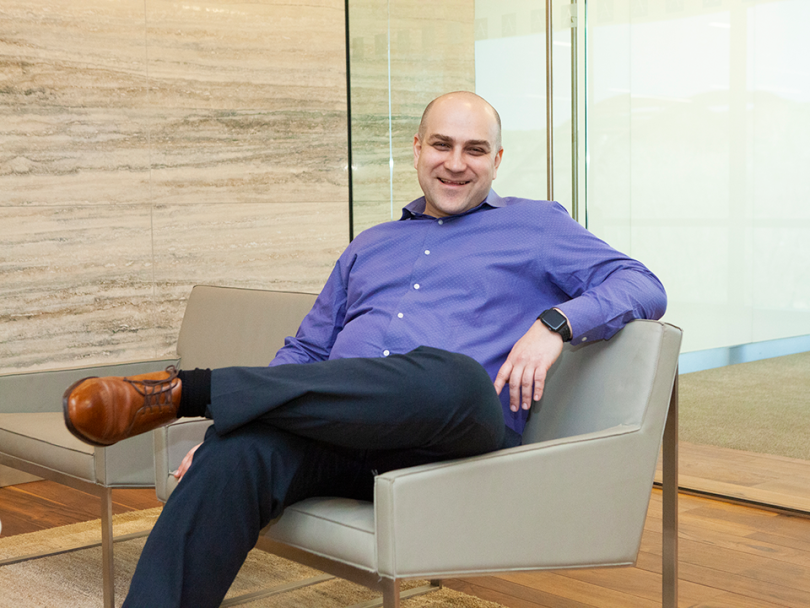 Ilya Verlinsky, Chief Technology Officer
As CTO, Ilya oversees the technology initiatives that power Amherst's three branches of business: single-family residential, commercial real estate lending and mortgage-backed securities. It's his teams that are building the complex systems that provide data and analytics on every real estate property in the country.
LUCKY SHOT: Ilya, a veteran of the U.S. military, is an avid target shooter, a passion that developed during his service. He said his time spent on the range is a great way for him to relieve stress. 
What problems are you solving with technology, and how are you solving them? 
Technology enables Amherst to achieve its overarching goal of fundamentally transforming real estate. Previously, the real estate process had been inefficient for institutional investors, renters and buyers alike, and in 2009, Amherst began to develop the necessary technology, organizational structure and personnel resources that would be necessary to acquire, lend and manage thousands of properties across the country. 
Our technology helps us identify the real estate properties, the best prices, and, ultimately, the best exit in our real estate strategies. 
How will AI and machine learning continue to play a deeper role in Amherst's solutions?
We're looking to leverage AI and machine learning to help us minimize real estate challenges, as well as human data, location data and things that we're able to actually capture from the market. This includes analyzing the trends of how people are interacting with real estate investments, such as where they are renting houses or apartments.
Through this, we are able to "see around corners" ahead of market trends and predict market behavior to guide forward-looking investment opportunities. We're analyzing a large amount of data and, through our analysis, we actually take in human data and then fit it to our models to make those predictions. 
Through [AI and machine learning], we are able to 'see around corners' ahead of market trends and predict market behavior to guide forward-looking investment opportunities."
How do you support a team member's individual professional aspirations and internal growth?
We offer our team members the opportunity to take online classes or attend industry conferences. We also provide them the ability to work on developing newer technologies that may not necessarily be part of our current infrastructure, but may be impactful for aiding our research efforts. It's up to them to present an idea for a project, take ownership of it and then potentially move forward with it with the team's approval.  
Recently, our sister team, Bungalo, worked on developing IoT devices — a system that wasn't initially part of our infrastructure — and the team had to learn about how to integrate the devices with our technologies and then roll it out to an enterprise.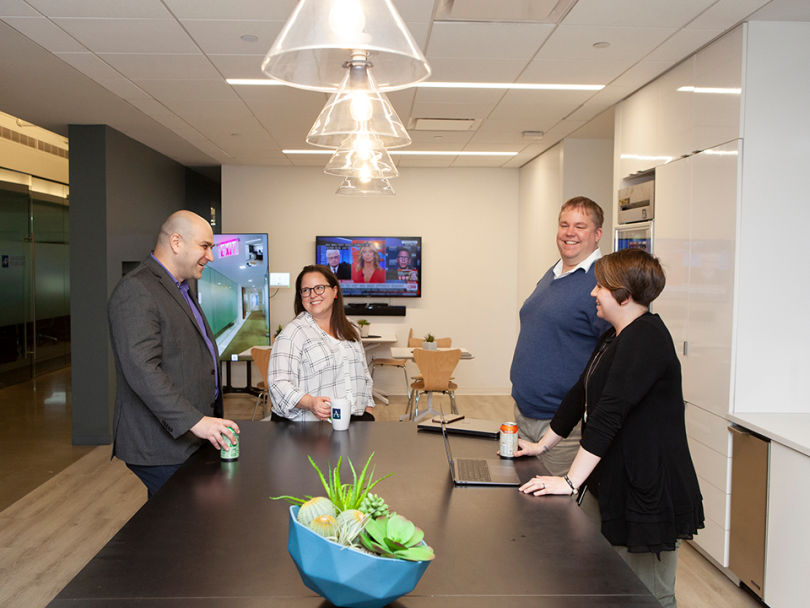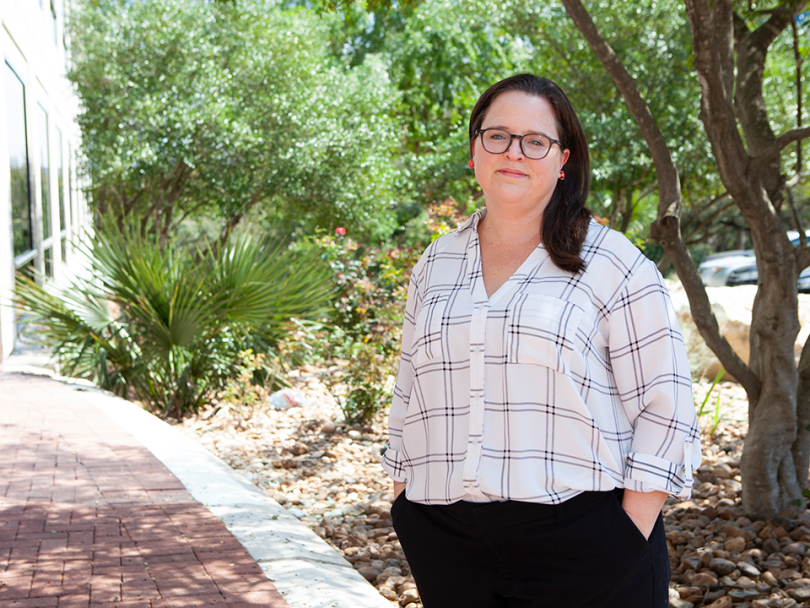 Julie Wood, SVP, PMO & Technical Training
As head of Amherst's project management office and technical training group, Julie oversees a team of project managers who work closely with Amherst's engineering team and property management software team. Their projects span everything from small field changes to designing and implementing new software. 
WILLFULLY WANDERING: A neighbor of Bull Creek, Julie spends her out-of-office time hiking the area and discovering new spots to relax.
What does your product roadmap look like, and what are you most excited about?
We're expanding our ability to buy more houses by broadening our acquisition channels and, on the tech side of things, we're reworking some of our current software so that we can facilitate buying from the different channels that we're working on.
We're also planning to bring larger parts of our construction business in house rather than relying on third-party contractors for renovation projects.
For this, we'll run the information gathering with the business, we'll handle a lot of the design sessions, we'll manage the project through development, and handle testing implementation from top to bottom. I think anytime your company is growing, that's exciting. The more houses we buy, the more we grow. 
It's exciting to build applications for the areas of our business that are typically underserved by technology and watch the impact those changes have across the organization." 
Tell us about a product that this team produced under your leadership that you're proud of.
One of our proudest accomplishments is the first mobile application that we built for our field employees. Instead of completing inspections using pen and paper, our team can complete a full home inspection and renovation bid on their phone or tablet. The fully-integrated app walks the field employees through an inspection and pulls market-specific products and pricing to ensure accurate project estimates. It's exciting to build applications for the areas of our business that are typically underserved by technology and watch the impact those changes have across the organization. 
How much of your focus is on mobile app development?
Developing our mobile app technology is something we expect to expand, especially within Amherst Residential. Our property management company, Main Street Renewal, has a number of truly field roles — construction, maintenance and leasing — that would benefit from various internal mobile apps. Additionally, both Main Street Renewal's prospective tenants and Bungalo's, Amherst's direct-to-consumer technology platform, prospective buyers are looking to lease or buy houses online, and an app would be the next step over and above just a website with mobile capabilities. I definitely think that our consumer mobile development will grow.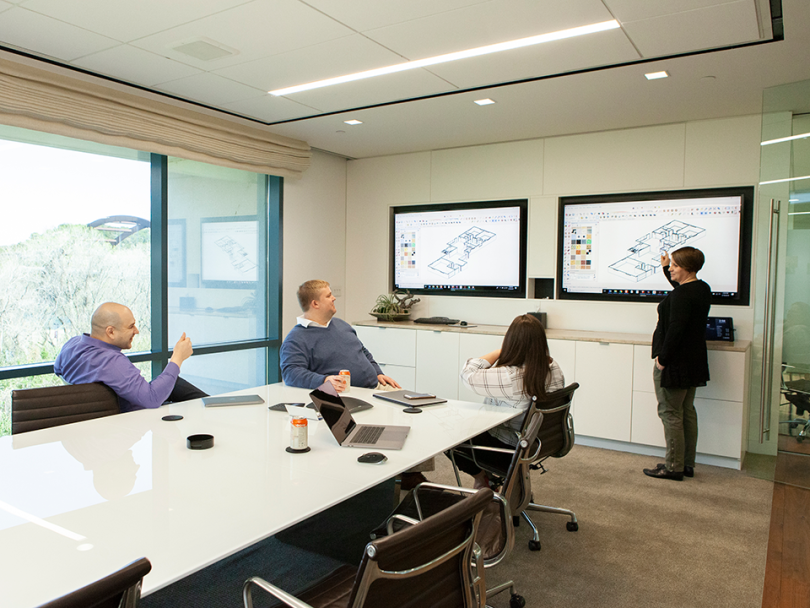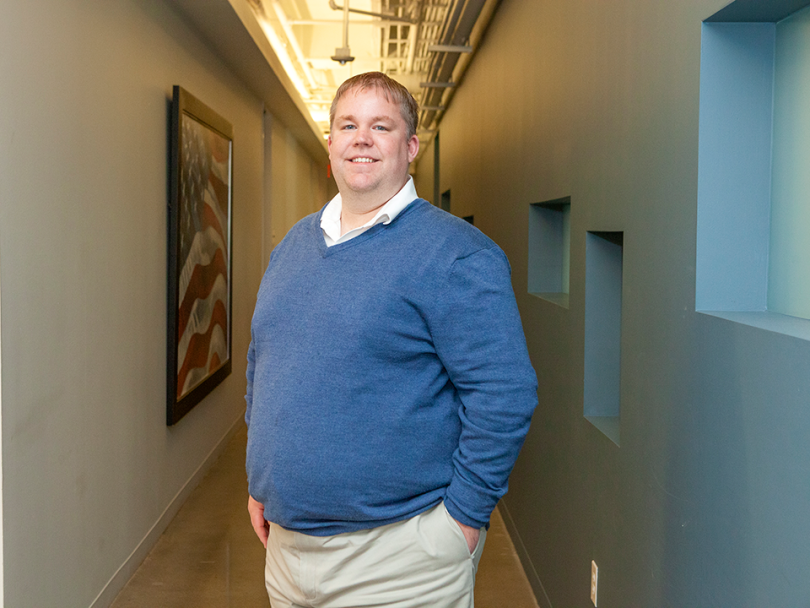 Brent Meshier, SVP, IT Services 
Brent oversees the infrastructure, systems engineering, network engineering, telephony group and network security teams. This big department comes with an even bigger responsibility: finding solutions that help Amherst employees do their jobs better. 
AUSTIN GLOBETROTTER: Brent recently had to get a new passport because he filled up his previous one. The seasoned traveler makes it a priority to visit at least two countries every year.  
What's your tech stack comprised of? Why did you choose it?
We use HP Proliant, 3PAR Storage, VMware and Windows Server for running on-premise, and AWS/Azure in the cloud, which is a stable, well-supported architecture that has a large pool of talent in the marketplace. On the network side, we use Arista, Palo Alto and Brocade. We think these solutions are currently the "best of breed" to support our need for high bandwidth and low-latency switching for our data warehousing efforts.
What challenges does your technology address?
We are using technology to balance security with usability in a rapidly-growing company and application base. Additionally, threats are constantly evolving and alerts are becoming information overload. Like many, we've ditched old school anti-virus software in favor of endpoint detection & response (EDR), enterprise-wide log aggregation, and sandboxing all funneling into an AI engine to combat these potential risks.
We are using technology to balance security with usability in a rapidly-growing company and application base." 
Are there any companies, tools, or particularly awesome applications that inspire you and the work you do at Amherst?
Amherst's Data Explorer app is very unique and informative, particularly because you can drill down into specific metropolitan statistical area or neighborhoods and quickly make investment decisions on what looks attractive. The interface basically overlays data on top of maps, and this information comes from Amherst's proprietary data sets.