Looking to apply your selling skills to a new position? These Austin tech companies are in the market for new sales talent. Everyone on our list has multiple sales positions currently open.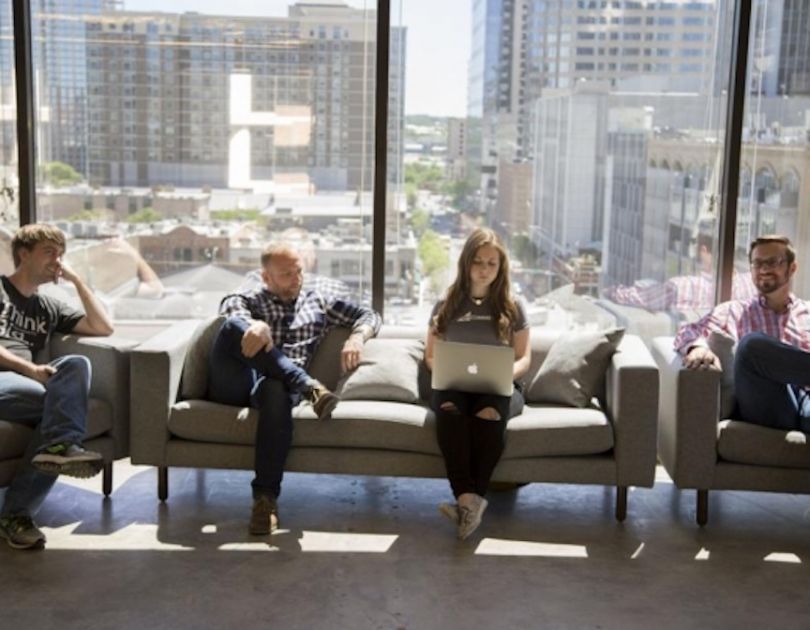 Sales Jobs Open: 3+
What they do: BigCommerce helps businesses of all sizes build their online stores. The platform gives merchants the tools to sync products on Amazon, eBay and Facebook, while making it easier to manage payments and shipping.
Cool Perks: Team building activities including movie nights, rock climbing, and river floats, paid parental leave, comprehensive health insurance, fully stocked kitchen and time off to volunteer.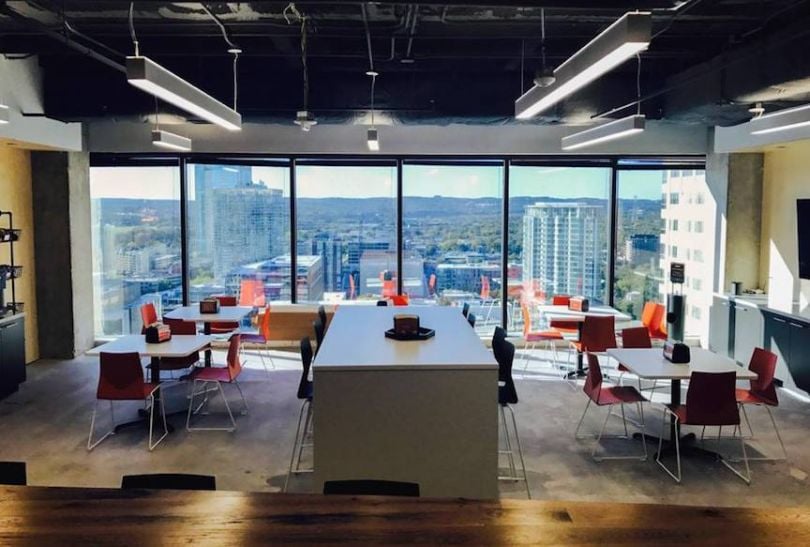 Sales Jobs Open: 15+
What they do: Procore Technologies is a management platform made for the construction industry. The software helps builders manage risk, while staying on time and on budget.
Cool Perks: Full healthcare coverage, paid volunteer days, catered Wednesday lunches, happy hours and unlimited paid vacation and sick time.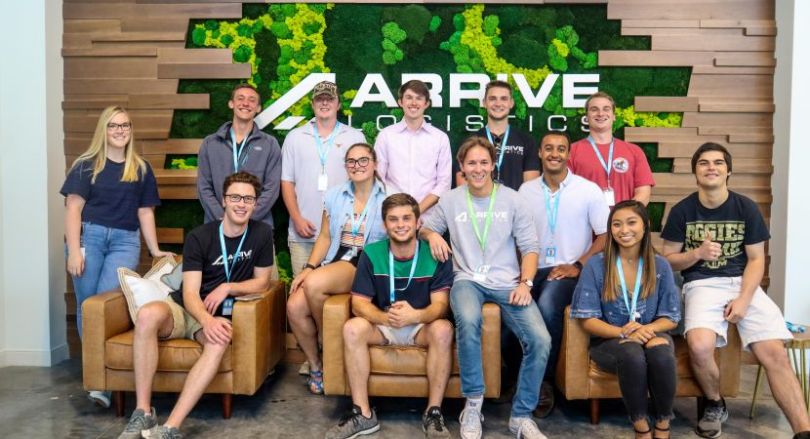 Sales Jobs Open: 5+
What they do: Arrive Logistics is a logistics and supply chain company committed to raising the standards of what it means to be a broker. Boasting a carrier side with 400+ employees, the company provides its carriers with a substantial amount of financial and technological support. Arrive Logistics prides itself on providing its shipping partners with exceptional service and unique capacity.
Cool Perks: Open office floor plan, wellness programs, 401(K) matching, flexible work schedule and unlimited vacation policy.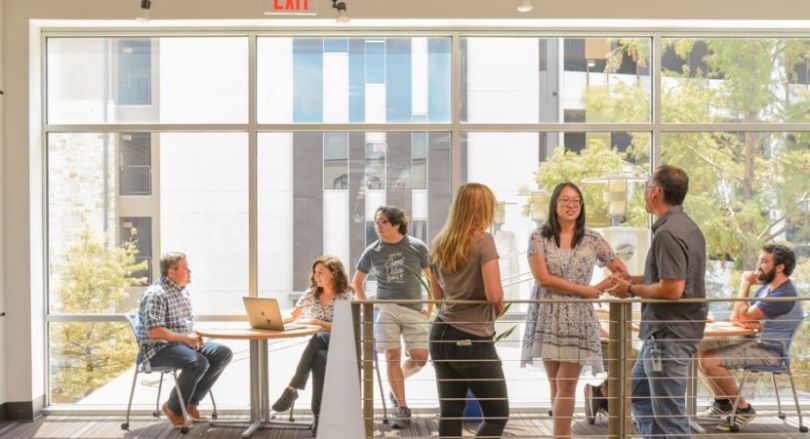 Sales Jobs Open: 3+ 
What they do: Blackbaud provides cloud software, services, expertise and data intelligence, empowering and connecting people to drive impact for social change. The company is tailored to meet the needs of vertical markets, providing solutions for fundraising and CRM, marketing, advocacy, peer-to-peer fundraising, corporate social responsibility, school management, analytics and more. Blackbaud serves the entire social good community, including nonprofits, foundations, corporations, healthcare institutions and education institutions.
Cool Perks: Generous PTO, paid volunteer time, paid holidays, casual dress and happy hours.
Sales Jobs Open: 2+
What they do: Established in 1997, 360training.com is an e-learning marketplace that provides individuals with the training they need to get the jobs they want. 360training.com delivers training content for workplace compliance, continuing education, professional development and career certification across all its brands. The company is dedicated to providing individuals and organizations with regulatory approved training, facilitating a safe and healthy environment for the communities they serve.
Cool Perks: Open office floor plan, performance bonus, family medical leave, generous PTO, paid holidays and tuition reimbursement.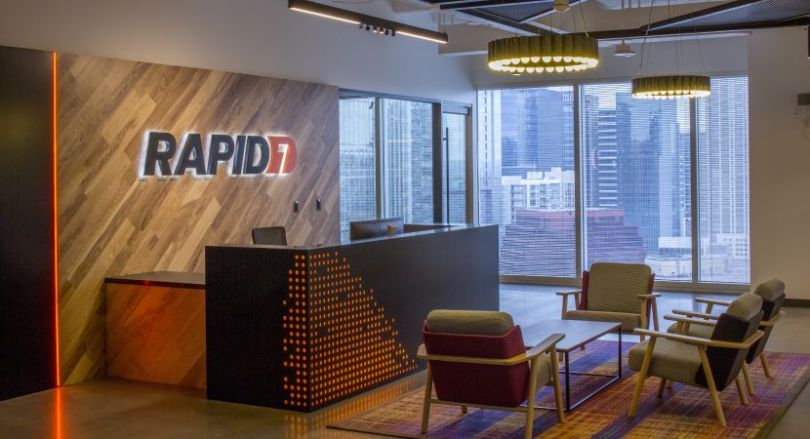 Sales Jobs Open: 5+
What they do: Rapid7's technology helps businesses increase the visibility, analytics and automation of the processes surrounding cybersecurity. The company has performed everything from vulnerability management to penetration testing on the cybersecurity infrastructure of well-known companies like NVIDIA and American Express.
Cool Perks: A performance bonus, employee stock purchase plan, unlimited vacation policy, fitness subsidies, casual dress code and online course subscriptions available.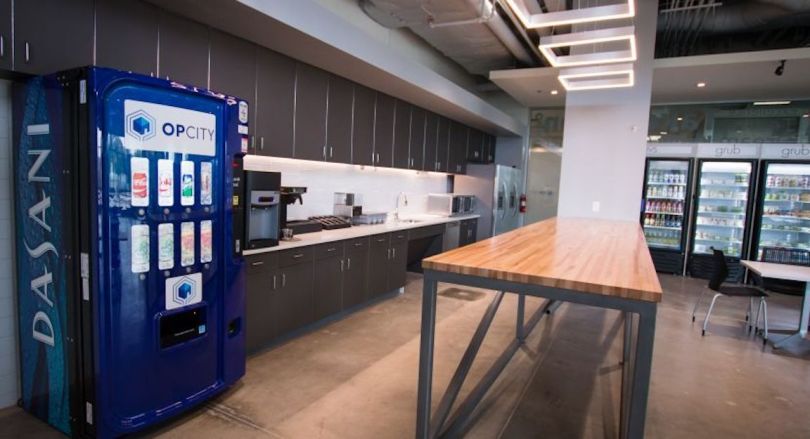 Sales Jobs Open: 3+
What they do: Realtor.com helps real estate agents turn online inquiries into meetings and transactions. The company sifts through client inquiries in order to pair the right buyer with the right broker. Opcity saves time for real estate professionals, while pairing the correct agent with an interested buyer.
Cool Perks: Daily meals provided, fitness subsidy, company equity and generous PTO.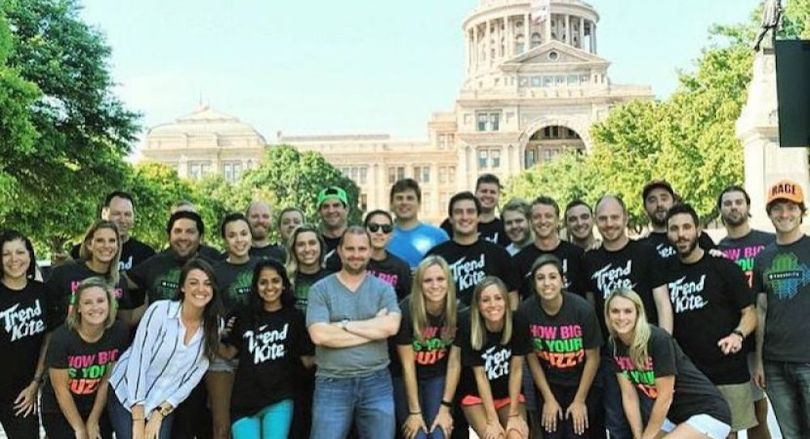 Sales Jobs Open: 2+
What they do: Cision creates PR software. The company's product helps PR professionals manage influencers, sort through social media, measure important key metrics and perform market research. Google, Marriott and Patagonia are a few of the global brands using TrendKite to manage their PR.
Cool Perks: Unlimited vacation policy, commuter benefits and a fully stocked kitchen.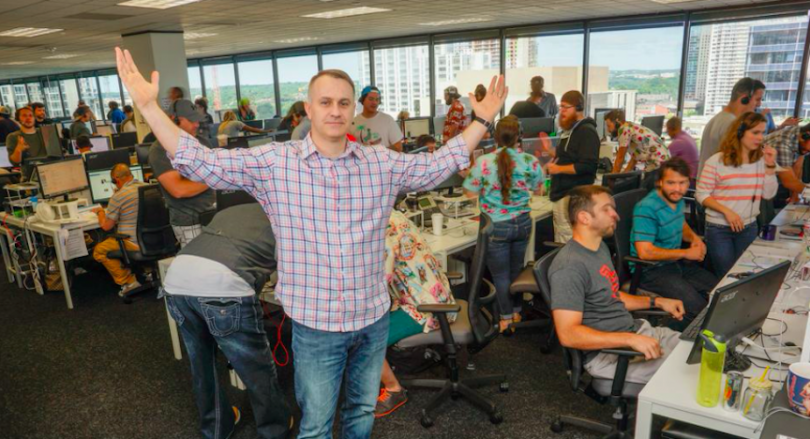 Sales Jobs Open: 2+
What they do: OutboundEngine helps businesses reach new customers through their personalized content, social media and automated email campaign campaigns. Companies, like Farmers Insurance and Berkshire Hathaway, trust OutboundEngine to run their automated marketing campaigns and grow their customer bases by the thousands.  
Cool Perks: Generous PTO, casual dress, commuter benefits, team outings, fully stocked kitchen, sales team prizes, including monetary and all-expenses-paid trips.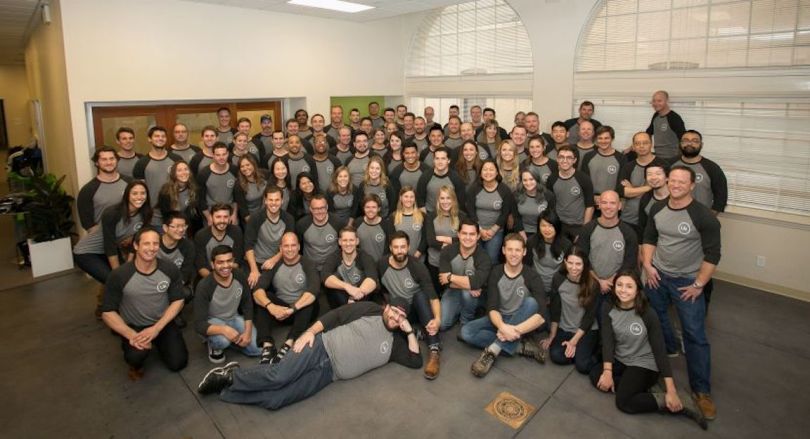 Sales Jobs Open: 2+
What they do: LogicMonitor's software helps companies monitor multiple data centers, servers, apps and websites from one platform.
Cool Perks: "Unplug" bonuses for taking real time off, monthly gym stipend, weekly yoga, team hikes, generous vacation time and great health coverage.
Sales Jobs Open: 3+
What they do: ThousandEyes provides solutions for network intelligence, enabling companies to monitor outages and keep their cloud applications running smoothly.  
Cool Perks: Company equity, provided meals and commuter benefits.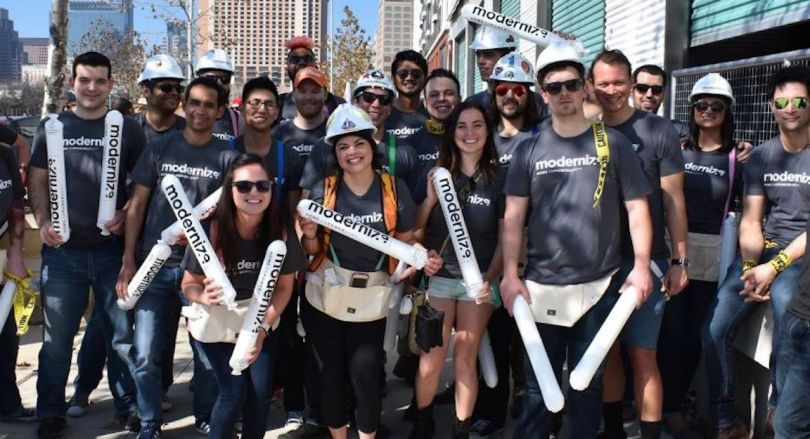 Sales Jobs Open: 2
What they do: Modernize helps homeowners and contractors connect to make energy efficient home updates like solar, roofing, windows and temperature control. The platform gives contractors a way to expand their business, and homeowners a way to be more energy efficient.
Cool Perks: Transportation reimbursement, pet friendly office, weekly catered lunches, certification opportunities and monthly company events.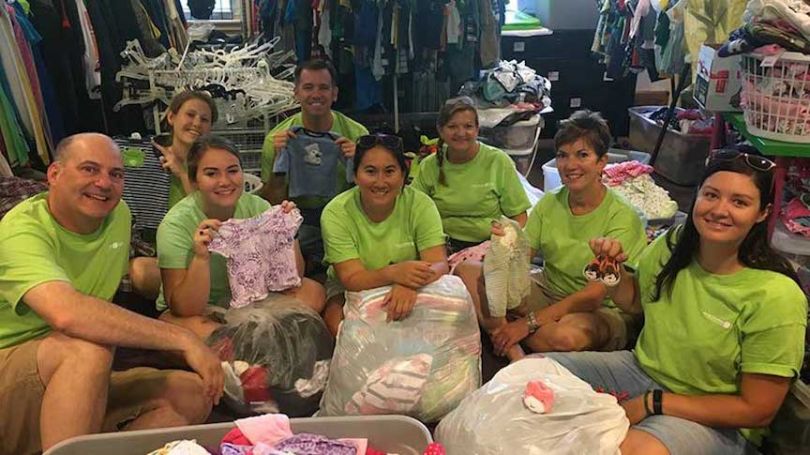 Sales Jobs Open: 5+
What they do: Social Solutions creates software that supports non-profits around the globe. Since its founding the company has helped more than 180,000 users across 18,000 organizations.
Cool Perks: Fully paid benefits, break room with games, volunteer hours and "Work Hard Play Hard Committee" events.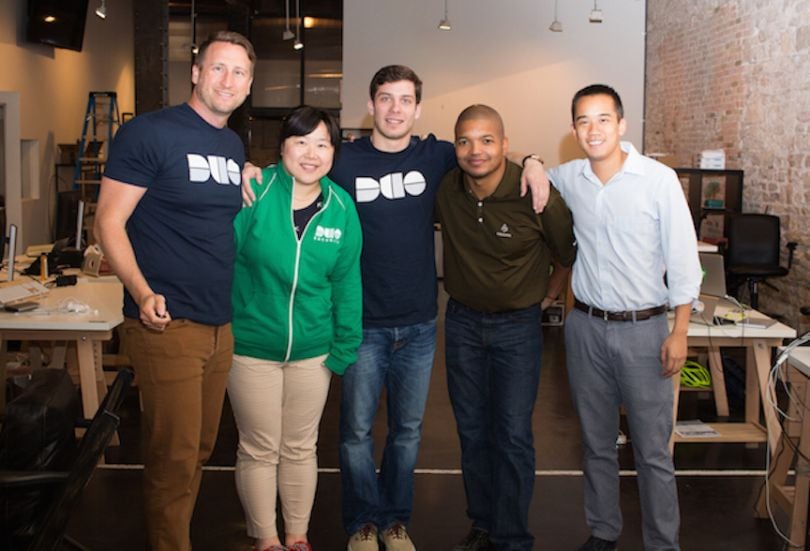 Sales Jobs Open: 3+
What they do: Duo Security provides cloud-based software to protect users, data and applications from breaches, account takeover and theft. Duo is used by some of the world's most recognizable brands and organizations, including Facebook, Etsy, Random House, Zillow, Yelp, Toyota and more.
Cool Perks: Unlimited PTO, flexible work environment, free employee and family health care plan options, as well as paid medical and parental leave.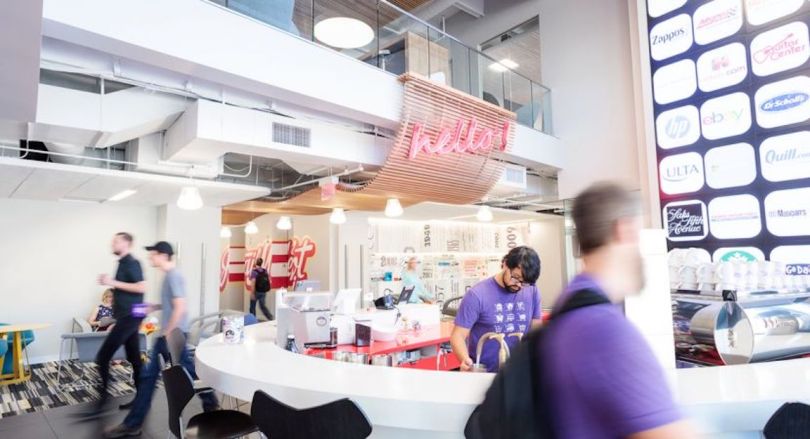 Sales Jobs Open: 2
What they do: RetailMeNot delivers results across the entire online shopping experience by offering discounts and promotions on thousands of brands. With the company's vast coupon page, RetailMeNot is able to drive brand awareness, customer conversion rates and customer retention.
Cool Perks: Daily meals provided, fitness subsidy, unlimited vacation policy, and paid volunteer time.