Built In Austin's 50 Startups to Watch in 2018
There has never been a better time to launch a startup in Austin.
The city's reputation as one of the fastest-growing tech communities in the country continues to prove itself, attracting top talent, investors, companies and entrepreneurs ready to launch and eager to innovate. 
For our annual 50 startups to watch list, we're taking a look at 50 local companies founded in the last five years that we think are poised to make an impression. They've got the ideas, the talent and the tech to usher Austin's startup ecosystem into new levels of success — in 2018 and beyond.
Many things can go wrong when shipping cargo across the country via truck. Launched in 2016, Overhaul's real-time visibility and risk management system aims to create a more efficient and secure shipping process by aggregating critical data from sources such as the tractor, trailer, cargo sensor or Ovaheul's driver app. The system provides shippers with the tools to track their goods and ensure product integrity is maintained throughout. This year, the tech company hauled in $4.5 million in funding to speed up its system integrations.
While OpCity works to help people find their dream homes, the company found a dream office of its own this year, moving to a new space in Southeast Austin. Launched in 2015, the startup's platform utilizes machine learning and analytics to match real estate leads with appropriate agents. OpCity's new space is located on a members-only frisbee golf course, offering an on-site gym and more space to accommodate its rapidly growing staff.
For some companies, it can take several phone calls, spreadsheets and emails to place a purchase order. SourceDay's goal is to streamline that process with its cloud-based purchase order management software. It centralizes everything needed to make the order and prevent errors, while also automating the process. The company raised $3.5 million in 2017, which will go toward helping meet the rising demand for its product.
It takes a community to take care of a business. Worksmith works to connect that business to that community. The startup creates a marketplace of local service providers to help companies take care of their needs. Users are able to find providers who can offer facilities management, dry cleaning services, laundry and events setup. It also provides a dashboard to track all requests and make payments.
StopLight provides developers the tools to debug, test and monitor APIs before they launch, saving them crucial time in catching missteps. Founded in 2015, the startup's platform offers toolkits that provide API models, increased customer adoption, testing and web scenario testing. The company already had a big 2017, raising $1.2 million in funding — so 2018 could be one for the books.
Senseye is developing technology to create new ways for humans to communicate and engage with technology. Led by CEO David Zakariaie and chief science officer Dr. Jennifer Reynolds, the startup combines neuroscience, psychology, physics, engineering and technology to unlock a computer's ability to read and understand human emotion, thoughts and mental states.
Raising more than $12 million in 2017 alone and $18.5 million since inception, Dosh's cash savings app has gained major momentum. In addition to the funding news, Dosh gained notable C-level engineering talent when CEO Ryan Wuerch recruited Scott Bonneau from Indeed. The company also recruited Brian Showers from RetailMeNot and Alex Devine from HomeAway for its engineering leadership team. Following Dosh's most recent round of funding, the company plans to add 20 more employees to its team of 68.
As hacks and attacks become more commonplace, cybersecurity is more important than ever. Enter SpyCloud. Founded in 2016, the startup helps employers detect and prevent data breaches that can compromise sensitive information, damage their brands and cost the company a ton of money. Its early detection software also gives companies the tools to be proactive before an account is compromised. This year, it raked in $2.5 million in funding to continue those efforts.
Not every company can count an Emmy nomination on its list of wins for 2017, but there are few startups quite like SubVRsive. The Austin-based startup offers a full-service virtual reality studio with custom cameras and audio solutions tailored to fulfill any project. Those projects include creating a 360-degree virtual reality experience for a Showtime boxing match, which earned them that Emmy nom. In addition to last year's nomination, the startup also raised $4 million in funding.
New Knowledge entered the national discussion last year for its role in calling out Russian-backed social media users meddling in the 2016 election. Launched in 2015, the startup utilizes machine learning to protect brands from social media disinformation campaigns. Its system identifies fake accounts, fake news and propaganda campaigns, helping its clients mitigate the threat.
The outlook is looking healthy for the tech company WellSmith. The Austin-based startup builds health and wellness solutions for clients looking to live a healthier lifestyle. In 2017, they brought in $12 million in funding that will be used to triple the size of its team from 20 to 60. With an office that has a capacity for 150 employees, significant growth could be in store for WellSmith.
Rollick is gearing up for a big 2018. The startup provides a marketing platform that gives consumers an individualized buying experience for powersports vehicles, RVs, boats and motorcycles. Rollick launched out of stealth mode in 2017 and raised $5.6 million in funding, which it plans to use to grow its team and prepare for a national launch this year.  
MineralSoft develops software to organize the complex, fragmented data of oil and gas production and ensures land owners receive the royalties they are due. The platform gives mineral rights owners the ability to audit and monitor payments, while also tracking down missing payments.
Buying health insurance is hard — and Austin's KindHealth launched in 2015 to simplify the process. Its site provides users with free health insurance quotes from hundreds of providers customized just for them. Additionally, KindHealth links each user with a personal advocate to help book appointments, dispute claims, pay bills and more. Plus, the startup donates $1,000 monthly to support medical bills for a person in need.
Serial entrepreneur Chris Ciabarra launched Employee Wow in 2017 as a platform for collecting ground-level feedback about customer service reps. To promote quality employee behavior, the startup's system also includes a "wow" scoring system that can be used for monthly or quarterly contests that recognize employees who have gone above and beyond.
Moving into a dorm room for the first time can be a hectic experience for both students and their families. Roomify aims to simplify that. The startup eliminates the stress of purchasing college living essentials by offering pre-packaged bundles at affordable prices. The company recently changed its name from Dormitup.com and plans to cater to college students moving into both dorms and apartments.
This year, Auto Labs introduced auto dealers to Ruby, an AI-receptionist-as-a-platform that's capable of understanding speech and text. Co-created by serial entrepreneurs Daniel Ryan Gonzales and Adeel Ali, Ruby automates responses to customer service requests via chat, Facebook Messenger, text and voice — learning and adapting as she goes.
Bitfusion, a two-year-old AI infrastructure developer, released its newest product in 2017. Called Bitfusion Flex, its latest solution helps companies streamline the process of building and scaling AI applications to save time and resources. CEO Subbu Rama co-founded Bitfusion and helped the startup secure a $5 million Series A in May — and another $1 million round in October.
After landing an investment from NVIDIA and Samsung in December, BlazingDB plans to grow its team and accelerate enterprise adoption of its SQL data analytics platform in 2018. The startup, which runs multi-terabyte SQL inquiries wicked fast, launched in 2015 and graduated from Techstars Boulder in 2016.
Launched in 2014, BlueCheck helps age-restricted industries validate user authentication automatically using APIs and plugins. Its solutions include a photo ID verification algorithm that can read IDs and confirm validity. BlueCheck has just over 10 local employees with plans to add more.
Cerebri AI's technology identifies the events in a customer's shopping journey that lead to purchases. CEO Jean Belanger broke it down for us in November and touched on why machine learning is one of the most exciting — and challenging — industries to work in right now.
A member of Capital Factory's startup accelerator program, Compl.ai takes company travel policies to the next level. Serial entrepreneur Daniel Senyard, who serves as both CEO and co-founder, launched Compl.ai in April with its platform Shep. Shep's browser extension reveals which travel deals fall within — or just outside of — a company's business trip policies.
Cybernance's risk governance platform helps non-technical board members, executives, stakeholders, internal auditors and others understand and manage their company's security measures to prevent cyber attacks and breaches. In March of last year, the Department of Homeland Security awarded the two-year-old startup with a SAFETY Act award, which honors businesses committed to the development and deployment of anti-terrorism products and services.
Tech veteran and seasoned entrepreneur John Shaw introduced his latest startup, Digital Nebula, in 2017. The company consults enterprise clients on how to adopt and deploy AI technology and offers recommendations and in-house solutions based on those needs. We caught up with Shaw in September to learn how Digital Nebula has grown since its launch in March.
EverlyWell made headlines in 2017 when CEO Julia Cheek secured the biggest valuation for a deal ever seen by a solo female entrepreneur on Shark Tank. In late November, Cheek appeared on the show to pitch EverlyWell's at-home health testing kits to the sharks. Lori Greiner took the bait, offering a $1 million line of credit for a 5 percent equity stake in the three-year-old startup.
For the fourth consecutive year, Flux7 was named a finalist in the TechTarget Modern Infrastructure Impact awards. The DevOps-based consultancy guides organizations through IT modernization projects from the design stages through implementation. Flux7 was also named a premier tier consulting partner in the AWS Partner Network over the summer.
With the 5G mobile network just around the corner and the rise of connected devices, GenXComm is building patented technology that's speeding up wireless service while saving space on the spectrum. The startup launched from the engineering school at the University of Texas in 2016 and has already gained investor traction, including a recent $7 million round in November.
Initially designed to provide 90-day trips to digital nomads, GlobeKick relaunched in 2017 with a different approach to appeal to travelers. Now, for an annual fee, members of GlobeKick Connect can attend one to three international trips a year within GlobeKick's network. This year's trips include Morocco, Cambodia and the San Blas Islands of Panama.
Being a homeowner can get costly as repairs, appliances, maintenance, warranties and more stack up. Homebit launched last year to help make things a little easier. Its free app invites users to enter their home addresses along with descriptions of rooms, paint colors and appliances. That way, they can provide a logging system that keeps track of repairs and upgrades as they arise. Homebit also features a network of local contractors users can connect with when the next project arises.
While many HR tech startups focus on recruiting tools for companies, Intry focuses on getting candidates noticed. Its motto for job applicants? "You don't suck." Led by tech veteran Jennifer Sethre, the company plans to launch in early 2018 with a resume-building tool that adheres to an applicant tracking system's guidelines. Intry's platform will also provide a dashboard that allows candidates to post transcripts, work samples, references and more.
With $5.1 million in funding in September, Iris Plans hopes to help make healthcare decisions a bit easier, especially when it comes to treating serious illnesses. The healthtech startup gives patients and their loved ones a compliant, secure video-conferencing platform to connect with healthcare professionals and facilitators. Together, they can review treatment options, ensure patient understanding and use this knowledge to inform decision making.
Palo Alto-based cybersecurity startup Javelin Networks announced a new Austin headquarters and a $5 million Series A in early 2017. The company received recognition at last year's IoT Cloud Innovation Awards for its solutions, which exclusively protect the Active Directory.  
In the last year, Key Concierge doubled the number of markets it serves. The four-year-old startup now supports vacation and rental property owners in 18 cities, including Miami, Vail, San Diego and Palm Springs. Key Concierge provides on-the-ground concierge services to participating properties, delivering hyperlocal experiences to renters. In Austin, experiences have included on-site private yoga classes, taco and fresh juice deliveries, a sure spot at Midnight Cowboy and a lake-side bash.
Founded by long-time software developer Karen Kilroy, Kilroy Blockchain's AI-powered platform integrates blockchain solutions with technology used within regulated industries like banking. The company launched in 2016 and has a team of six employees. In addition to its SaaS platform, Kilroy Blockchain also develops AI technology to support the blind and visually impaired on a platform called Riley, which was named the North American Winner of the IBM Watson Build Challenge.
With so many science, sport and art camps out there, it can get a bit overwhelming for parents to pick the right one. Founded in 2015, Kwaddle hopes to make locating and registering for children's activities easier through its marketplace of events. Kwaddle's platform also offers parents the ability to share information on extracurricular activities that promote child growth and development. In June, the company was named a WeWork Creator Awards finalist, putting it in the running for for up to $180,000 in seed funding.
Legal tech startup Lawgix offers a workflow management solution that tracks the entire legal collections process for financial services. The company launched in 2015 and is both a tech company and a law firm, with more than 300 attorneys available in its network — plus a SaaS platform that supports attorneys, clients and creditors.
Feeling philanthropic? Mark Piening and Jeremy Moore launched Project Lighthouse in 2016 so you have a go-to spot to check out volunteering opportunities in your area. The startup connects with nonprofits, religious organizations and civic and corporate responsibility leaders to curate opportunities within the community. The goal? Make volunteering as on-demand as ridesharing.
Have the next great tech startup idea but lack the coding skills to execute? Enter Loom. The Austin startup launched in 2016 to create a bridge between freelance coders and idea-generating entrepreneurial hopefuls. Future founders can post their needs on Loom's network, and freelancers place bids on the project and work for equity. With thousands of entrepreneurs and freelancers on its network, the startup is fertile ground for tech innovation.
Since launching in 2016, Meta SaaS has collected an all-star cast of investors that includes Shark Tank star Mark Cuban, Josh Baer, Brett Hurt and more. Its platform solves a problem nearly every company deals with: unused software licenses. With an influx of funding from major investors, big things are on tap for 2018.
Olono brings AI to the field of B2B sales. Formerly named "Nexd," the startup uses machine learning to deliver sales teams the best actions to help them close a deal faster. The company's software acts as a sales sidekick, providing real-time reports and insights to take a proactive approach to dealmaking.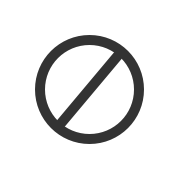 One Model, an HR startup, had a big 2017 after raking in $4 million in its first-ever fundraising efforts. The Techstars graduate, which was founded in 2014, offers a centralized platform that promises to deliver a company's entire HR strategy. The company plans to put its capital to use in 2018, investing in expanding its international presence and development efforts.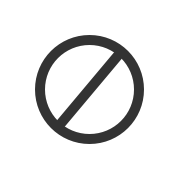 Ovabrite, an Austin-based startup that launched in 2017, is developing a technology called TeraEgg that can identify the gender of a fertilized egg the moment it is laid. This allows farmers to remove the male eggs before they hatch, thereby creating a more humane and cost-efficient system of culling. Meanwhile, those excess male eggs can go toward things like developing flu vaccines.
Speed is the name of the game at Pilosa. The tech startup emerged out of stealth mode in 2017 with its open-source software that stores data on a bitmap index rather than on disks. The tech rapidly accelerates the rate at which engineers can elicit information from massive data sets. While the software is still in beta, the company has big hopes of providing the fastest database technology in the world.
Propago provides a marketing management platform that helps companies distribute marketing materials. Founded in 2015, its cloud-based technology consolidates marketing assets so any sales team, marketer or franchise can access it, streamlining the supply-chain production of marketing materials. The startup earned its sea legs as part of a larger company before spinning off on its own in 2015.
PullRequest only launched in 2017, but that hasn't stopped the Y Combinator graduate from piquing the interests of the biggest investors around. The tech company provides an on-demand network of code review experts to help developers improve their code and release it faster. In December, they pulled in $2.3 million in funding from investors like The Slack Fund and Google's Gradient Ventures, among others. They plan to use that money to double their team of six in 2018.
When you're sick or injured, it can be time-consuming and costly to reach a doctor and get the help you need. Remedy aims to solve this issue by bringing the technology and expertise of an urgent care facility to a patient's front door. Users need only schedule a visit by phone or online, and the doctor will show up within two hours. Last year, the startup raised $1.7 million from 21 separate investors.
Skout Deals is one of Austin's newest startups on the block, having launched its savings app in just 2017. But the location-based app already features more than 50,000 deals from major retailers like PetSmart and Best Buy, as well as local ones. Its goal is to change the way people look for deals from merchants of all stripes.
Codenamed Poquito, Swivel has been hiding in stealth mode for much of 2017. The Austin-based startup provides technology to help offices create an on-demand workspace that can be customized for each team. Its first pilot location, Swivel WestLake, will be located on TX-360 and include room for four teams. Founded by Austin tech stalwart Scott Harmon with support from venture capitalist Mike Maples, big things could be in store for Swivel.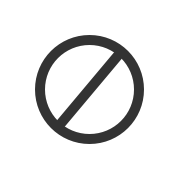 The Appraisal Lane is a real-time used car network that speeds up the process of selling cars for used car dealers. The Austin-based startup allows dealers to scan a vehicle's VIN, research information on it and obtain a cash offer in 15 minutes or less. It works to connect dealers to a larger community of buyers, manage inventory and provide the tools to structure deals.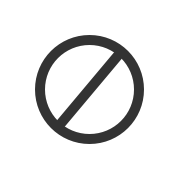 There's always a better deal out there. At least, that's the principle Wikibuy operates on. The tech company created a Chrome extension that allows users to see competitive pricing, redeem coupon codes and get cash back when they shop online. Founded in 2014, the startup has generated buzz via word of mouth and press.
About Built In Austin's 50 Startups to Watch in 2018 
Once each year, Built In Austin hand-selects startups that have the vision, team, focus and funding to drive innovation within the tech community. For our 50 Startups to Watch in 2018 list, we chose local companies founded within the past five years that we believe have positioned themselves for rapid growth and scaling in the year to come.