A truly great office reflects the company's mission, inspires employees and (slight bias here) has plenty of snacks. Fortunately, the below offices have all of these qualities and more. Take an exclusive look inside, and try not to be too dazzled.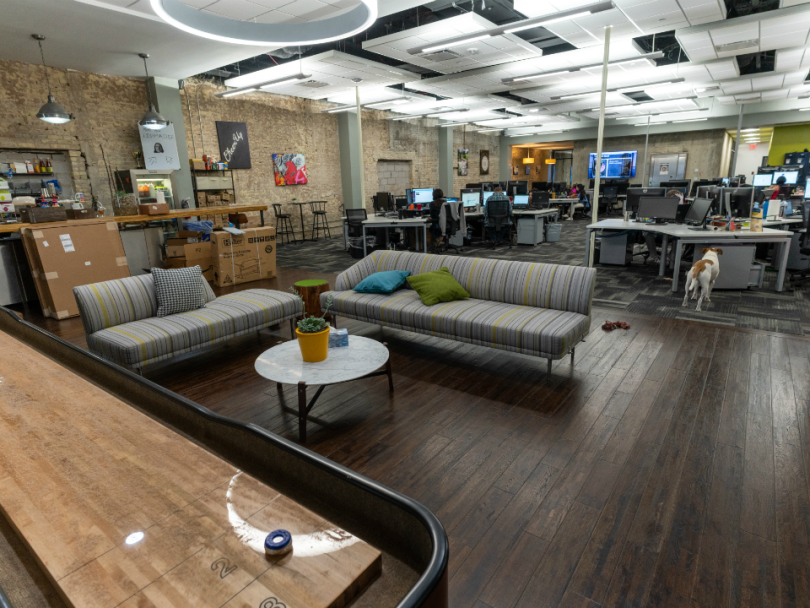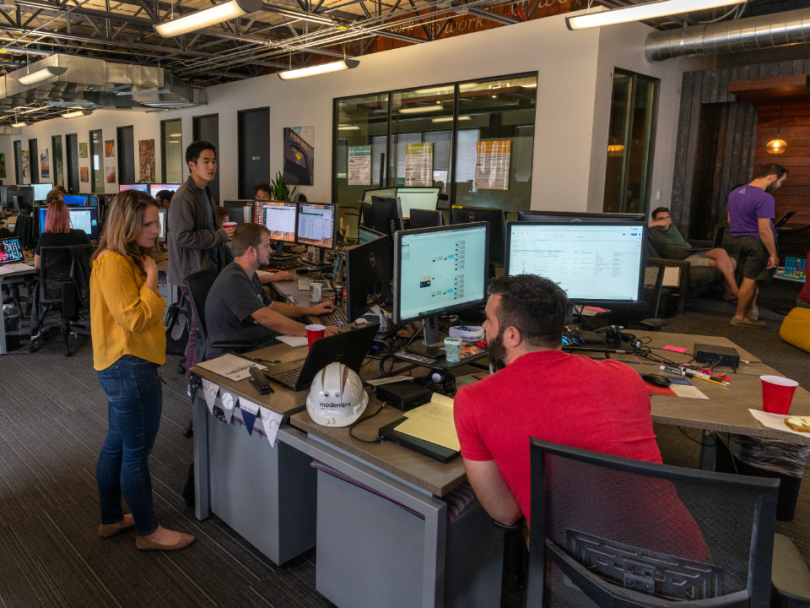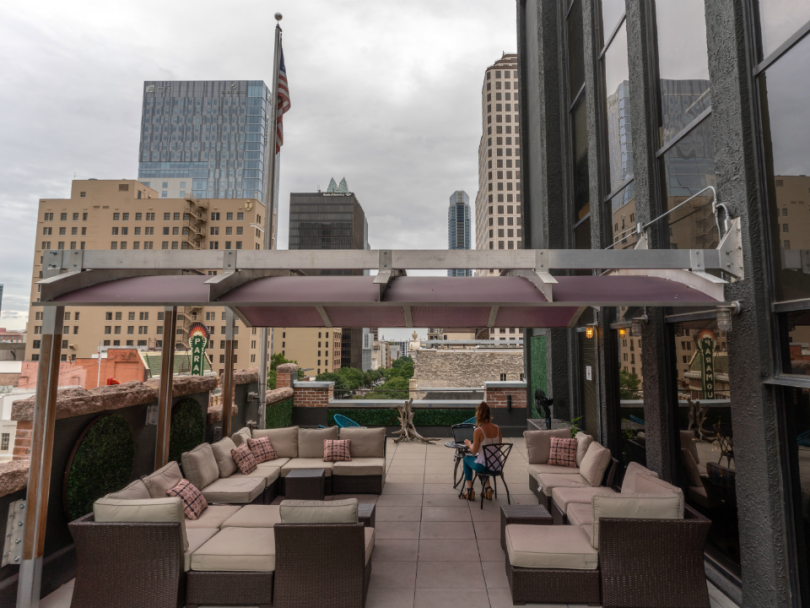 Modernize has called Austin home since 2005, but the company, which builds a platform that connects homeowners to a robust network of contractors, has been in its current, 22,000-square-foot space since 2015. Director of People Operations Christina Wells gave us the scoop on the Modernize digs.
Location: 804 Congress Avenue
Headcount: 105
Floor plan: 22,000 square feet
Notable hallmarks: We are in a historical building that used to be a bank. You can feel the history here from the moment you walk in the lobby. There is an old bank vault on the first floor that serves as a band room today. We have an in-house band made up of Modernize employees. They jam out together when blowing off steam and will play at our company events. It's convenient that it's basically soundproof by default.
Most popular office perks: The open floor plan makes collaboration and accessibility to one another casual and inviting. It's great not having the four-walled offices that tend to create unnecessary visual hierarchy. From CEO to individual contributor, we all sit together.
The rooftop patio is the icing on the cake. It's a great place to catch some rays and absorb the vibe of the city while at work.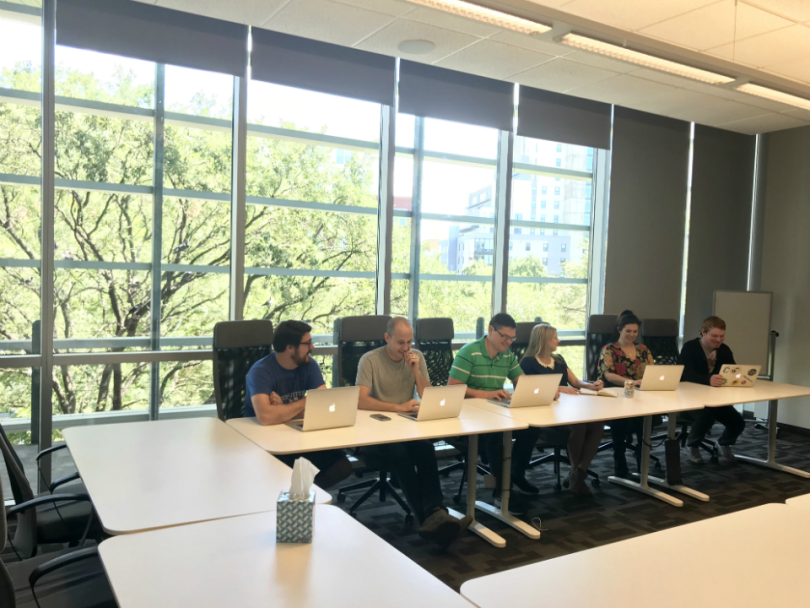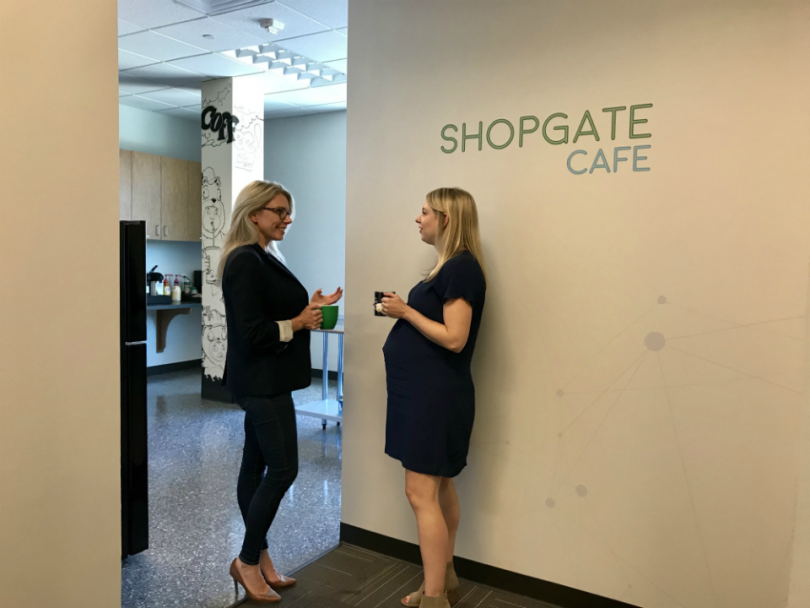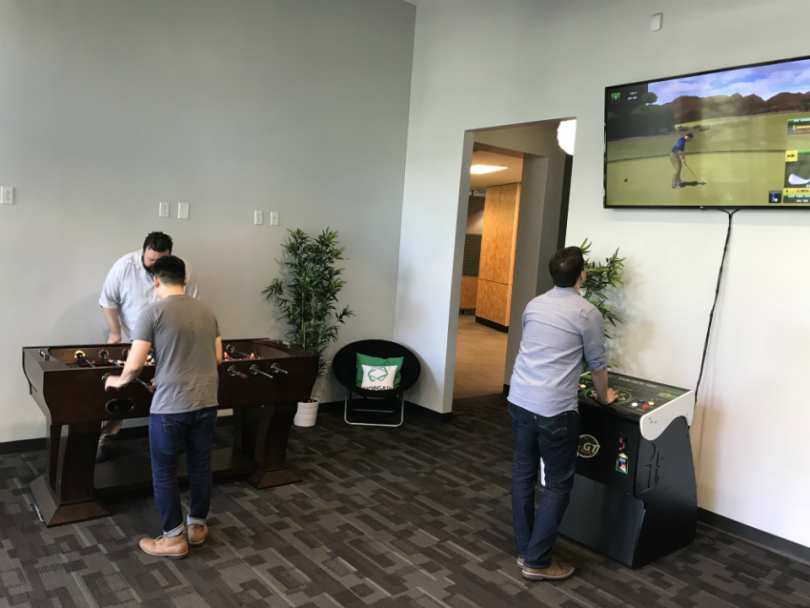 Though Shopgate has been in business since 2009, the company only recently moved into their latest space in February 2018. The company, which helps retailers integrate with mobile e-commerce technology, has wasted no time making its new digs feel like home. Recruiting Coordinator Mario Huizar shared Shopgate's office stats.
Location: 2222 Rio Grande Street
Headcount: 34
Floor plan: 4,500 square feet
Notable hallmarks: Our office is surrounded by floor-to-ceiling windows, which provides amazing natural light and makes for a perfect lounge area to work or relax with a great view of the UT tower.
Most popular office perks: My favorite part of the office has to be a tie between our game room, which has a foosball table, Golden Tee and Xbox; and our fully-stocked kitchen with all the snacks you can eat and all the drinks you would like.