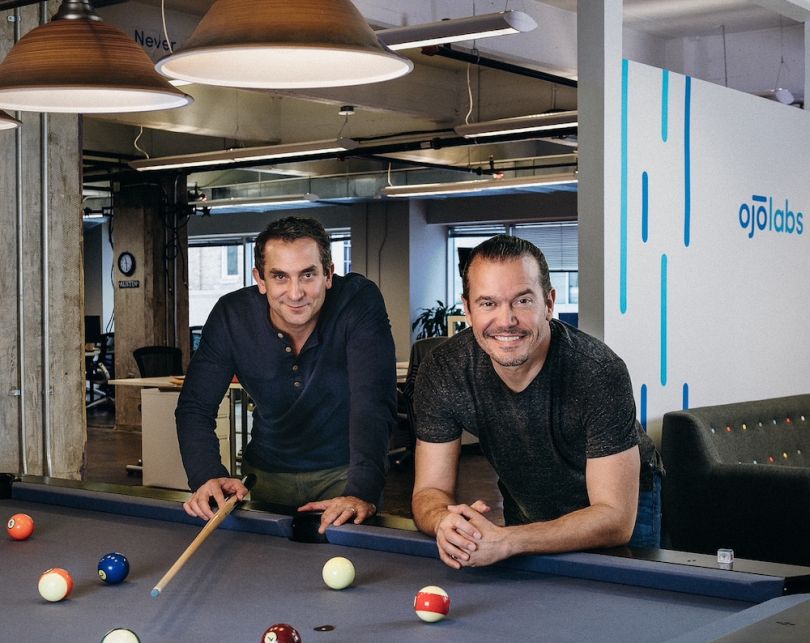 Less than a year after raising $20.5 million, OJO Labs is at it again with a $45 million Series C.
LiveOak Venture Partners, Realogy Holdings Corporation, Royal Bank of Canada, and Northwestern Mutual Future Ventures participated in the round, which will be largely used for expanding its data science, engineering and product teams, as well as for product development.
Founded four years ago, OJO Labs developed an AI chatbot named "OJO" that serves as an assistant in the home-buying process. The more users conversationally engage with OJO, the better it becomes at understanding user intent and preferences to deliver personal experiences.
We are embracing the challenges of using AI to help our customers to make one of the most important decisions of their lives."
Since its launch, OJO Labs has gone live in 13 markets, including 12 in the U.S. and one in Canada. Now, the AI startup is going nationwide.
Additionally, the company has expanded to three offices since 2015, including its HQ in Austin, its AI training and customer service facility in St. Lucia, and its Minneapolis-St. Paul location that followed OJO's acquisition of WolfNet this past fall.
"Our early investments and willingness to be first to market with this type of product gave us a significant head start in building our now-patented technology," said John Berkowitz, CEO of OJO Labs, in a statement. "Doubling down on our investments now will further accelerate our competitive edge and, more importantly, will enable us to deliver a truly incredible experience for millions of consumers."
OJO, which is available 24/7, supports buyers with listing information, property discovery, neighborhood locations, budgeting and real estate education over mobile messaging and visual web experiences. Once a buyer is ready, OJO matches them with a real estate agent.
The company said this funding will likely add more than 50 new jobs to its Austin and Minneapolis-St. Paul offices.
"We're hiring exceptional individuals who are energized by collaborating with talented peers, motivated by solving hard technical challenges, and committed to providing the best experience for our customers," said OJO Labs Executive Vice President of Engineering, Qingqing Ouyang, in a statement. "We are wholeheartedly embracing the challenges of using AI to help our customers to make one of the most important decisions of their lives."