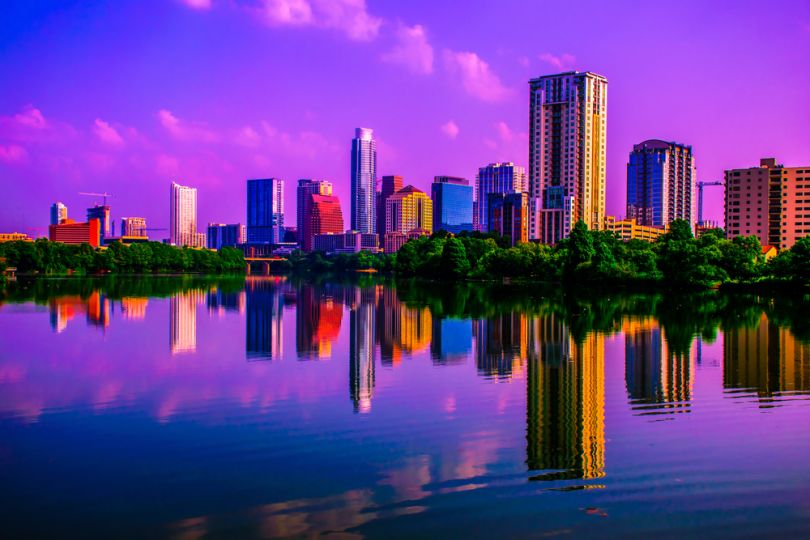 Austin experienced a heatwave in July and we're not talking about the weather but funding. Last month, five Austin-based tech companies raised over $1 billion in debt and equity, collectively — that's no small feat. Here are the top five fundings:
#5, $12.5 million, July 23
What they do: TrustRadius is a review platform where businesses can write reviews for the B2B software and hardware they use. It sources reviews from actual users, so buyers can trust what people are saying.
The funding: The company plans to use its $12.5 million Series C to double the size of its 59-person team through 2020, as well as scale its product.
#4, $25 million, July 22
What they do: Homeward is a real estate platform that helps homeowners buy a new home and sell their old one at the same time. The company does this by offering credit to homebuyers listing their old home on the market. That way they can move into new digs first without worrying about where they'll live after they sell their old home.
The funding: The funding round includes $4 million in equity and $21 million in debt financing. Homeward wants to use the funds to improve its mobile customer experience and grow its platform.
#3, $37 million, July 30
What they do: Kony helps companies design and build mobile apps. Its platform uses tools that don't require a ton of tech savviness, like drag-and-drop features and minimal-code customization tools.
The funding: Kony raised $10 million in funding and $27 million in debt financing from BMO's Technology and Innovation Banking Group. This money will help the company reach more customers and fuel its digital banking and low-code platforms.
#2, $48 million, July 23
What they do: TurnKey helps people manage their vacation rentals. Through TurnKey, property owners can list their rentals on sites like Expedia and Airbnb, manage cleaning services, install connected devices like smart locks and provide guest services.
The funding: TurnKey's new $48 million funding round will help the company expand into new markets. TurnKey also plans to offer new management tools and vacation rental offerings. The company hopes to reach one million guests by the end of the year.
#1, $950 million, July 16
What they do: E2open is a logistics company that developed a supply chain platform to connect customers, channels, suppliers, manufacturers and partners.
The funding: E2open's whopping $950 million is part of a loan provided by Golub Capital. E2open recently acquired software company Amber Road, and the new money will help pay for that acquisition.