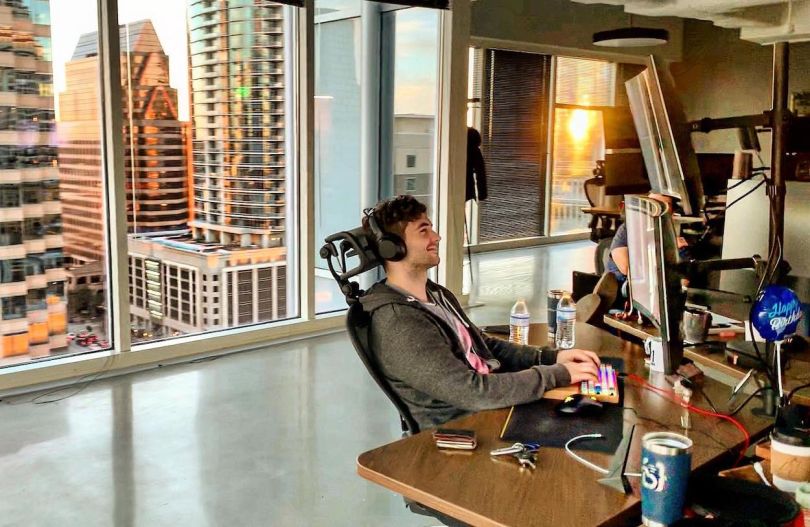 Coder, a company that helps software developers collaborate, announced Wednesday it closed on a $30 million Series B funding round. The company says it plans to use the money to support its "aggressive hiring plan" and further innovate its product.
The Austin-based startup was created to make software developers' lives easier by moving the environment where they write code to the cloud. This means all their work is organized on one infrastructure, which provides stability, consistency and reproducibility. It also gives users the power to shift quickly between projects and teams without having to reconfigure development environments.
"A good way to think about it is, it's not just the editor but also the computer behind it. It allows for all that configuration to be automated," co-founder and CEO John Andrew Entwistle told Built In. "For the enterprise, when you have tens of thousands of engineers being able to orchestrate all of these engineer's computers and everything else, it's a big, big plus."
Entwistle founded Coder with Ammar Bandukwala and Kyle Carberry in 2016. The trio met each other and started the business as high school students on the internet.
"It was really just the three of us just, you know, working together. Of course it was hard to get us to focus on school work and that type of thing when you're managing employees during class," Entwistle said. "We just felt like this was going to be the move for software engineers. We had no idea of the super powerful enterprise benefits that would come from it, but we knew that the core workflow, if you could do it right, would be super exciting and sort of open up a whole new world of possibilities."
When the three graduated from high school, Entwistle says they managed to convince their parents that they didn't need to go to college, and they moved down to Austin. They knew they couldn't afford to be in pricier cities like New York or San Francisco, but they still wanted access to tech talent. Even after the company raised a $4.5 million seed round in 2018, the founders knew they wanted to stay.
"Austin just has such a culture of building and authenticity. I think that that's also a big part of our culture as well within the company — the grit and the determination and the ambition and just being authentic while you're doing it," Entwistle said. "We picked Austin because it was affordable and we stayed because the culture aligned the most with what we're doing."
Now, three years later, Coder has more than 10 million Docker pulls, 35,000 Github stars and claims to be used by many of the world's largest organizations. To date, the company has raised $43 million and has a team of about 25 employees. Entwistle says the plan is to double that headcount by the end of the year.
This funding round comes amid an interesting time for the tech industry as a whole. Due to the COVID-19 pandemic, many of the world's companies are going remote, which means their engineers need to be able to do their jobs securely and efficiently while remaining socially distant. Coder's platform enables its users to do just that.
Looking ahead, Entwistle says this is only the beginning for Coder.
"There's so much open water when you look at a platform where engineers write, so many different avenues that you can go down within the DevOps ecosystem," Entwistle said. "I think the exciting thing, on a business front, is the possibilities of where we can go."