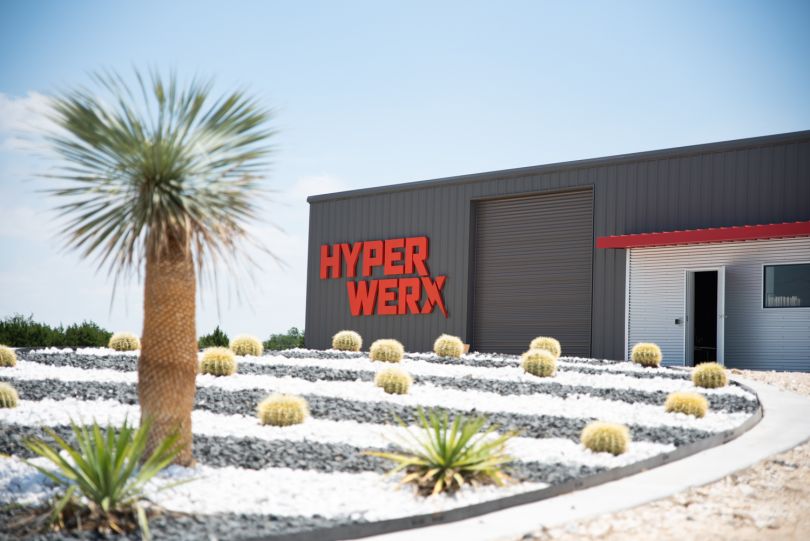 Austin-based SparkCognition, a company focused on artificial intelligence (AI), is opening a new campus to explore and test AI capabilities.
The company announced the opening of the first building at the HyperWerx campus on Wednesday. The facility is located on a 50-acre lot in the greater Austin area, according to a news release. The first-of-its-kind facility will be used to showcase the potential of physical systems integrated with AI. The company said said it hopes the campus will attract innovators in AI, industry and defense, and will help contribute to Austin's growth toward becoming "one of the world's leading tech communities." 
"When you work with technology as nebulous as software, it can be challenging to visualize exactly how AI and physical systems will work together," Amir Husain, CEO and founder of SparkCognition, said in a statement. "Beyond that, it is simply not possible to develop new physical applications without the experimentation, testing and safety validation process. With that in mind, we conceived HyperWerx — a place where we can truly explore the interplay between AI software and the physical systems, which I believe will be a core driver in shaping the future of society." 
Work at the facility will range from the integration of aerial and land systems to the development of unmanned aerial vehicles and robotics platforms, according to the release. The first HyperWerx building will also allow SparkCognition to use radars, drones, complex sensors, integrated aerial and land autonomous systems and more.
Several SparkCognition employees, including the applied solutions department, will relocate to the new facility. The HyperWerx facility will also be used by SparkCognition Government Systems; SkyGrid, a joint venture between SparkCognition and Boeing; and other HyperWerx partners. Additional buildings will be added to the campus although no timeline was available.
Austin has the potential to become an aerospace innovation hub, and the HyperWerx campus furthers that potential, Husain told Built In via e-mail.
"Austin has already emerged as one of the leading software centers in the world, but investments like HyperWerx will help it bridge the gap into next generation physical platform innovation," he said. "I find the most exciting and meaningful applications of artificial intelligence to be in the physical world. I believe embedding AI into the machines that run our world to make them more environmentally friendly, secure and immune from unexpected failure is one of the biggest needs of our time. The team at HyperWerx will play a key role in fulfilling this need."
Founded in 2013, SparkCognition has raised $175 million in funding to date, including a $100 million Series C round in 2019.