Amherst CTO Todd Lawrence has been with the company for 18 years, and yes, he still codes — quite a bit actually.
He and his growing team of 36 build and prototype solutions that both support operations and generate revenue for the real estate investment and advisory firm. At any given time, each team member is likely working on multiple projects. 
"It's never dull," Todd says. "There's so much that can be accomplished — that keeps me moving constantly."
We spoke with Todd to learn more about the technologies he's helped deploy throughout his tenure and what he sees next for both Amherst and the real estate industry. Spoiler alert: The future is ripe with opportunity.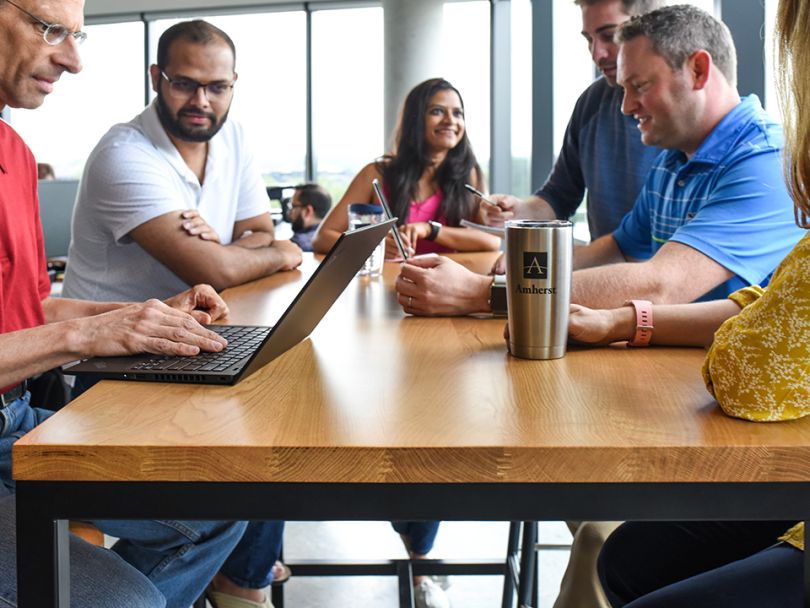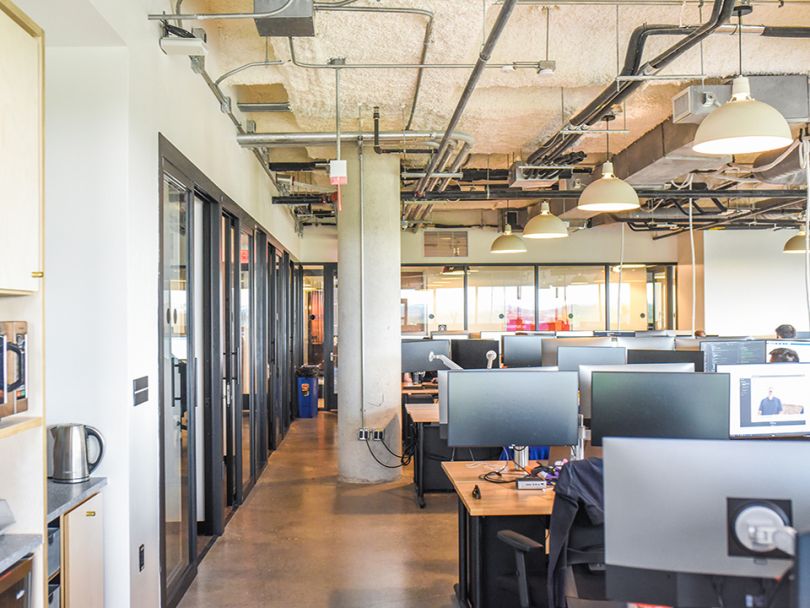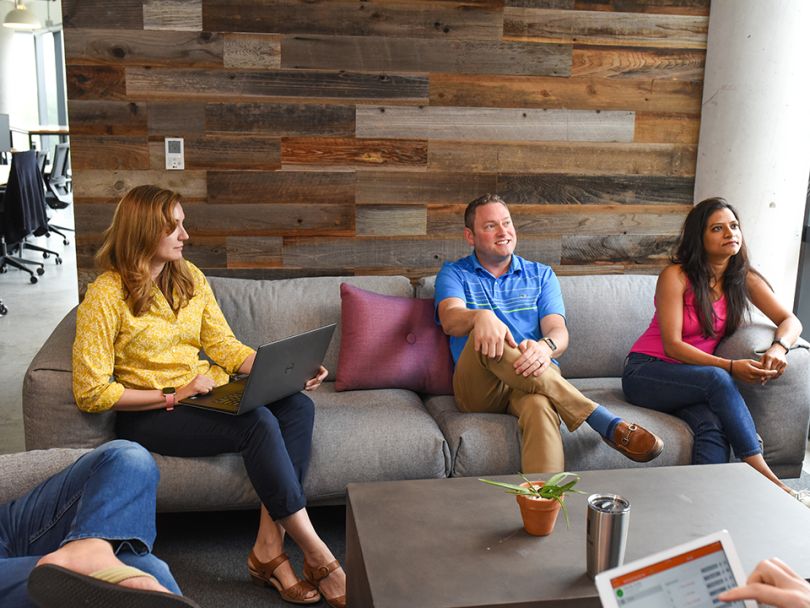 FOUNDED: 1993
EMPLOYEES: 1,000 globally; 250-plus locally. 
WHAT THEY DO: Amherst's technology team creates tools and platforms that inform real estate investment opportunities within the Amherst enterprise.
WHERE THEY DO IT: Austin
INVEST IN SUCCESS: Professional development opportunities are plentiful with an annual individual budget for training, onsite training courses and the option to attend role-related conferences and workshops. 
HARD WORK REWARDED: All employees are eligible for performance bonuses on top of competitive salaries. 
TECH FORWARD: Their proprietary data and analytics models make it easier to rent, buy, finance and invest in properties throughout the country.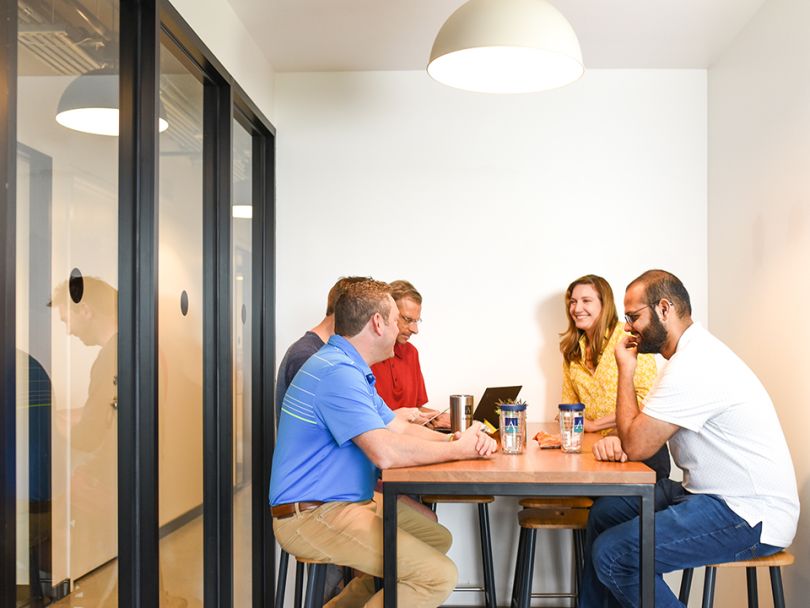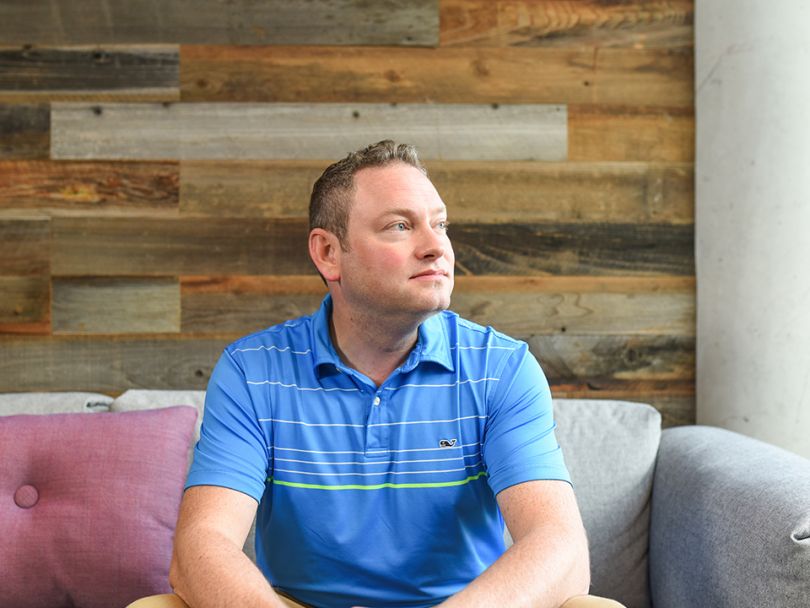 Todd Lawrence, CTO
Todd joined Amherst after a buddy "instant messaged" him an open role nearly two decades ago. He began in a desktop support role and found his way to CTO by taking on system administrator, engineering and software development responsibilities throughout the years. Even today, Todd still loves to get into the nitty gritty of writing code and learning new languages.
CALCULATING CUISINE: Todd, who has a passion for cooking, said he views recipes the same way he looks at technology: by finding the principal of something, pushing it to its limits, and identifying areas where he can make tweaks to craft something totally new. 
How has Amherst's technical ability evolved from when you first joined? What is your team capable of doing now that it wasn't when you joined the company?
Scalability is the most noticeable and effective change. We were four people, including myself, for a long time. This included infrastructure, networking, systems, development and management. Everyone had to work and support each other. I thank my predecessors for instilling incredible values in me and the original culture of Amherst. We have always been a team able to find new technology and leverage it to the value of the company. Under my leadership, I've helped to tighten up the core fundamentals of technology. We've moved away from more legacy frameworks and processes to more agile and bleeding-edge frameworks and processes for enterprise solutions.
What was a major pivot you've helped lead at Amherst? How did you make that decision and what impact has it had on the company?
I'm very proud of what Amherst has done and continues to do from both a business and technology perspective. We have architected our own supercomputer based off proprietary software and a combination of commodity and specialized hardware. We use this for massive Monte Carlo simulations in the agency mortgage-backed securities sector. 
I'm a hardware junkie at heart and love to reverse engineer everything. This led me to Intel's Xeon Phi coprocessor since it's just an interesting piece of hardware. One thing led to another, and I was able to utilize this platform to really crunch through loan-level analytics in a way that was extremely cost effective and performant. This allowed us to do something that others might have been doing but at a fraction of the cost.
 
We have architected our own supercomputer based off proprietary software and a combination of commodity and specialized hardware."

Tell us about a moment in your career with Amherst that made you proud to be a part of the team. How did it reflect the values instilled here?
That's a hard question since we have so many proud moments! Building the acquisition pipeline management software and data warehouse for our single-family real estate business Main Street Renewal while helping to incubate this side of the business as CTO was an incredible challenge and a shining moment for all of us. We had to have laser focus, a lot of discipline and solid work ethic to achieve this giant goal in front of us.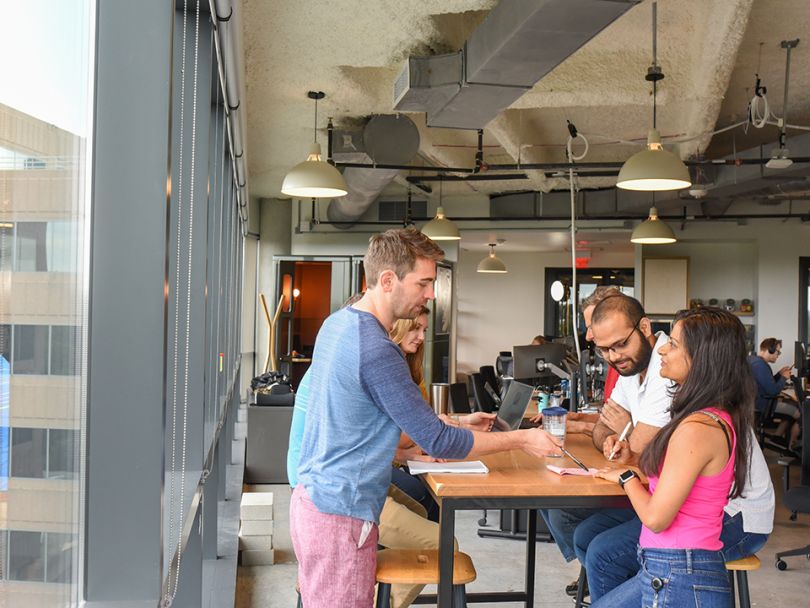 Data and analytics play a critical role at Amherst. Can you elaborate on how your team leverages those tools and how they aid the consumer?
Bungalo and Main Street Renewal — subsidiaries of Amherst — are more consumer focused while the other consumers are the enterprise. We're always looking for and evaluating new tools that enable us to answer our questions faster. I tend to prove out new software and share it with the organization. I've had to put my "salesperson" hat on and run a campaign across the organization in order to sell my vision. Once we find or create a new tool, we use it ourselves until we're comfortable the organization would benefit in a big way. Once incubated, we quickly chart a rollout path to get everyone using it. The ultimate goal is to create efficiency, improve the life of the employee and add to the value of the company.
As the future of the housing industry evolves, where do you see the biggest opportunity for Amherst? How are you positioning the company to capitalize off that opportunity?
Continued expansion into all facets of the real-estate market. It's tremendous in size, and we have to constantly adjust our strategy in able to seize the moment. Sean Dobson [Amherst's CEO and chairman] is a great visionary and strategist in many sectors of real estate. I'm there to help him, the shareholder and the enterprise navigate the seas safely and quickly.
Even the way we live in our homes is changing through technology. What do you foresee as the future of the home? What role do you see Amherst playing in that future?
Home automation, smart homes, smart assist — all these technologies will be prevalent in the not-so-distant future and accessible by everyone. I can't definitively say when as of yet, but we're doing our diligence on the topic.