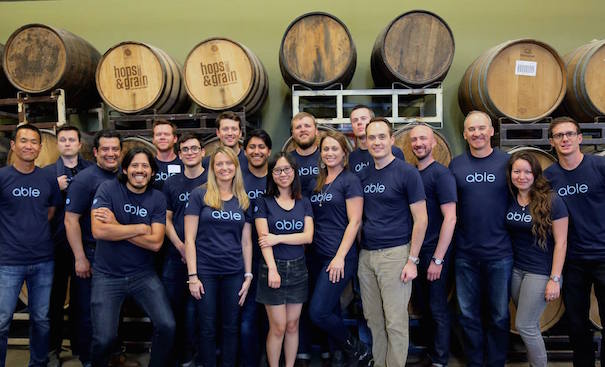 The Austin-based small business loan platform comprises entrepreneurs and the family and friends they recruit to fund their businesses. The backers from their network front 25 percent of a business loan at an interest rate of their choosing. Able funds the rest, which is just one of the ways it distinguishes itself from crowdfunding sites like Kickstarter and Indiegogo.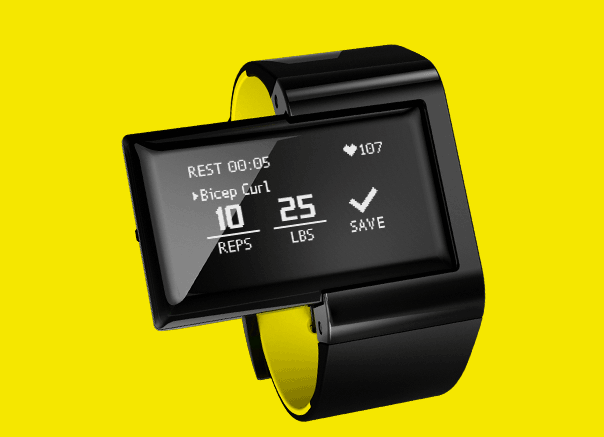 Founded in 2012 by social and video game veterans, Bee Cave creates mobile apps for gambling on the go, whether you're on Facebook, iOS, Android or even Amazon's Kindle Fire. The company has completed several rounds of funding from East Coast and Chinese investors, amassing more than $10 million to roll out casino classics like slots and Blackjack in 18 languages for players of varying levels and locales.
Broomly is betting on a more personal, trust-based touch for a tech-enabled home services industry. Rather than hire landscapers, cleaners and handymen on separate sites, Broomly customers schedule it all through one service and might even get an occasional visit from full-time Broomly staff to manage the relationship.
Since its founding in 2012, Datical has garnered a devoted customer base and nearly $15 million in financing from investors. The company's golden goose is Datical DB, an enterprise-scale version of Liquibase, which is an open source tool created in 2006 by Nathan Voxland for managing database changes required by application updates. If you don't know what that means, you probably don't need it. But lots of people do, and that's making Datical a very promising venture indeed.
This Austin auto shop makes software to take electric cars a few steps beyond their next level of evolution. Its DriveOS platform is a vehicle control unit (VCU) for electric sports cars whose millisecond torque vectoring has already set lap records. The company was founded by President and CEO Dean Drako, best known for email security outfit Barracuda Networks.
This is a classic example of a startup improving on an idea that's already in the market. Equipboard is an online database of equipment used by popular musicians that answers the question on every player's mind: How their heroes get that certain tone from their instruments.
Factom helps enterprises migrate applications to the blockchain with custom tools and services built on the company's proprietary, open source software. One example has been helping the government of Honduras migrate its land title records to distributed ledger technology. The company raised nearly $1.5 million in December 2015.
Gest is a wireless, motion-sensitive controller for desktop and mobile devices that you wear like a glove. It's so futuristic, it's fit for sci-fi, and doesn't even look dorky. While the first prototype was cobbled together with duct tape and copper strips in 2013, the Kickstarter limited edition features a distinctive wood grain finish. At least 902 people are dying to get their hands in it. That's how many pledged to its Kickstarter campaign last year, which raised a total of $199,988 — twice its goal.
Harvest bills itself as the Kayak.com for food delivery, aggregating options available in your area to minimize hassle and maximize selection. The service passes users' orders through in real time without a surcharge.
Humanify promises to make interactions between brands and their customers "immediate, intelligent and personal." Its digital engagement software is built on open, API-based architecture for flexible integration and extensibility with the solutions clients are already using. There's a lot of research out there making the case for using a platform like this: the company cites research from a variety of studies indicating customers who experience good customer service tend to spend 140 percent more, 86 percent of customers will pay more for a better customer experience, and a solid digital engagement platform cuts customer call volume by 10 percent. Success for Humanify is just a matter of making it easy for their clients to adopt.
One of the greatest uncertainties facing small business owners is also one of the most overlooked: location. IdealSpot lays claim to an algorithm that uses more than 15,000 metrics to determine the best locations for restaurants, retailers and other enterprises to rent or buy real estate.
This startup offers personalized gifting for businesses to help promote brands, win business and build goodwill. It attracted an $100,000 investment from Steve Case at a Google Demo Day in April last year, weeks before being accepted into the 2015 REach accelerator class.
Even after raising $2.7 million in equity funding last summer, this startup is still mum on its strategy and business model. But the stealth operation is led by Presidet Eric Korman, a board member at RetailMeNot and former president of Ticketmaster. Korman also led digital and global e-commerce for Ralph Lauren Corp.
The trivia app syncs up with the show you're watching on Netflix and poses timed questions to you and your friends, keeping score of who guesses the next twist best. It's everything you love about going out for trivia night, available from the comfort of your couch. The app launched on iOS in early November with 4,000 users from early signups, tacking on about 1,000 new subscribers per month.
SimplyTapp launched its mobile payments platform for card issuers and developers in the summer of 2014 to ultimately allow consumers to make easy payments from their smartphones in lieu of physical cards or cash. The technology that allows consumers to store credit cards on their phones is called host card emulation, or HCE, and SimplyTapp isn't the first to provide it. CEO Douglas Yeager has plenty of background in the field, and used to be the CEO of TradeWind Technologies, a developer of RFID readers.
Serial entrepreneur Mellie Price founded SoftMatch to help the Austin ecosystem find a greater number of smaller acquisition deals, which are more sustainable than the moon shot approach of waiting around for unicorns. SoftMatch gathers and presents business intelligence for companies seeking exit opportunities or acquisitions of their own. The roster of advisors Price has enlisted is a who's-who of Austin tech including HomeAway CTO Ross Buhrdorf, Dell Executive Director of Software M&A Ian Burk and SXSW Innovation Director Hugh Forrest.
To diners, Tastegraphy is basically Pandora for food. For restaurants, it has the Shazam effect: The system gathers metrics based on the tastes expressed by input from audiences, eventually compiling enough data to predict trends. Just as the data from Shazam can predict the recipe for the perfect pop song, Tastegraphy aims to sell valuable information to the restaurant industry: what people really want to eat.
Waldo Photos allows professional photographers to upload photos directly from their cameras as they shoot using WiFi-enabled SD cards. Then, thanks to a facial recognition engine running on Waldo's cloud, registered users who appear in the photos will automatically receive push notifications to view them. To register, users supply a selfie and a phone number. Waldo then analyzes the selfie and compares it to every photo on the platform. Each time it finds a match, it sends a notification to the phone number.
The Internet of Things may make life easier for consumers, but designing them is no simple task. That's because these devices are governed by competing protocols. WigWag is attempting to restore peace and order to the galaxy of connected devices with a unified programming language so inventors and manufacturers can build and scale IoT applications and devices easily and quickly.

A monthly roundup of the best startup & tech companies in Austin hiring right now.