There's never a better time to begin your search for an awesome career opportunity. Don't wait until January — jump on your job hunt today. These seven Austin tech companies look forward to hearing from you.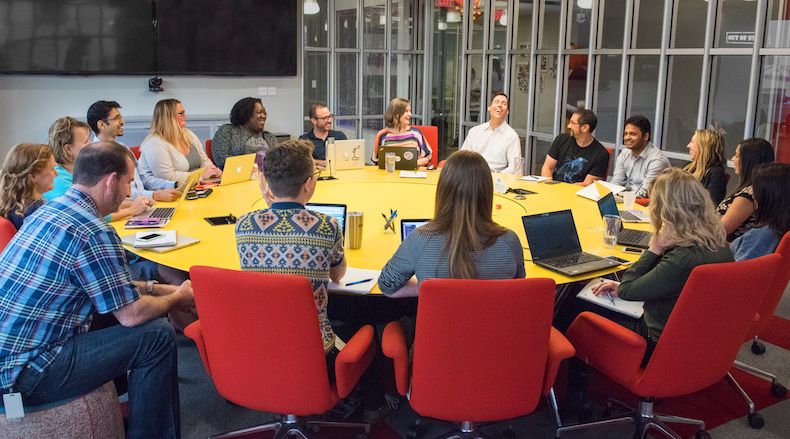 What they do: RetailMeNot is well on its way to developing the largest savings destination for shoppers by connecting them with discounts from more than 70,000 brands internationally. Its technology leverages analytics to deliver the perfect deal to the perfect consumer.  
Why you want to work here: Paired with catered lunches, concert ticket giveaways and regularly scheduled celebrations, RetailMeNot offers health insurance, 401(k) match, a robust parental leave policy and ongoing career development opportunities. Plus, you'll have the opportunity to hydrate with a fresh juice from the company's juice bar.
A note from recruiting: "We're currently hiring for all departments at RetailMeNot, and we want to find people who value transparency and tenacity while delivering great work," said Lizette Fleher, senior director, culture and engagement. "Our company prides itself on living by our values, and through this, we've built a lively culture of dedicated people."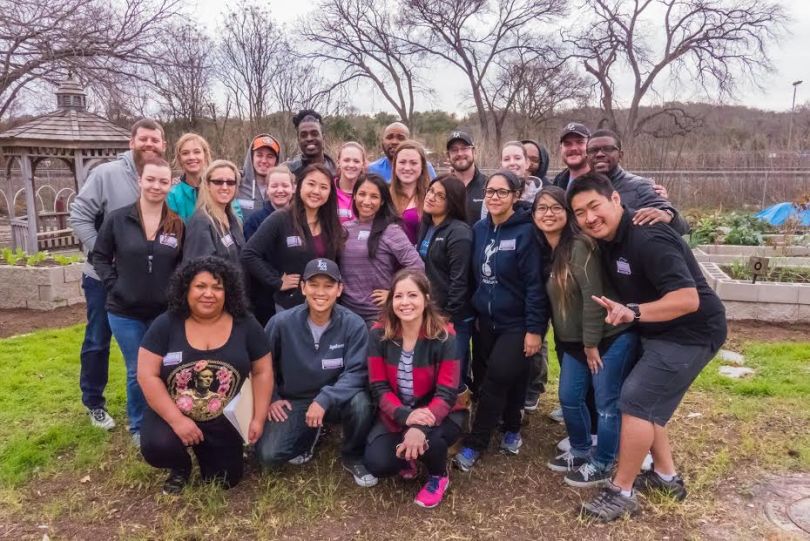 What they do: With a network of independent attorneys, LegalZoom connects individuals seeking legal assistance with services and lawyers that fit their needs. LegalZoom's offerings include support for launching a business, estate planning, personal injuries, real estate and more.
Why you want to work here: Want a day off on your birthday? LegalZoom gives employees a paid day off during the month of their birthdays — that's on top of paid sick days, holidays and a flexible time off policy. Once you get a job locked in, invite a friend to join you to take advantage of LegalZoom's cash referral incentives.
A note from recruiting: "At LegalZoom, we're looking for high-spirited, mission-driven candidates who thrive in a fun yet challenging environment," said Kristy Smith, senior corporate recruiter. "We're interested in folks who are eager to collaborate with others and think outside the box while delivering exceptional service. Most importantly, we want candidates to be themselves. We're a fun, hardworking crew and we're looking to add to it."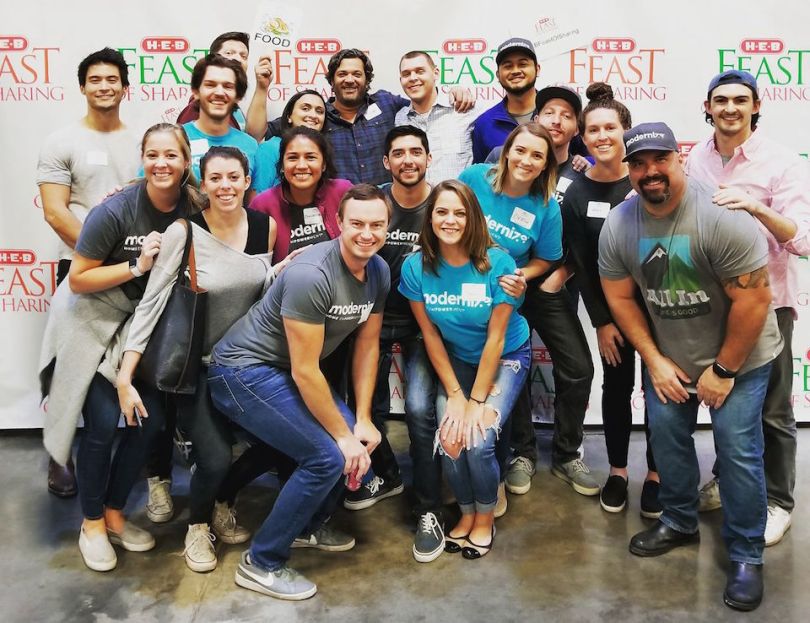 What they do: Modernize's platform helps homeowners looking to go solar, renovate a roof or remodel a kitchen find local contractors for the best price. Users describe their home projects and receive free quotes in return.
Why you want to work here: Office perks galore. Employees can step away from the grind for a second to soak in some of that warm Austin sun from Modernize's balcony overlooking Congress Avenue. Bring your dog along if you want and look forward to regularly scheduled volunteer and career development opportunities.
A note from HR:  "My favorite Modernize company value is 'authentic, fun and a little weird,'" said Christina Wells, director of people operations. "Everyone we hire exudes authenticity. Looking at the bigger picture, everyone having this quality helps drive business forward through productive collaboration. No politics, no egos and no barriers. Instead, we focus on collaboration, innovation and empowering constant growth. Not only do we like to work together but we enjoy giving back through community volunteering too. And after we give back, we find time to have fun."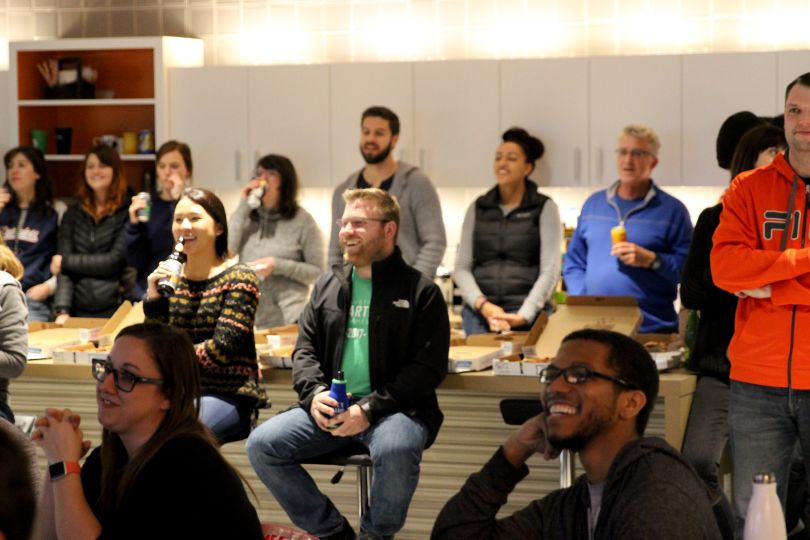 What they do: No, they don't host large watercrafts. Rather, ShipStation supports e-commerce sellers by offering automated fulfillment shipping software. Its platform powers branded tracking pages, integration tools, accounting, real-time inventory counts, returns and more.
Why you want to work here: ShipStation offers a PYOTG policy — for the uninitiated, that's the option to pick your own tech gear. Additionally, employees have stock options and 401(k) plans, health, dental and vision insurance, flexible PTO, weekly catered lunches, and daily access to a ShipStation-branded arcade console for when you need to refresh the ole noggin.
A note from the VP: "One thing you'll hear a lot at ShipStation is: common sense and urgency," said Robert Gilbreath, VP of marketing and partners. "We want to hire smart people who are passionate about their work, who believe in extreme ownership and apply common sense and urgency to every challenge. We believe that people who can do this will not only change the world but will do so efficiently."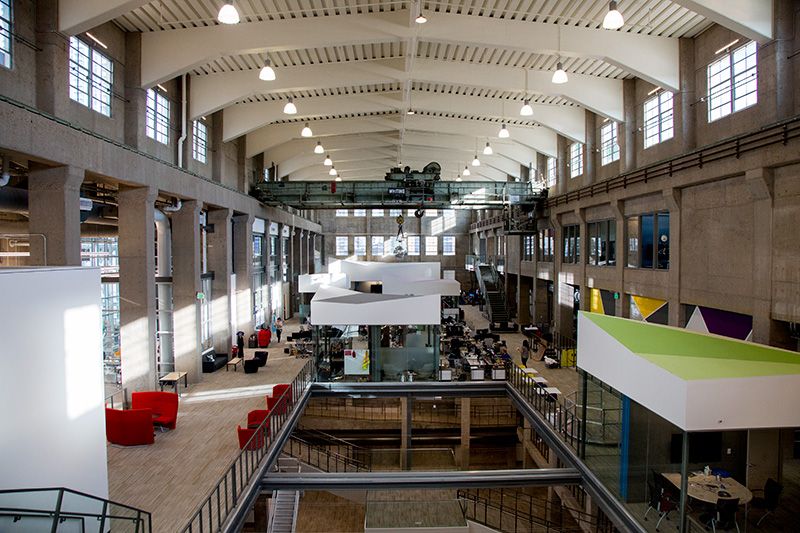 What they do: Athenahealth helps healthcare professionals perform administrative responsibilities at scale. The company delivers solutions and services that include electronic health records, patient engagement, care coordination and revenue cycle management to practices, community hospitals, medical schools, urgent care centers and more.
Why you want to work there: This healthtech company goes hard when it comes to perks and benefits. All employees receive medical, dental and vision coverage; FSAs; 401(k) with company match; 100-percent employer-paid short-term and long-term disability; paid maternity, paternity and adoption leave; and a generous PTO policy that includes 10 company-paid holidays.
A note from the VP: "At athenahealth, first and foremost, we look at a person's ability to positively impact our culture: is the candidate tenacious in their pursuit of meaningful work, are they a team player who embodies our teaching and learning philosophy and do they bring the dedication needed to unleash our collective potential and fix the broken healthcare system?" said Lorraine Vargas Townsend, VP of human resources. "We're so lucky to be surrounded by innovators and entrepreneurs and disruptors in the Austin area, and we welcome candidates with the energy and experience to drive change in technology and healthcare."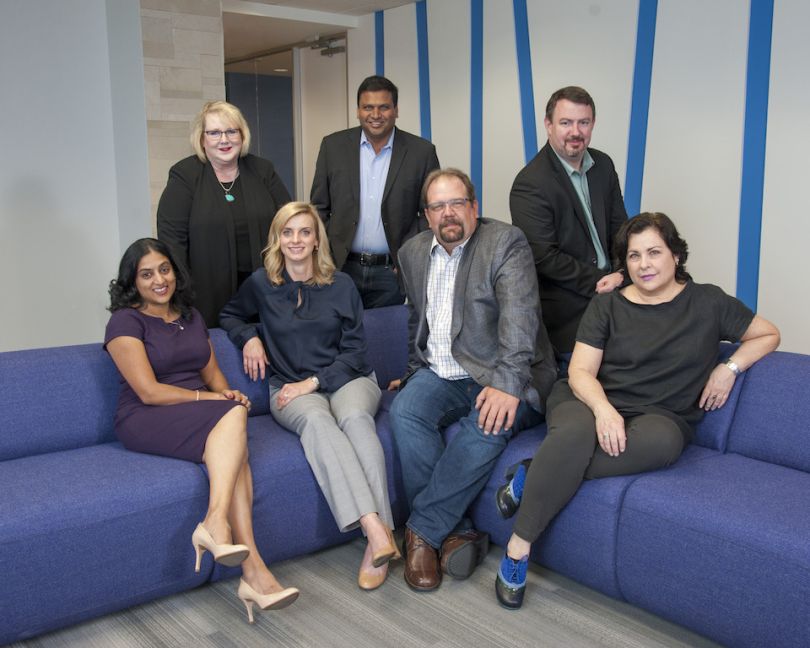 What they do: NSS Labs helps inform enterprise cybersecurity decisions through security testing, extensive research and global threat analysis. Additionally, the NSS Labs Continuous Security Validation Platform (CAWS) provides on-going monitoring of security controls to measure performance and effectiveness and assess against active threats.
 Why you want to work here: NSS Labs leadership encourages employees to think outside of the box and offers daily catered lunches as brainfood. Employees also receive competitive compensation, medical and dental, and 401(k) benefits.
A note from the VP: "At NSS Labs we have a great work environment with remarkably talented people who collaborate openly and work together on endeavors that are critical in shaping the current and future cybersecurity landscape," said Susan Bollinger, VP of HR. "You learn more about security than you ever dreamed of from colleagues who wrote the book, assembled the code and set the bar."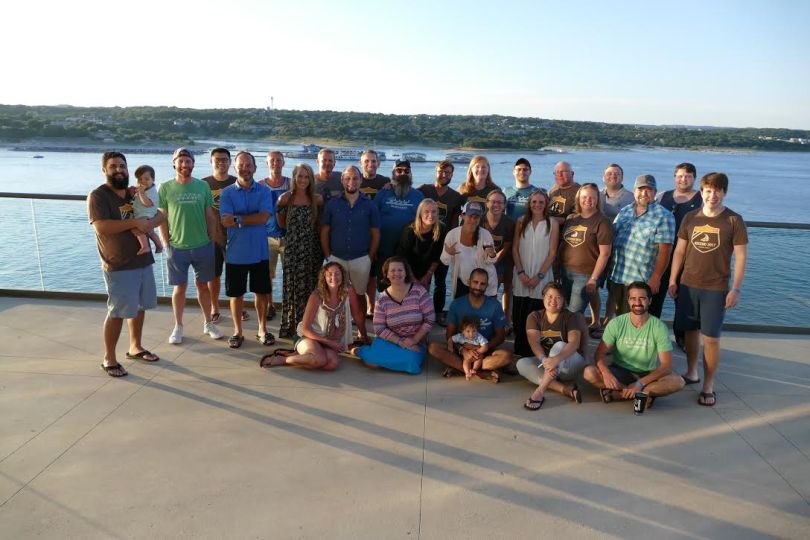 What they do: Praecipio Consulting provides implementation, licensing, custom development and training services to clients utilizing Atlassian's enterprise solutions. The firm launched in 2006 and has grown to a team of 40 Atlassian experts.
Why you want to work there: Enjoy a fast-paced work environment with a competitive compensation plan and benefits package. Plus, collaborate with members from Praecipio's client portfolio that includes early-stage startups and Fortune 20 and Global Fortune 10 companies.
A note from the boss: "At Praecipio Consulting, we look for team-oriented people who are innately naturally curious and engaged," said managing partner Christian Lane said. "It's important to me that our team members find fun and passion in their work, but equally as important that they are willing to take on new challenges."