Since good ol' Archimedes supposedly coined the phrase "Eureka!" in the third century B.C, no other term has managed to capture the pure satisfaction of a brilliant idea sparking in your mind in quite the same way.
But while a stroke of genius sets the wheels in motion, there's a lot of hard work and determination necessary to take the next step and build realities out of mere visions. We spoke to founders at three Austin tech companies to learn more about their eureka moments — and how they took those ideas and ran with them.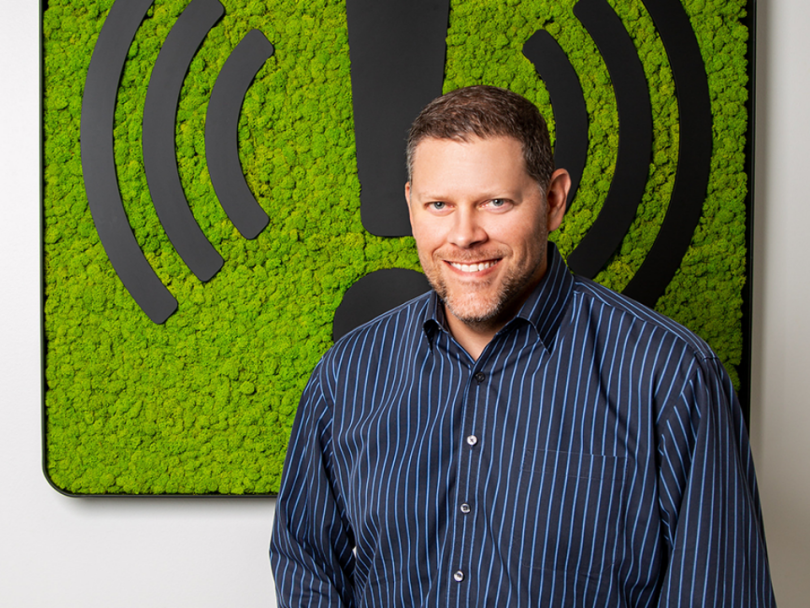 AlertMedia helps keep employees safe by providing critical communication tools for use during emergency events. Yet, just a few years ago, CEO Brian Cruver was considering walking away from the startup world altogether. We asked about the moment that changed his mind.
Tell us about the moment that inspired you to create the company.
After a successful exit from my previous startup, I was considering transitioning my career from founder and operator to full-time investor. I was seeing a lot of deals and meeting a lot of entrepreneurs, and then suddenly I got the bug again.
Around that time, there were a lot of horrifying events occurring around the world: First, the Newtown school shooting, and then a few months later the Boston Marathon bombing. Watching those events unfold, and specifically how communication was affecting the outcomes, sent me down the path of thinking of ways that technology could save lives and prevent loss.
Where traditional news outlets and government agencies were hampered by process, agendas and bureaucracy, people actually experiencing the events were able to deliver their perspective in real time. What if an emergency communication platform valued and captured that individual, on-site perspective?
What next steps did you take to transform the idea into a reality?
Before we ever wrote a single line of code, I spent several months surveying hundreds of theoretical customers to understand their pain points and determine how we could solve them. Once we had a deep understanding of the need, we started working on the first useful version of the product, which needed to be ready for a real emergency from day one. After all, people's lives were at stake.
We also had prospective customers come into our office and use the software before giving us feedback. Once we incorporated that feedback and had an easy-to-use and reliable product ready, we could test our hypothesis: Were organizations willing to pay money for our software? By the end of the year, we had 17 paying enterprise customers. After 14 months, the experiment was over, and we had the evidence we needed to move forward into the company building phase.

If you could go back, what advice would you give yourself?
Never unpack your boxes. In five years, we've had five offices — thankfully, our office now has plenty of room for growth. Looking back, one thing we have done exceptionally well is hiring the right people, and we probably could have accelerated that by hiring an in-house recruiter a little earlier. But finding great people to join your high-risk startup can be challenging. We are incredibly lucky to have this team in place.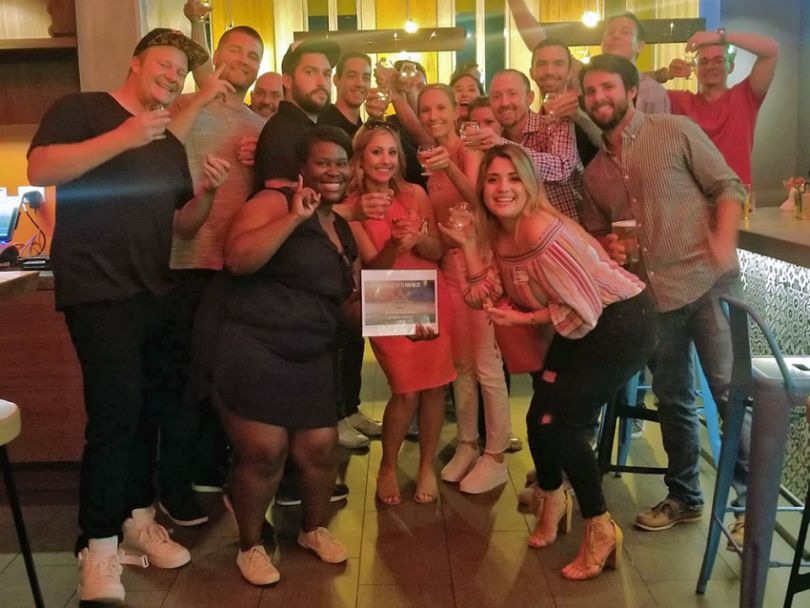 AdAction Interactive works with a variety of clients across sectors to help them create innovative and eye-catching mobile campaigns. For a leader in the glamorous world of advertising, things began slightly more humbly — at a hot dog stand, to be exact. We got the scoop from founder and CEO Brian Fox.
Tell us about the moment that inspired you to create the company.
I always knew I wanted to be an entrepreneur, but there's that moment when you convince yourself that it's not just an idea; that you are actually going to take the jump. I do remember the launch, at a hot dog stand, where I started to put things on paper. Hot day, sunglasses, wooden picnic table, scratching what these concepts would look like. I had three general ideas around what I could possibly do and I launched all three conceptually in my head. I started to make phone calls and see which one took off.
What next steps did you take to transform the idea into a reality?
When you start a new company, especially if it's bootstrapped, the hardest things are all the operational things — like finding an office and creating an LLC. These things seem daunting and overwhelming because they aren't part of your business plan. I'm building a mobile marketing company, but all day long I'm looking for an office. So how do you transform the idea into a reality? It's literally one step at a time. Every step of the way is part of the journey.
If you could go back, what advice would you give yourself?
Your knee-jerk reaction is to tell yourself why you can't do it. You put up these imaginary walls in front of you, thinking about why it won't be successful or why it can't be accomplished. If you want to walk from here to California, you can come up with a million reasons why you couldn't do it. But if you just start walking west, you'll eventually get there.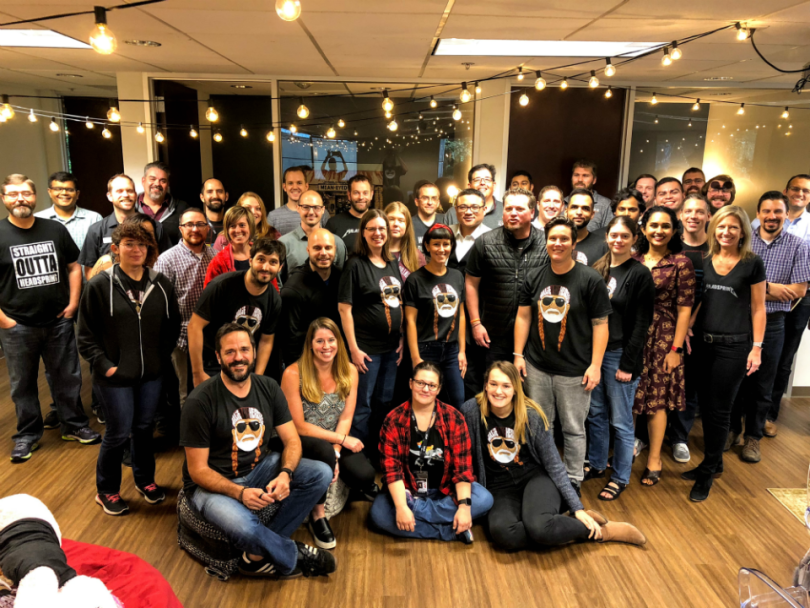 Headspring builds custom software solutions for a range of high-profile organizations like Dell and the U.S. Air Force. CEO Dustin Wells explained how the company's award-winning services are the result of years of refining and adapting their business strategy.
Tell us about the moment that inspired you to create the company.
When Headspring started, it was just me working from my own kitchen. Originally called Austin Data Works, we did everything under the sun in IT, from building websites and software systems to running cable and setting up networks. Headspring wasn't the result of a single aha! moment, or one idea. It was more of an iterative process of understanding what clients wanted and what we were good at, then leveraging our skills and shifting our offerings to meet those needs. Today, we're focused on high-quality software development and providing valuable thought leadership and consulting services, all driven by our core purpose of delivering great software that transforms organizations.
What next steps did you take to transform the idea into a reality?
For the first few months, it was just me. I would sell during the day and deliver at night. This became an intense two-year grind with many long nights. That approach worked at first, because it allowed me to build up a certain level of traction before I started hiring a team.
But I realized quickly that in order to deliver the level of service that I wanted and at the level that our clients expected, I wouldn't just need to hire. I would have to build a tight-knit team with a diverse set of skills, a common vision and the ability to put our clients' missions top-of-mind. The market for technical talent was competitive, just as it is today. Our only chance at attracting and retaining the best was to start from within, building a strong, people-focused culture. Today, Headspring is recognized as a thought leader in terms of culture and engagement and has been named among the best companies to work for in Texas for six years running. As we continue to grow the business, we're focused first on creating an environment where our people can grow faster than anywhere else, and where they're given the tools and flexibility to do their best work along with people they truly respect.
If you could go back, what advice would you give yourself?
Be flexible and challenge your assumptions. Back up key assumptions with real data from the market. Now, every time I have a new idea, I think it through thoroughly, analyze projections, and then flip it upside down to find out where it will fail. From there, we can adjust.
Also, get a mentor or a coach early on. I eventually engaged trusted advisors and colleagues to share my ideas. They looked at things from a different perspective and were able to find holes that I was not. Nothing is ever perfect, but I want to create the best possible opportunities for myself and those I work with. A healthy dose of skepticism, combined with feedback from others, has been key to my successes so far. It's proof that whether building a business or building great software, collaboration is essential, diversity of opinion is invaluable, and strong mentorship creates strong leaders.