Not many companies say they want their employees to fail. 
But that's not the case at digital real estate brokerage firm REX, where failure is celebrated.
Tabitha McCormick, an associate customer success manager, said that her team discusses challenges each week, which allows each person to face their fear of failure. Tackling obstacles head-on, she said, is a shortcut to professional growth. McCormick said she has seen the exponential growth of several employees since she started in 2018.
McCormick and five other employees from Austin's expanding tech scene told us how company culture impacts their professional development and motivates them to be more productive. Strong core values, mentorship and support from leadership and interesting projects — like organizing an all-digital summit and learning three new programming languages in a year — inspire employees to find purpose in their work and grow professionally.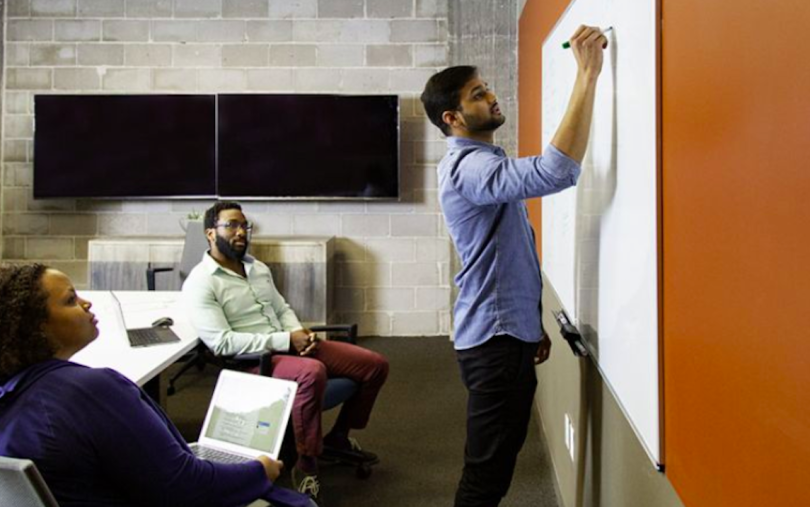 Brightpearl is a retail operations platform for brands, retailers and wholesalers. With Brightpearl, companies can optimize and automate order management, product replenishment, retail accounting, inventory, warehouse management and more. 
Brightpearl's culture in one word: Open. 
What company culture means at Brightpearl: "Brightpearl is one of the most transparent companies I've worked for," EJ Ekhato, a pre-sales engineer, said. "Each month, leadership hosts both a regional and a global all-hands meeting to review business performance from the previous month and then we all discuss decisions shaping our future. Simply knowing that I have a voice adds weight to my own day-to-day decisions and efforts on different initiatives."
Professional growth spurt: "I've been with Brightpearl for two years," Ekhato said. "I came to the company in the account manager role and last year transitioned to solutions consultant. In this new role, I've seen tremendous professional growth in how I interact with customers and how I approach and solve problems. I credit the majority of this to the support I receive from the team around me. I'm always pointed in the right direction for where I can learn more and how to leverage what I've learned for future situations."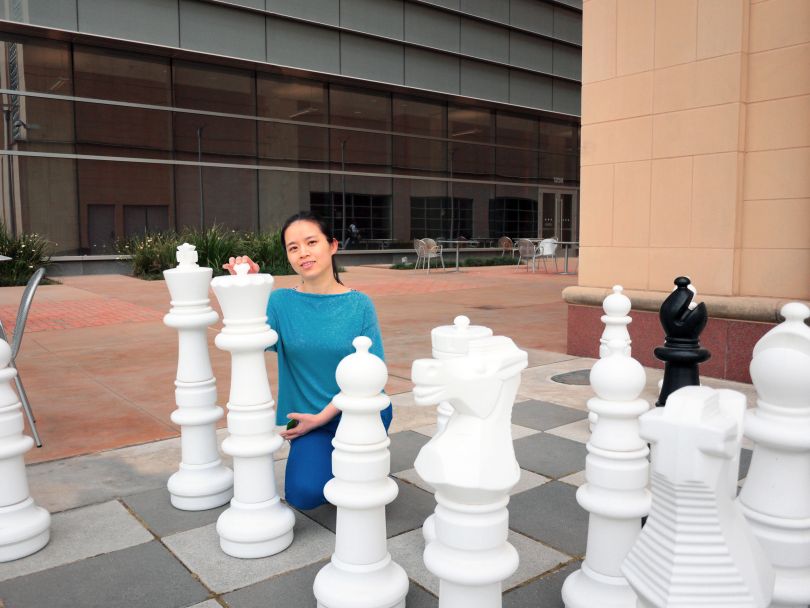 Realtor.com's mission is to help all 80 million unique monthly visitors achieve their dream of homeownership. With their real estate app, prospective buyers can search for homes nationwide, see driving directions and get price reduction alerts.   
Realtor.com's culture in one word: Teamwork. 
What company culture means at realtor.com: "No matter the size of the project, we operate as one unit and help each other," Senior Software Engineer Yufeng Gou said. "The focus every day is always on the product and how we can all work together to find the best answer. If there is a question in the channel, we jump on it quickly, talk it through and then build better. 
"For example, I recently noted abnormal behavior in one of our dashboards. Though it wasn't my direct workstream, I knew it was on all of us to come together and remedy the issue. I alerted the team to the challenge and everyone jumped in to create a solution. Within 30 minutes, we had addressed the situation and moved forward. That's normal and we all take great pride in owning that shared success."
Always learning: "I've been with realtor.com for exactly one year and I've grown a great deal both technically and in my communication skills, resourcefulness and decision making," Gou said. "Realtor.com is an open organization and the team is incredibly encouraging. When there is an area where I want to learn more, I'm supported. When I joined the company, I didn't have any overlap with the language. Now I've expanded my literacy to AWS, Python and React Native and have been mentored along the way.
"The company strategy and how the work that I do contributes to the big picture is regularly communicated and made clear by the leadership team. Now I can broaden my understanding of the company vision, have a picture of how the company will grow and see how my contribution moves us forward."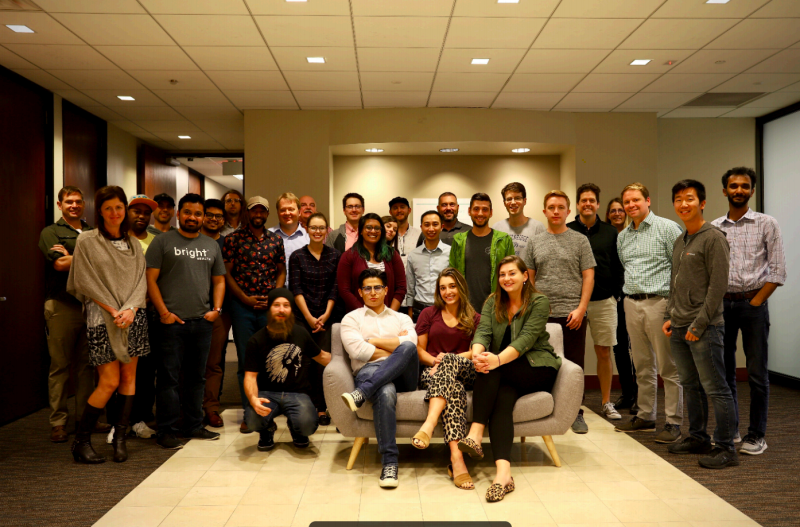 Founded by former UnitedHealthcare executives, Bright Health provides health insurance products, plans and services directly to customers through broker partners. In December 2019, they secured $635 million in funding. 
Bright Health's culture in one word: Supportive. 
What company culture means at Bright Health: "My team is made up of an incredibly diverse group of amazing people who help each other out when needed," GRC Analyst Jessica Freda said. "In my role, I reach out to many different teams and people to aggregate responses for audits, and there's never been a situation where someone has not immediately provided me with the support needed. Bright Health employees are extremely busy day to day, but they are never too busy to help out a co-worker and get a job done."
Confidence boost: "I've been at Bright Health for almost six months and I have seen immense professional growth in this time," Freda said. "Things move very quickly and that provides a lot of opportunities. I have found myself taking on tasks that I may not have done in my past jobs, but was given the support I needed to get the job done successfully. In return, my confidence has built up tremendously. I can honestly say that I've been given the tools and trust to flourish in my job role and develop new skills that have already opened new exciting doors for me personally and professionally."
WP Engine is a hosting service for WordPress-based websites and apps. Their digital experience platform lists more than 30 open-source technologies so developers can focus on creating experiences rather than simply building a platform. 
WP Engine's culture in one word: Transparency. 
What company culture means at WP Engine: "WP Engine's culture of transparency stems from one of our core values: 'the best gets better'," Senior Partner Enablement Manager Tony Gilharry said. "Our company champions transparency and it's apparent in many ways. For example, in our weekly town halls, we report and inform the entire company on how our success, challenges and progress stack up to our annual plan. We also have visibility into our company initiatives, understand how decisions are made and the driving forces behind decision-making. We're encouraged to provide feedback to our senior leaders because our thoughts, feelings and opinions matter. We feel safe when sharing feedback."
Coolest recent project: "Our Digital Summit," Gilharry said. "WP Engine has an annual in-person event in Austin that draws people from around the world to educate our partners and customers on our new products, service and initiatives. This year, due to the pandemic, we quickly pivoted to an online format, which was well received by the attendees. People who may not have been able to attend the event before had access to a digital experience they otherwise wouldn't have. I leveraged my prior audio engineering experience and learned new editing and mixing skills on a new software technology that my team had never used before. I worked cross-functionally with our web, production and design team to produce one of three pre-recorded segments of our live stream. Professionally, I gained a new appreciation for committing to doing something that seems unimaginable, because that's when extraordinary results are possible."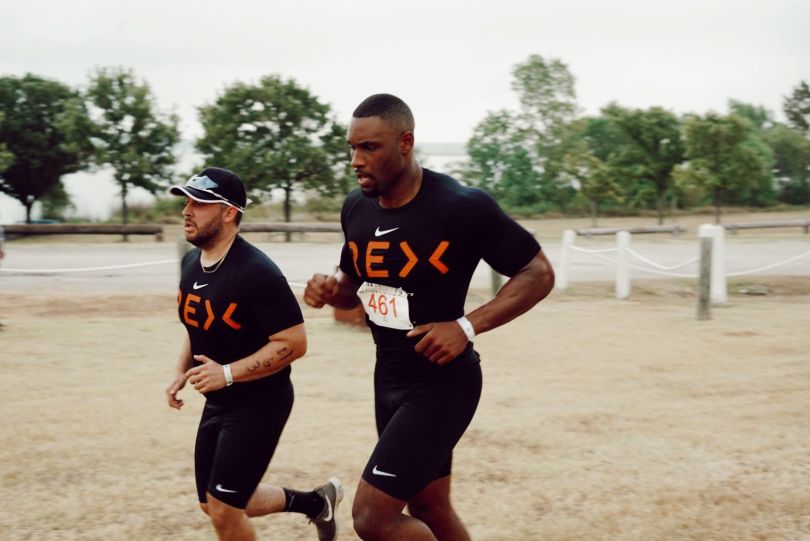 REX is a digital platform and real estate brokerage that uses AI and machine learning to identify potential buyers and sell homes outside of the standard multiple list service portal. Their broker fee is closer to 2.5 percent compared to the average broker's fee of 5 to 6 percent. 
REX's culture in one word: Fast-paced.
What company culture means at REX: "'Fast, fast, fast' is one of our core values," Associate Manager of Customer Success Tabitha McCormick said.  "Although we are entering the next phase in our growth journey, we still view the agility of the startup culture as our superpower. While operating strategically and always keeping customers top of mind, we continue to act with a sense of urgency in all that we do to offer the best service and stay ahead of the competition. 
"For example, we recently launched a feature that allows clients to list their home without ever meeting with a human. This is completely innovative and has the potential to change the way real estate operates. This feature impacts almost every internal team in some way and therefore required a tremendous amount of collaboration to launch on schedule. We've implemented weekly design and process optimizations which have positively impacted the project's key KPIs. As we move fast, it's crucial to allow for open communication, provide feedback as quickly as possible, fail fast and improve even faster."
Making a tangible impact: "I joined REX in November 2018 and have seen five times the growth in the number of employees during that short time," McCormick said. "I started as one of the first account managers in the Austin office and now have the honor of managing the team. What I value most about REX is that I've been encouraged to share my ideas and help improve our processes from day one. In turn, I encourage my team to share ideas and celebrate failure often. 
"In our weekly team meeting, we ask that each person shares a recent challenging interaction with the group. Doing so allows us to face our fears of failure and ultimately allows us to collaborate on approaching these situations moving forward. I've also learned in my professional career that personal growth and success are great, but what's most important is ensuring we are aligned with the company mission."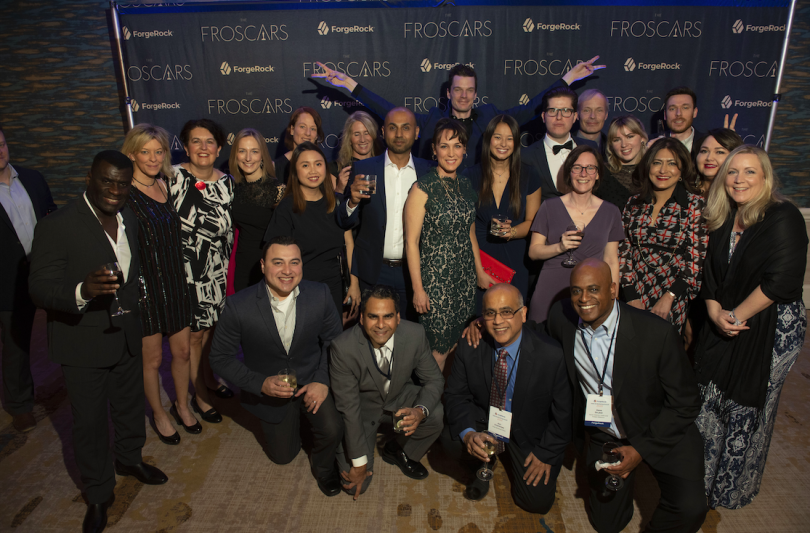 ForgeRock is a digital identity management platform that allows brands to monetize their customer relationships securely. 
ForgeRock's culture in one word: Collaborative.
What company culture means at ForgeRock: "It's rare to find a 'flat' organization where people roll up their sleeves, open their doors and work together at the level that we do from C-suite to specialist," Senior Manager, Virtual Marketing Hannah Sierra said. "The marketing team is like a family and we have each other's backs. Most recently, we've come together to build our marketing plan for the second half of 2020. Due to the pandemic, this exercise is happening virtually and is integrated more than ever. We are working together across time zones and teams to craft a plan designed to capitalize on virtual events and other initiatives to educate people about ForgeRock's purpose. With a commitment to be inclusive in the planning process, our ability to collaborate has never been better."
Support and autonomy abound: "I am coming up on my one year anniversary at ForgeRock," Sierra said. "As a field marketer at ForgeRock, many affectionately refer to the role as a 'junior CMO' position because of the holistic impact we can create. I've been given the support, autonomy and platform to be the marketing leader that I've always wanted to be. With that comes a ton of responsibility and pressure to make the best decisions and biggest impact for ForgeRock. I find great opportunities to develop my leadership style and continue to make great strides in my career. I've been lucky enough to work with an executive leadership team that embodies a servant leadership style. The outcome for this environment in a workplace is personal and professional growth that benefits everyone."