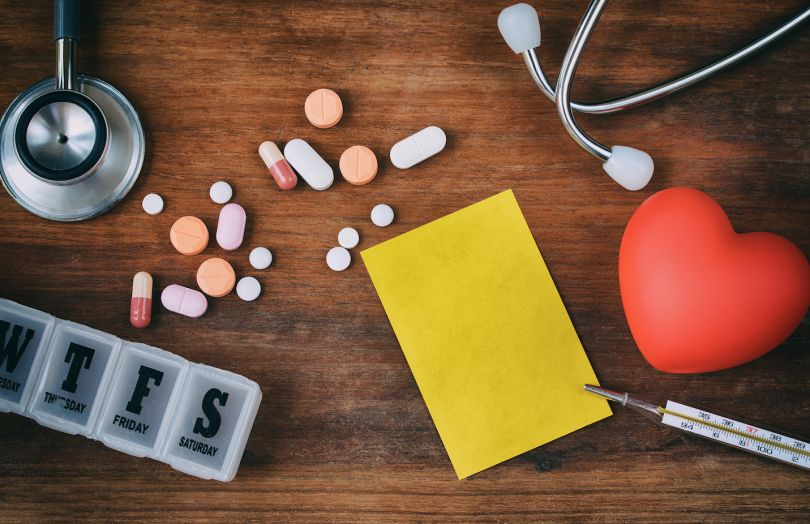 Entrepreneurs often find themselves managing areas of their businesses in which they have little or no experience. Consider health coverage. It's a powerful recruiting and retention tool — and choosing the right plan can be intimidating if you don't have expertise.
Stacey Aikman, director of marketing at Austin's Vista360health, has seen this play out many times. Since 1994, the company has helped expand the reach of healthcare across central Texas.
Aikman recently offered five tips for business owners who may not know where to start when designing an affordable benefit that employees value.
1. Know your budget
According to Aikman, business owners should start the process by asking: "What is my budget and what are my goals?" If you fail to understand your budget for healthcare coverage, you'll waste time considering plans that are more than you can afford.
Some business owners decide to offer a lower cost plan that fits in their budget but also gives employees the ability to "buy up" to a plan that is richer in benefits. This provides employees with choices and they can feel more in control of their healthcare.
2. Think beyond the doctor's office
Finding a plan that offers value-added benefits such as apps or online portals for prescription refills, appointments and more can save time and headaches — literally.
Similarly, telemedicine options allow people to consult doctors who can advise and treat them over the phone, by text and even video chat.
"When staff have a variety of ways to access their health care, they don't take as many sick days," said Aikman. "If they're healthy and in the office, they're more productive."
This means people will spend less time at doctor's appointments and more time in good health at work — which, let's face it, is good for business. Even more important, it could help prevent trips to Urgent Care or the E.R. entirely.  
3. Consider geography
Ensure that the coverage you provide is a good geographic fit for your employees, with nearby access to major hospital and in-network providers. Such considerations may seem obvious but can get lost amidst the sea of options presented.
"You absolutely need to select a network of physicians that's available in the area your staff will need to be accessing it," she said.
4. Shop around until you find the best fit
Small business owners have options when choosing a healthcare provider. Don't think that you are limited to the "big box" carriers that might not have the best reputation. A local health plan, for example, can fit your needs and probably provide you and your employees a higher level of service.
Additionally, coverage can be implemented at any time, not just during the annual open enrollment period available to individuals. In other words, there is no need to wait until the end of the year to put a plan in place. Taking the time to shop around now saves a crazy rush later.
5. Consider working with a broker or agent
Let's be honest: If you can take a decision off your plate, especially one that's out of your realm of expertise, it's often a good idea to do so.  
"A local agent or broker will help you determine what kind of coverage fits with your budget, the size of your staff and other aspects of your business," said Aikman. "In most cases, there's no charge to you for working with them."
Reaching out for professional help is a low-cost, low-risk option for an owner realizing they need help with healthcare.
Ready to choose a plan? Vista360health has been committed to the health of Central Texans for almost 25 years, helping small businesses find the best solutions for themselves and their employees.