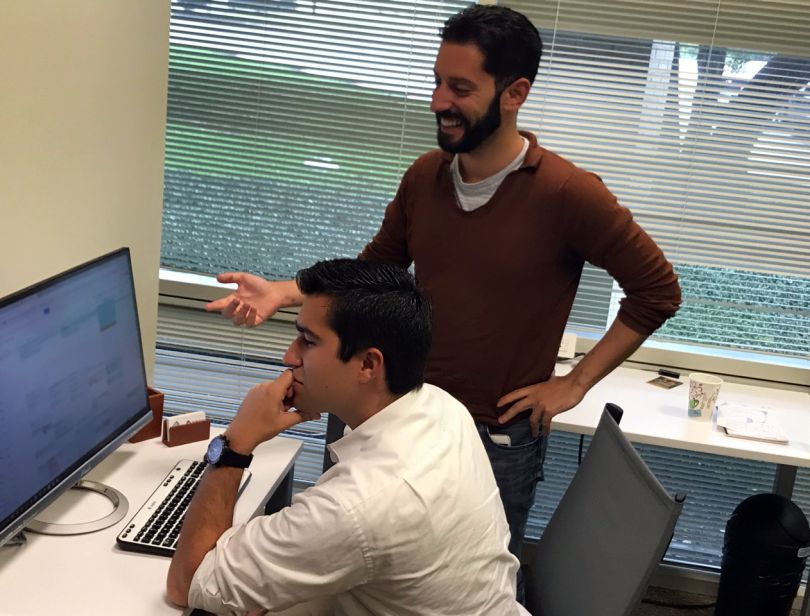 For advertisers, social media has both been a blessing and a curse.
"There's now more options to target users than ever before," said Anthony Martucci of AdAction Interactive. "But there are ways to do it properly and ways not to."
When the latter happens, between 15 and 25 percent of a total marketing budget for the year can go wasted.
AdAction Interactive, a mobile app marketing company, has helped brands target user acquisition and post-install engagements since 2013. Its solutions net an average of more than 6 million monthly app installs.
As of earlier this year, brands can get even more assistance from AdAction to help extend campaigns on Facebook, Instagram, Twitter, Snapchat, Pinterest and Tumblr.
The company launched a new, internal media buying department under the leadership of Martucci as director, to help guide and launch media buying across social, search, native and ad exchange.
"When it comes to media buying platforms, the companies need guidance," said Martucci, who compared media buying to his grandma upgrading from basic cable to satellite. "If she's able to navigate the upgrade properly, then she's able to see better TV and have a better user experience. But it can be overwhelming. Our department is new, and it has come at a time when we've been listening to our clients for a while and it makes sense for us to help them navigate these new waters."
The process begins with an exploratory call. This allows the AdAction team to learn how their client's app operates, how it's unique and what challenges they've faced thus far with their own efforts using social, search, display and native mobile advertising.
"A lot of other different types of media buying agencies may have a bit of a cookie cutter mold in terms of how they work with a client," said Martucci. "But we believe it needs to be customized and personalized in order for it to be effective."
Following the call, the AdAction team develops a tailored strategy to launch efforts that ensure the users downloading the apps will continue to engage after install.
On Facebook, this looks like an AdAction campaign leveraging Facebook data and other proprietary information in order to get the app in front of users that have the highest tendency to see ads on Facebook, click and install, and then actually engage with the app.
It can be a risky investment given the uncertainty of the outcome, but Martucci said that AdAction has assumed the risk through its performance-based pricing model.
"We work with clients to establish and agree upon a cost per install, or cost per action," said Martucci. "We identify an action, they pay a hard cost per action, then it's up to us to hit that actual cost per action. We're taking the risk on for them."
Other media buying agencies typically charge a percentage of what a company spends on a platform like Facebook, which AdAction can default to if requested. But Martucci said most clients prefer the performance-based structure.
"There's no risk or uncertainty after we push play," said Martucci.
AdAction is hiring for its new department and existing teams in publisher relations, media planning and paid social strategy.