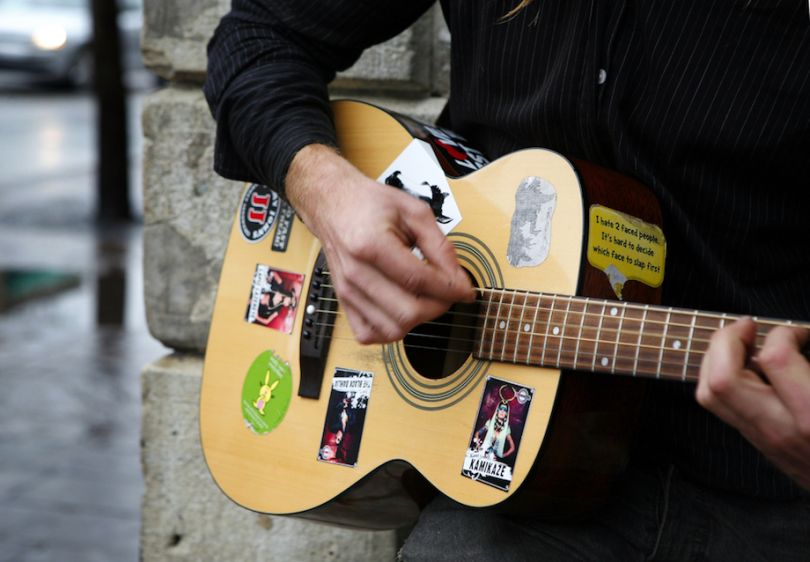 For musicians who consistently book shows at the same venues, generating a larger local audience can be a challenge.
Self-appointed "retired SoundCloud rapper" Eric Olguin and music producer Pedro Ovalle-Rauch hope to make it a bit easier on musicians looking to branch out with the help of a new app.
We want to make people famous."
The two college students launched ShowBoat last month to connect live music venues with artists both locally and across Dallas-Forth Worth and Brazos County.
"We want to make people famous," said Olguin.
ShowBoat's multifaceted app, which is in beta mode, serves the musician, the venues and audiences to make it easier to book shows and discover new music.
Performers can use ShowBoat to search venues from the three regions that support their genre, contact venues directly and book a show via the app.
"While we were researching the industry, we found that the first thing bands will do to book a new show is to cold-call venues, use Craig's List and knock on doors," said Olguin. "It's a noble approach, but it should be easier for them to find appropriate venues and contact the correct person directly."
For those running the venues in search of an act that can bring the crowds, ShowBoat can be used to locate musicians, comedians and DJs who fit their budget. Once an act is booked, the app will then automatically promote the show to the app's main screen for all users to see.
Ovalle-Rauch said ShowBoat is an especially helpful networking tool for bar owners who are unfamiliar with which bands to book, as well as for those who don't want to pay for third-party agents to make the intro.
"Although we're still in the very early stages, our monetization strategy is to take a commission from each secured deal," said Olguin. "We want the bands and venues to save money."
Additionally, entertainment seekers looking to attend upcoming live events can use ShowBoat's map to highlight nearby shows. Those interested in booking gigs for private events can also use ShowBoat to lock in the reservation.
"There are so many great artists here in Austin, but how many of them are actually breaking out beyond our city?" said Olguin. "ShowBoat wants to help them branch out to the next city and help them make a name for themselves."