Right now is the perfect time to be proactive in your job search. To help, we rounded up six local companies with promising opportunities in engineering, marketing, sales, operations and more. They're waiting on you. Get to it!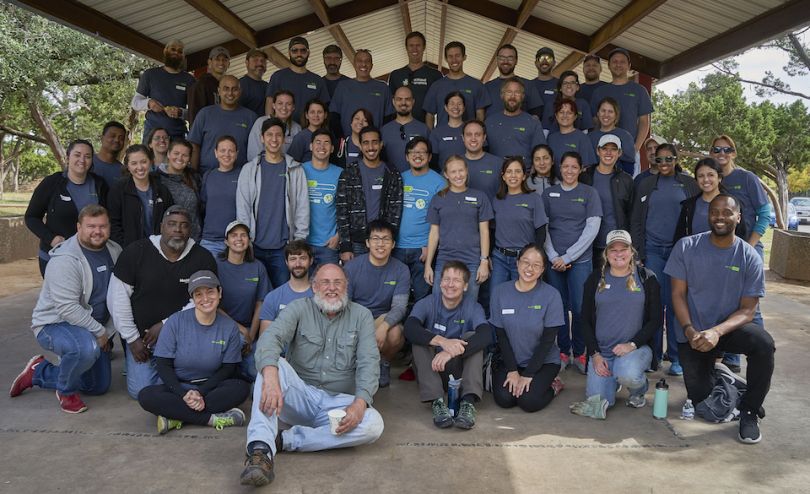 What they do: Blackbaud provides a suite of cloud-based software applications that serve nonprofits, foundations, corporations, schools, healthcare institutions and more. These tools include financing and accounting applications, analytics, marketing and data services, fundraising management, and grantmaking support.   
Why you want to work here: Earn up to three extra PTO days by committing to various volunteer opportunities organized through Blackbaud. These days off are in addition to the company's four weeks of paid time off and nine paid holidays. Blackbaud employees also have access to 401(k) matching plans, tuition reimbursement and donation matching gifts.
Word on the street: "We make unmatched investments in R&D so our customers can achieve their most ambitious goals, but it is our people who are the secret sauce behind everything good we do," said Mike Gianoni, president and CEO.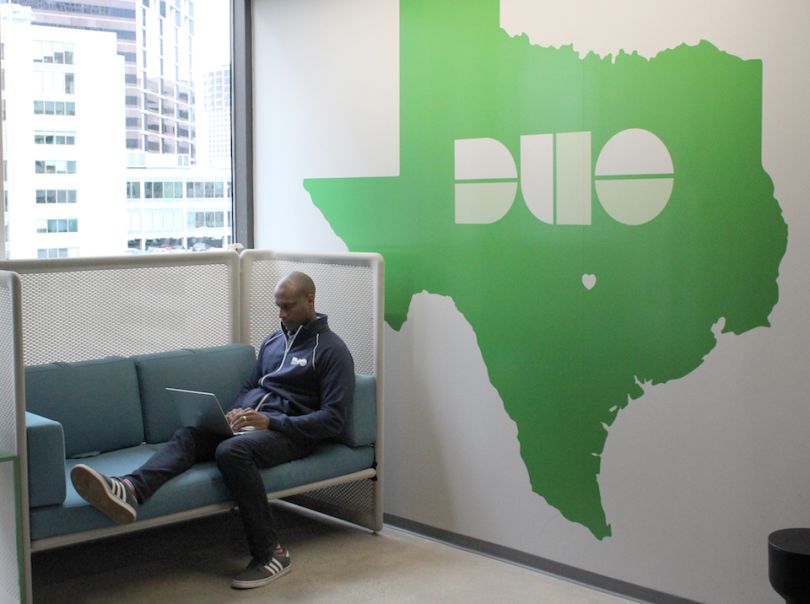 What they do: With the rising popularity of bring-your-own-device work policies and remote working opportunities, companies have struggled with protecting company data while ensuring secure access. Duo Security helps address these issues through its two-factor authentication and single-sign-on process.
Why you want to work here: Duo's local team enjoys benefits like monthly wellness stipends, breakfast taco mornings, a 401(k) match, company equity and unlimited vacation.
Word on the street: "We are growing fast, but we are also investing heavily in making sure that we are growing thoughtfully," said Dug Song, co-founder and CEO. "Our goal is to build not only a great place for employees to be but a great place to be from as they navigate their career long term. We do this in partnership with every voice at Duo — hiring for cultural contribution, instead of cultural fit, so that people feel empowered to bring the strength of their diverse thoughts to the team."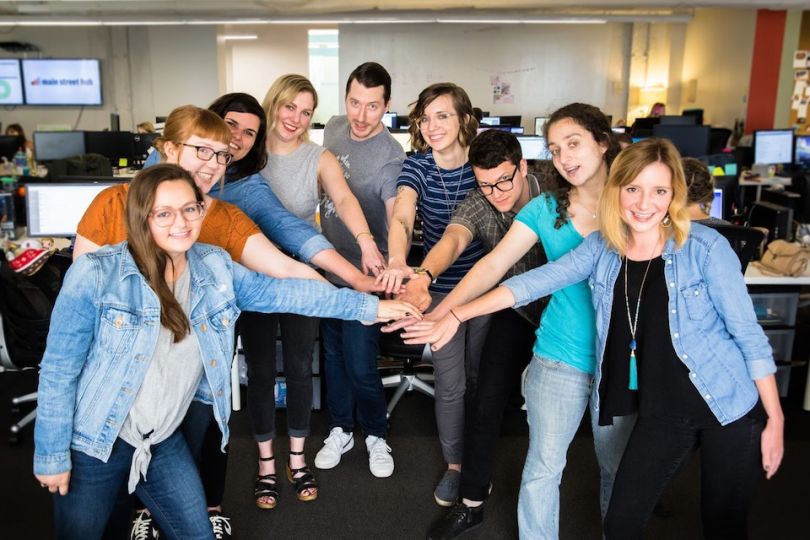 What they do: Main Street Hub develops marketing solutions that connect small business owners with their customers over various social channels. A team of content writers, designers, and product, data and tech experts help remove social media management off their clients already full plates.
Why you want to work here: Got a soft spot for locally-owned businesses? That's exactly the clientele you'll be partnering with and supporting day after day. While doing so, you'll get to fuel up on Main Street Hub's Houndstooth Coffee espresso bar.
Word on the street: "We are storytellers with a passion for local businesses," said Valerie Pearcy, VP of content. "There's no greater focus on that mission than within our content team. We bring what's great about a local businesses to the online world. Main Street Hub's team produces original content that authentically represents each customer's unique brand and business goals. Our best hires are content creators who possess both excellent writing skills and strong visual instincts, mixed with an eagerness to serve customers across a variety of industries, locations and voices."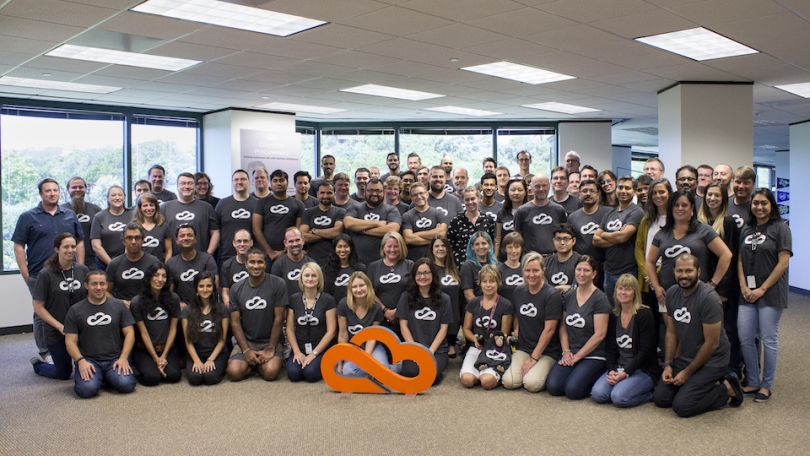 What they do: CognitiveScale develops industry-specific machine learning solutions serving the financial services, healthcare and digital commerce industries. Its platform is used to increase user engagement, inform decision making and deploy self-learning and self-assuring business processes.
Why you want to work here: Treat both your body with a diverse menu of free catered lunches and your mind with guided meditation and yoga sessions. Additionally, the company's open workspace boasts views of the nearby greenbelts and canyons in North Austin.
Word on the street: "An employee's ability to constantly learn and stay ahead of the curve so they can quickly translate that knowledge and incorporate it into their role at the company is crucial for our success," said CEO Akshay Sabhikhi. "And an important part of that learning also involves taking care of yourself, so in addition to offering catered healthy meals and an onsite gym, we also dedicate time for meditation during the work week."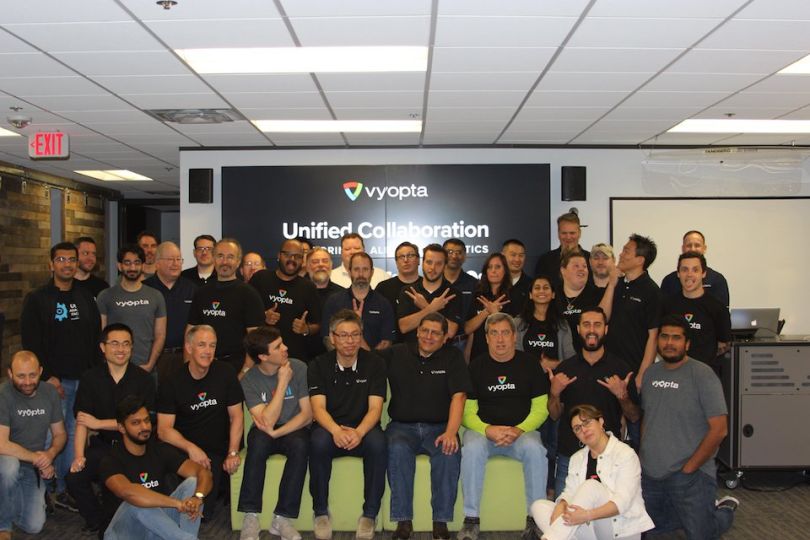 What they do: Launched in 2007, Vyopta's analytics platform helps enterprise clients monitor, support and optimize their video, voice and collaboration technologies.
Why you want to work here: Get your daily hike on with easy access from Vyopta's Barton Creek Greenbelt office. And bring your dog with you, as Vyopta embraces a weekly bring-your-dog-to-work day. Other perks include ongoing lunch and learns, volunteer opportunities, company outings, conferences, work trainings and sporadic Street Fighter tournaments.
Word on the street: "Vyopta is on a mission to turn collaboration technology into a competitive advantage for enterprises," said CEO Alfredo Ramirez. "We just finished our strongest quarter in the company's history and raised more capital to fuel our growth. We work hard and have fun and are looking for people to help take Vyopta to the next level. If you thrive in a fast-paced team environment and are looking to grow and make a big impact, then Vyopta is the place for you."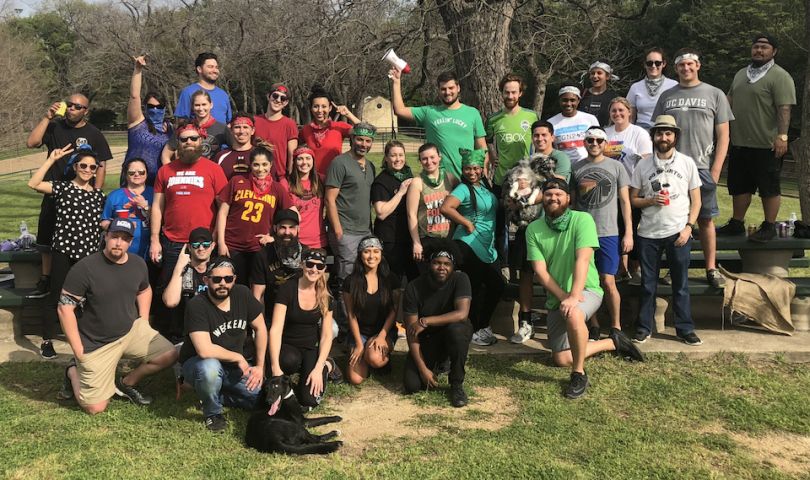 What they do: Signpost is the developer behind a smart CRM platform named Mia, a virtual marketing assistant that works 24/7 to locate prospects, capture customer data and engage with clients to build referrals and reviews.
Why you want to work here: On top of in-office team activities like happy hours and trivia nights, Signpost also hosts monthly outings like karaoke, bowling, park days, escape rooms, bar and brewery tours, and more. Expect quarterly outings, too, like their most recent Signpost Olympics.
Word on the street: "The drive to succeed, the ambition to grow your career under encouraging and positive leadership, and the excitement and energy to add to an amazing culture: this is the simple employee profile that makes Signpost a melting pot of Austin's best talent," said Alex Rainer, director of sales. "We want candidates who are looking for a company they feel they can truly add to in a recognizable way, a competitive environment they can grow within, and an office they can enjoy coming to every single day. Our newest employees will be integral additions to the aggressive growth we strive for and valuable extensions of our unique ethos across the city."