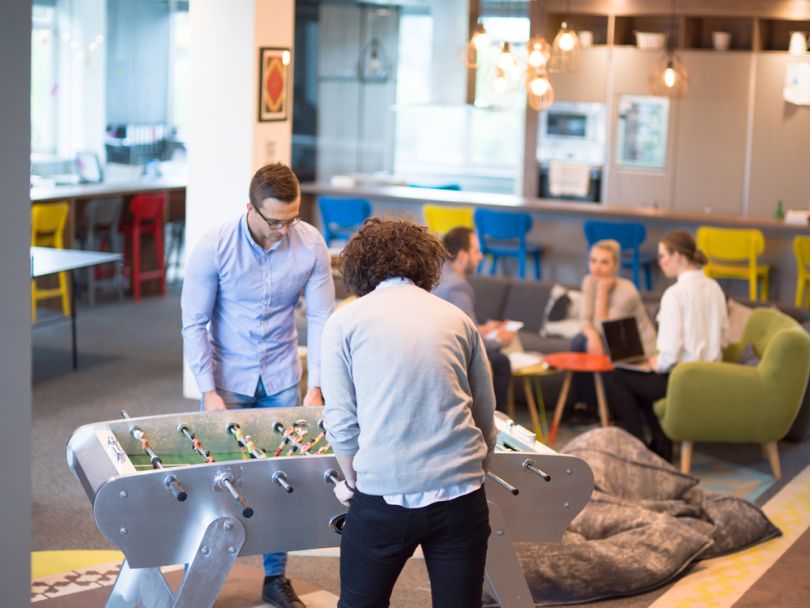 Austin tech has welcomed some heavyweight execs this month, with eight companies making nine hires from organizations like Microsoft, Amazon and IBM. Women leaders, in particular, made waves, accounting for more than half of the month's biggest executive hires. Take a look to see who ended up where.
RetailMeNot made two huge hires this month, adding a former Microsoft leader and Amazon VP to its executive staff. Sharon Brogdon will join the organization as director of diversity and inclusion. In her role, Brogdon will strengthen RetailMeNot's existing programs to ensure its hiring initiatives reach diverse technical talent. She'll also be responsible for developing new strategies that focus on talent development, progression and retention. Before RetailMeNot, Brogdon, a U.S. Navy veteran, worked for Microsoft as its director of global diversity and inclusion strategy.
Vivek Sagi also signed on with RetailMeNot recently as the company's new CTO. The serial entrepreneur brings more than 20 years of technical and executive experience. He comes to RetailMeNot from Amazon, where he served as the head of product and engineering for Amazon Business Procurement Solutions and as CTO for Woot.com, an Amazon company.
BigCommerce is in the midst of expanding its first European office in London, which the company opened in June. To lead those scaling efforts, the company named Mark Adams vice president and general manager over its European operations. Adams's resume boasts over 15 years of e-commerce experience, including his most recent role at eComp Consulting, a London-based IT and e-commerce consulting agency that Adams co-founded in 2015.
Angela Baldasare, the former assistant provost for institutional research at University of Arizona, has joined Civitas Learning as a senior strategic consultant. The edtech company appointed her to its growing services team, which partners with institutions to improve student experience and graduation rates by leveraging Civitas' analytics platform and change management expertise. Prior to her time at University of Arizona, Baldasare worked for 10 years in leadership roles supporting the nonprofit and government sector in higher ed, disease prevention, public safety, tribal public health and child welfare.
Fintech startup Student Loan Genius appointed Romy Parzick as its new COO to oversee client relationships, customer success, new customer implementation and end-user adoption of its employee benefit student loan repayment platform. Parzick steps into her new role from Netspend, where she led operations and client experience for the company's commercial division. She's also developed consumer advocate strategies at the Center for Financial Services Innovation and served as an executive vice president at Self-Help Credit Union.
Following a more than 950 percent increase in year-over-year revenue this past year, cybersecurity startup SpyCloud announced Jennifer Parker-Snider as its new CFO. She joins the team with over 25 years of experience with strategic planning, financial management and global sales operations. She spent the last 15 years in the cybersecurity industry, and most recently held the CFO title at Austin-based NSS Labs.
Leading Texas grocery chain H-E-B recently added another big hire to its growing technical team in Austin: H-E-B Digital. The company named local tech vet Mike Georgoff as its chief product officer. Georgoff has previously held the CPO role at Main Street Hub as well as leadership roles at Redbox and RetailMeNot. He will report to H-E-B's chief digital officer Jag Bath, who was CEO of Favor when H-E-B acquired the delivery app earlier this year.  
After Springbox's January acquisition of nFusion, the company has named nFusion's CEO and founder John Ellett as Springbox's new CEO. Tom West, who served as Springbox CEO since 2012, will continue supporting the company in a board role.  Before stepping into the CEO role, Ellett served as CMO and managing director at Springbox.
Q2ebanking has hired an IBM veteran to lead its client operations and services team. Rekha Garapati joined the fintech firm in an SVP role after supporting IBM for 18 years leading teams in China, Europe, India and the U.S. At Q2, she will oversee strategy for customer implementations and processes and services to improve customer experiences for Q2's platform.