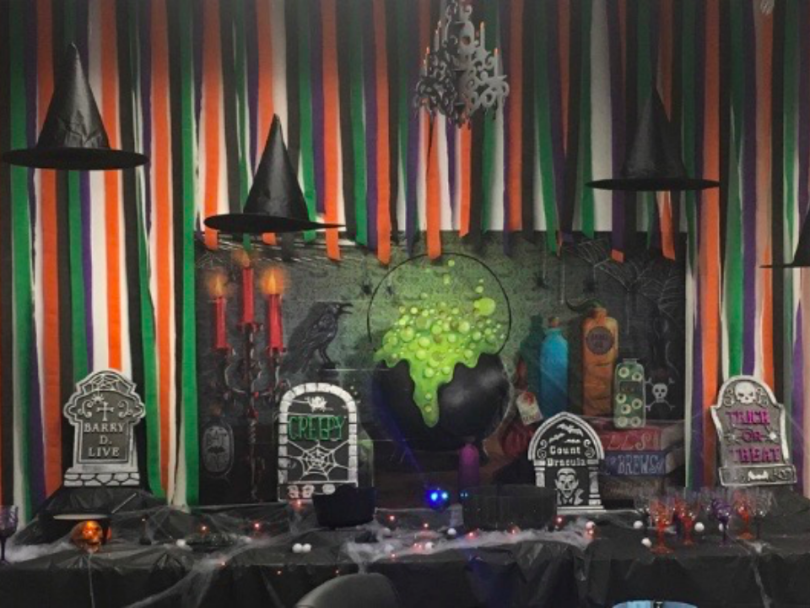 There's no better time to celebrate keeping Austin weird than Halloween. As you might expect, tech teams around here get into the spooky spirit in a big way, with office decor and costume contests. One company even has a terrifying-sounding "House of Torment."
But the seasonal affair is also a great reminder of the fun and connected company cultures that exist here in Austin. Seven of the city's spookiest tech firms gave Built In Austin an inside glimpse at their Halloween festivities.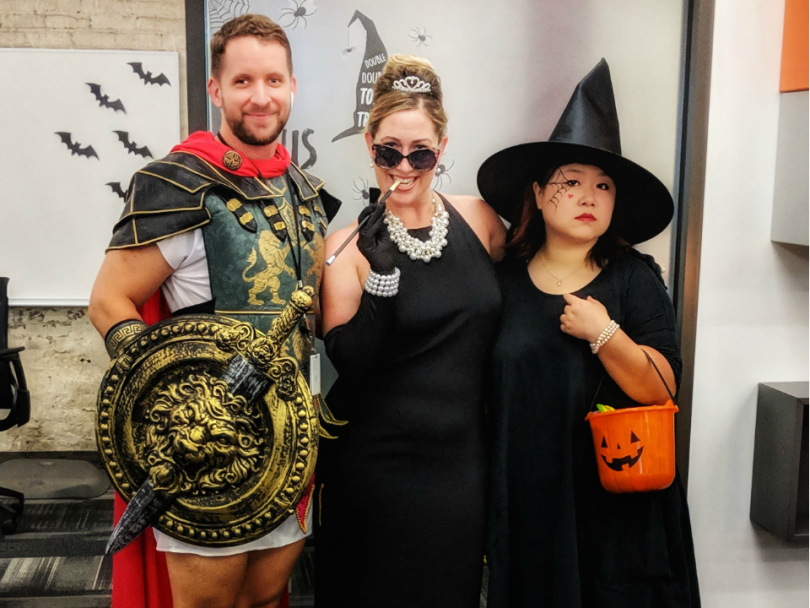 "Duo's annual Halloween Boo:30 is a spooktauclar take on Brew:30 — our weekly happy hour and hang time," explained Duo's recruiting events specialist, Whitney Tellache. "What makes Boo:30 awesome? Employees bring their families or a friend to join to the festivities. There's trick-or-treating for the kiddos, spooky snacks and a departmental 'Best Decoration Theme' contest!"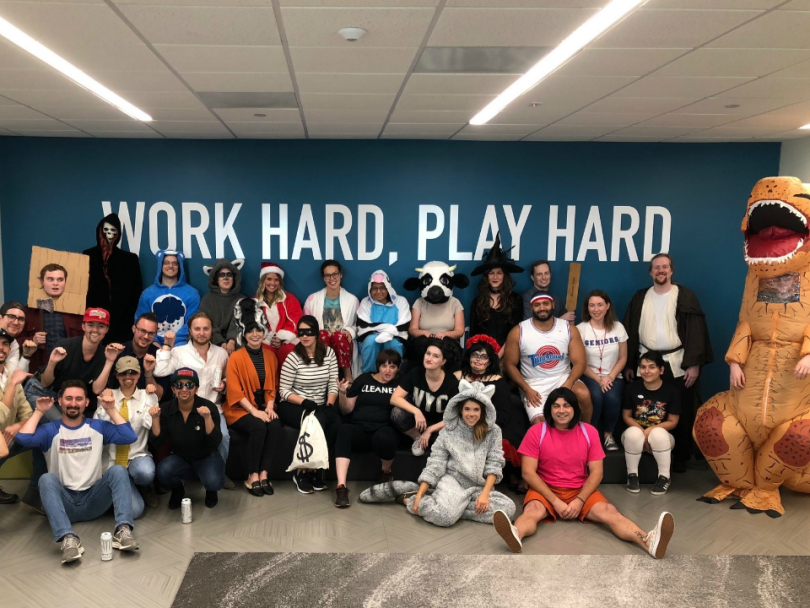 "At Social Solutions, we love getting spooky and in the spirit of Halloween," said Human Resources Associate Hannah Otalora-Fadner. "We prepare all month long for the big day, with office decorations and pumpkin decorating. On Halloween, we have a company-wide costume contest and award prizes to the best group and individual costumes. Dora the Explorer reigned supreme this year and a sales team that dressed as their manager took home the group prize."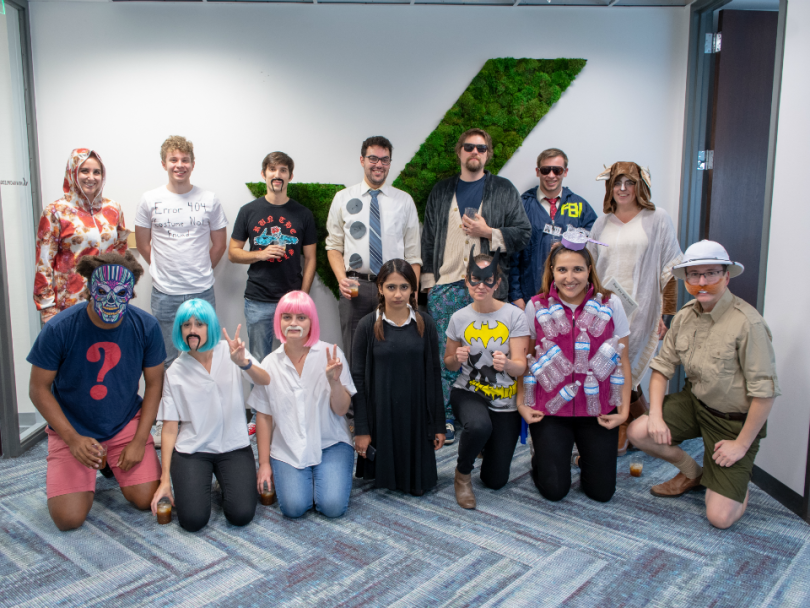 "Our brave defenders of democracy dressed up as our alter egos to enjoy a Halloween cocktail hour complete with a signature witches' brew and game of 'Pin the spider on the web,'" said People Operations Specialist Caitlin Buckspan. "We also got in the Halloween spirit and held hands through a creepy visit to the House of Torment."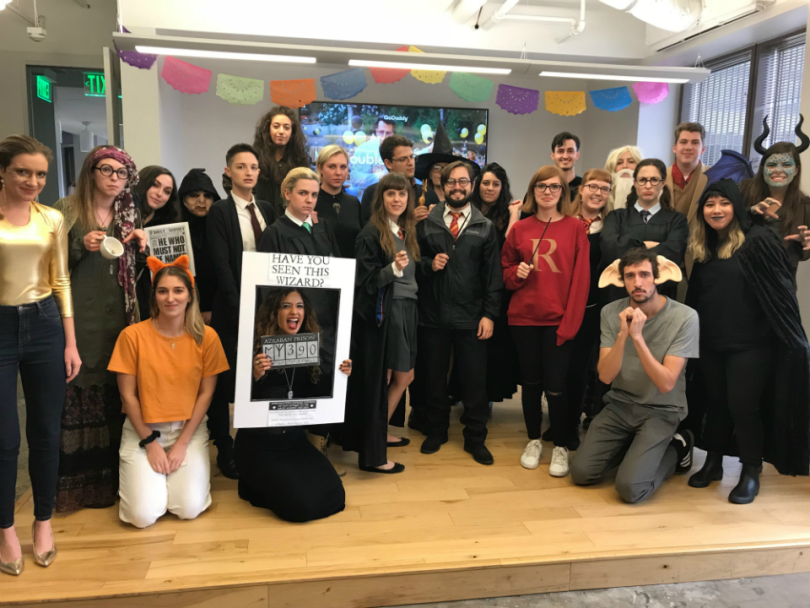 "Halloween at Main Street Hub, a GoDaddy company, gives the team an opportunity to inspire us all by showing just how creative and imaginative they can be," said CFO Brett Bowman. "I'm proud knowing they serve our customers every day with such passion in our fun and inclusive environment."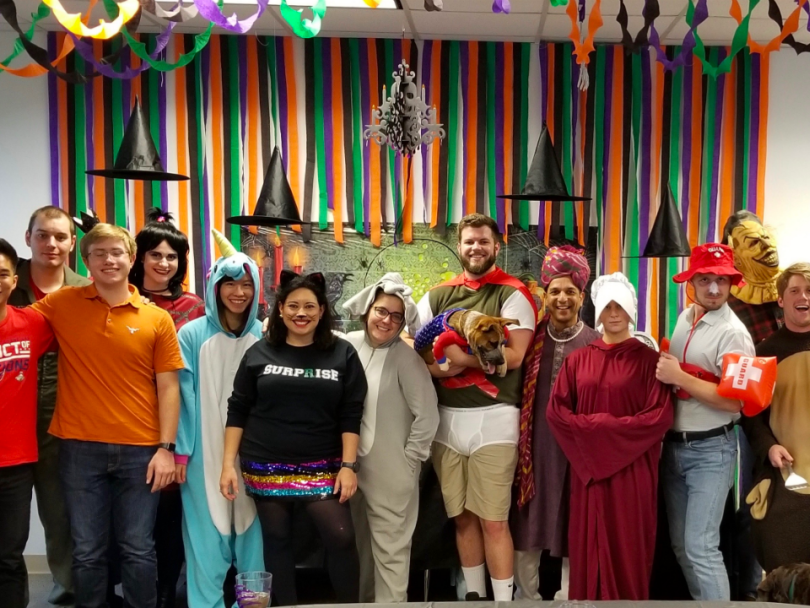 "Tenfold hosted our second annual 'Trick or Drink' in-office happy hour," said a member of the Tenfold team. "The entire office was broken out into teams to come up with a Halloween-themed cocktail to compete for the 'Best Drink' prize. We also had Halloween trivia and costume contest."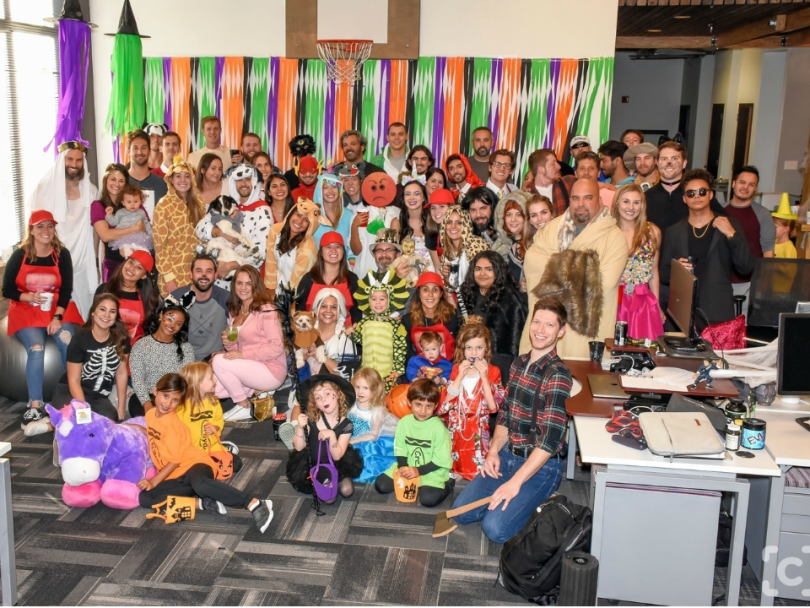 "This year was my first experience at the Halloween Bash, and it was spooktacular!" declared Customer Success manager, Krishna Desai. "The ModSquad never disappoints in exhibiting unity and collaboration. There were amazing costumes topped off with ghoulishly delicious tricks and treats. The best compliment I've received was from all the other folks around the downtown area taking our pictures to inspire their teams. True definition of (Mod)Squad Goals."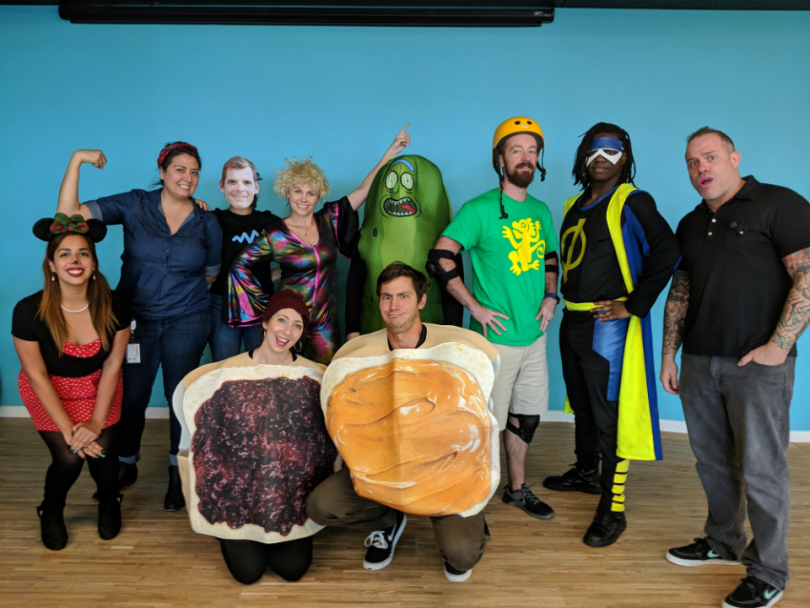 "I love the people I work with! I am honored to be a member of this team consisting of some of the most brightest, creative, and thoughtful people I have ever had the pleasure of working with," said LogicMonitor's director of technical support, David Medina. "Every achievement at LogicMonitor is truly a company wide celebration, and each team member knows they had a part that contributed to that success; it's a great feeling!"