Austin has no shortage of opportunity — especially in the tech sector. Companies throughout town have available positions that range in experience levels and span all departments. Need help sorting through? Check out these six local teams hiring now.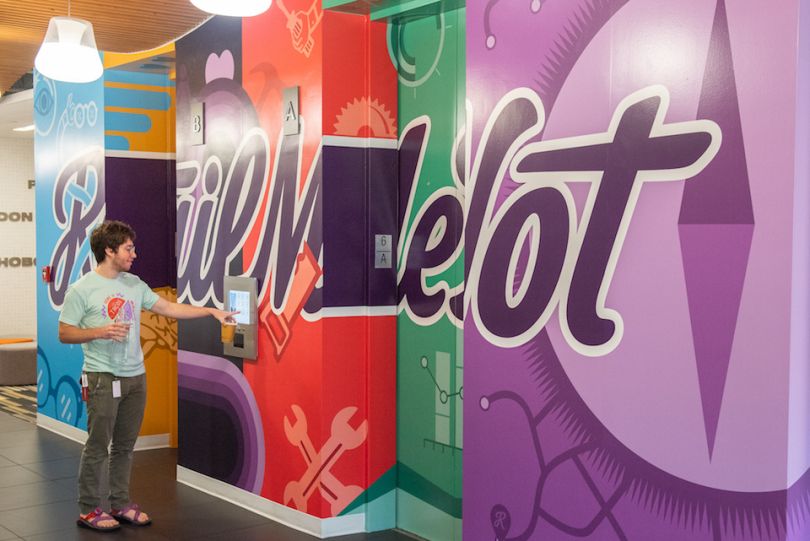 What they do: RetailMeNot connects shoppers to their favorite brands with savings opportunities. It also develops extensive customer journey data points from more than 500,000 offers for 50,000 brands.
Why you want to work here: From free downtown parking to cell phone and gym reimbursements, catered lunches and unlimited coffee from an on-site barista, you're bound to feel valued. Plus, the company is known to surprise its employees with private concerts. Past shows have included performances by Austin favorite Gary Clark, Jr., and James Murphy from LCD Soundsystem.
Word on the street: "We have many open roles at RetailMeNot, and aim to fill those with folks who exhibit the values we live by: analytical, innovative, tenacious, transparent, and diverse and inclusive," said Lizette Fleher, senior director, culture and engagement. "And of course, we want to help people save money on everything they buy, so a value-driven mindset fits well with our culture."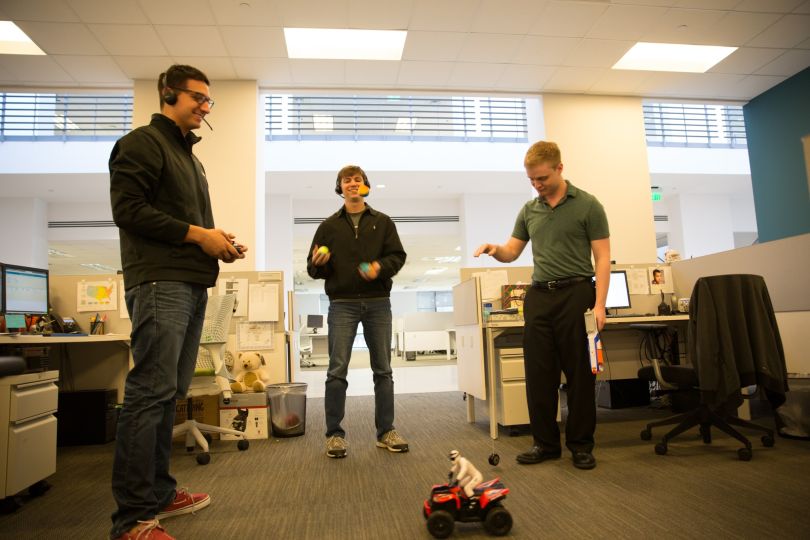 What they do: Finding legal assistance shouldn't be difficult. At least that's the mindset LegalZoom has adopted since its 2001 launch. The tech company connects people from all over the U.S. with legal support for family matters, business needs, intellectual property cases and more. Since inception, LegalZoom has grown its Austin presence to well over 500 employees.
Why you want to work here: Know that you'll be taken care when you sign on as a Zoomer. Enjoy perks like team outings, sports days, parties, a day off for your birthday and a casual work environment. LegalZoom's office in North Austin also has its own state-of-the-art gym with showers, towel service and a dedicated room for aerobics and kickboxing.
Word on the street: "In seeking our next Zoomer, whether you're talking to one of our customers or working behind the scenes, we look for soft skills, energy and the tenacity to provide exceptional service," said Kristy Smith, senior corporate recruiter.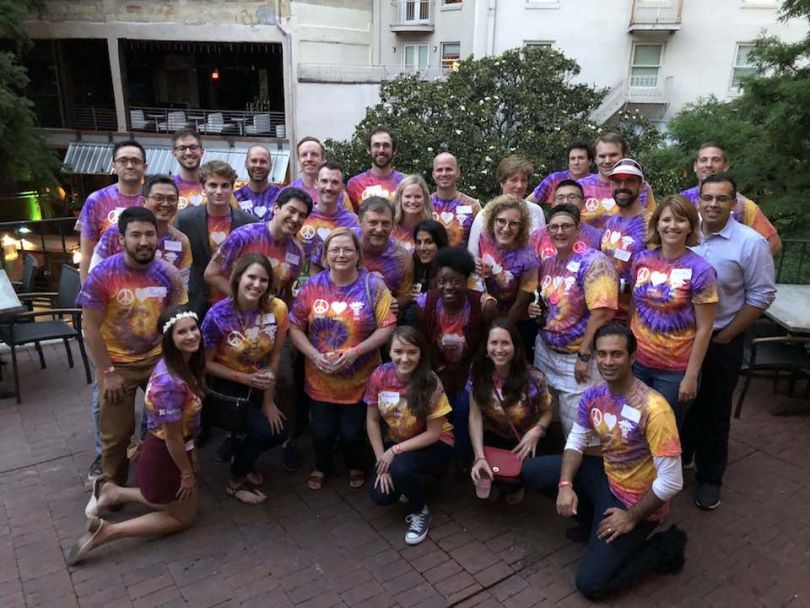 What they do: Clinical documentation at hospitals isn't always accurate. Fortunately, Iodine Software launched in 2010 to change that. The healthtech startup leverages machine learning analytics to interpret clinical data and ensure its validity.
Why you want to work here: Join a growing, close-knit team that shares a passion to directly impact hospital performance for the better — and improve your own professional performance while your there. Iodine provides employees with plenty of professional development opportunities via trainings, conferences and more.
Word on the street: "We are a fast-growing, engineering-led team, working with AI and machine learning models to support quality patient care in healthcare organizations," said Talent Acquisition Lead Inga Valette. "We are leaders in the clinical documentation software space and continue to be top-rated by our clients and other healthcare analyst organizations."
What they do: One of the OGs of Austin tech, Volusion gives business owners an easy-to-use software toolkit that helps them get up and selling quickly with an online store. The company launched in 1999 and has close to 300 local employees at its North Austin office.
Why you want to work here: Stay level-headed while you're at work with on-site fitness and yoga classes, chair massages, a dog-friendly office environment and never-ending Waterloo and cold brew. In addition to fun office perks, Volusion offers unlimited paid time off, quarterly team outings, paid parental leave and a 401(k) match.
Word on the street: "Being a high-growth company, we need people who take ownership and make an impact," said CEO and Founder Kevin Sproles. "We hire to elevate, not delegate, and believe in teamwork."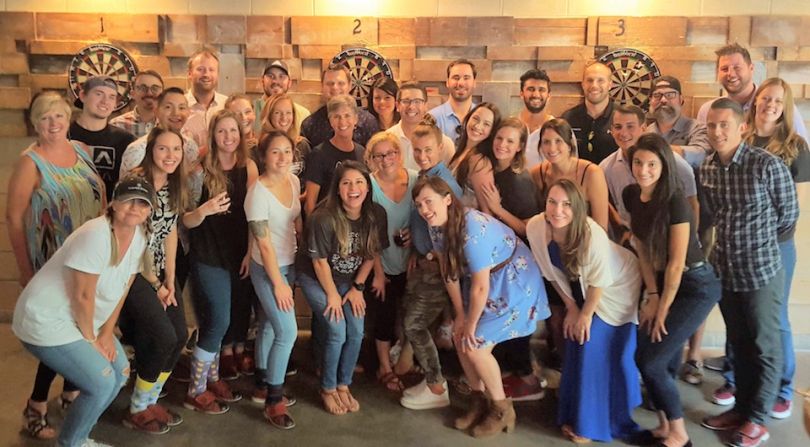 What they do: Founded in 2011, Restaurant365 serves those serving you with a platform for managing restaurant operations. Its tools help with budgeting, forecasting, reporting, scheduling and more — all in one system.
Why you want to work here: At Restaurant365's North Austin office, employees are treated to a generous PTO policy, competitive pay, stock options, complimentary lunches every Thursday and a culture that merges fun with hard work.
Word on the street: "Ideal candidates have a passion for technology and are driven, passionate and have a strong desire to produce results," said Sales Development Manager Brittney Yastrub. "We love sharing our incredible software with the companies that we know can truly benefit, so candidates who share that passion will fit well with our culture."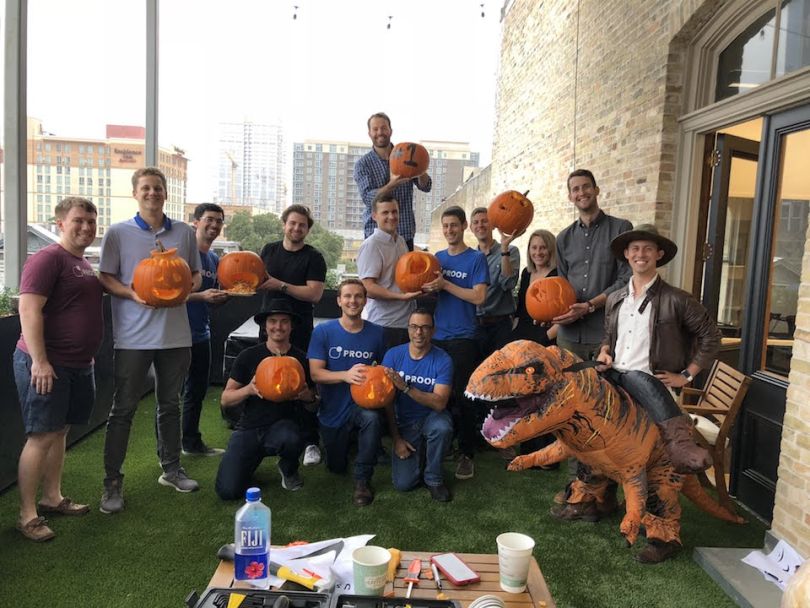 What they do: Marketing tech startup Proof formed in 2017 and supports more than 3,000 clients with real-time customer activity notifications. Its page pop-ups show online businesses how many visitors are on their sites, what pages they are visiting throughout their customer journeys and who recently purchased or opted in.
Why you want to work here: In addition to an unlimited PTO policy, Proof teammates can take advantage of working remotely every Thursday. Other weekly events include Taco Tuesdays and Whiskey Hour Fridays. Employees also receive complimentary downtown parking, a gym reimbursement, a monthly book reimbursement and $3,000 per year toward professional development opportunities.
Word on the street: "Ideal candidates are humble, hungry and smart," said Jason Elizondo, engineering manager. "One of our core values is 80/20 everything, and we are looking for agile developers who can efficiently adapt to a changing work environment and tech stack."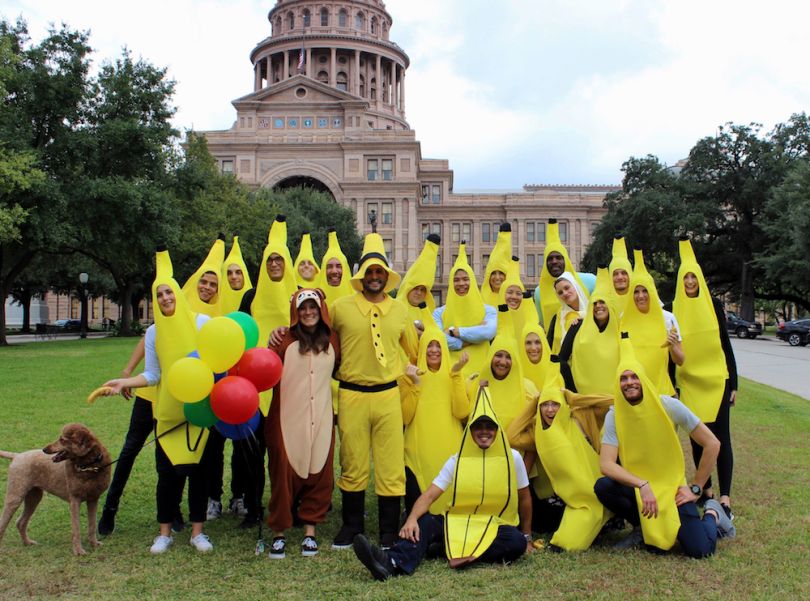 What they do: Adapting to customer feedback can make or break a company, but obtaining that feedback is often a major challenge. Not only does Medallia's SaaS platform serve to make it easier for companies to collect this info, but it helps boost the customer experience through an engagement platform. The company is hiring for about 10 sales development positions.
Why you want to work here: Come meet their office mascot, Ronan, a Great Dane who often visits their downtown office off 7th Street. On top of a dog-friendly work environment, Medallia offers employees full health benefits, flexible PTO, volunteer opportunities, catered lunches twice a week and weekly happy hours.
Word on the street: "Since we're a company built on giving feedback, we're looking for people who are coachable, naturally curious, and passionate about making our clients feel loved by their customers and employees," said Alex Rittenberry, head of recruiting in Austin. "Sales and prospecting can be a grind, so hard work and positivity goes a long way. We like to celebrate and have fun too. At Medallia, we hire the whole person, not just a part of them."