It can be difficult to get a real sense of what working for a company is like from its "about us" page alone. So we spoke to nine tech leaders who are in the trenches at local, fast-growing businesses, ranging from a well-known jewelry brand to a home-improvement software platform. A couple of them mentioned their team's scrappiness as one way in which their company has surprised them. For example, around 300 Evernote employees manage notes for over 225 million users. 
Below, employees across departments gave us the inside scoop on which traits they think are necessary in teammates and what facts might surprise people to know about their company.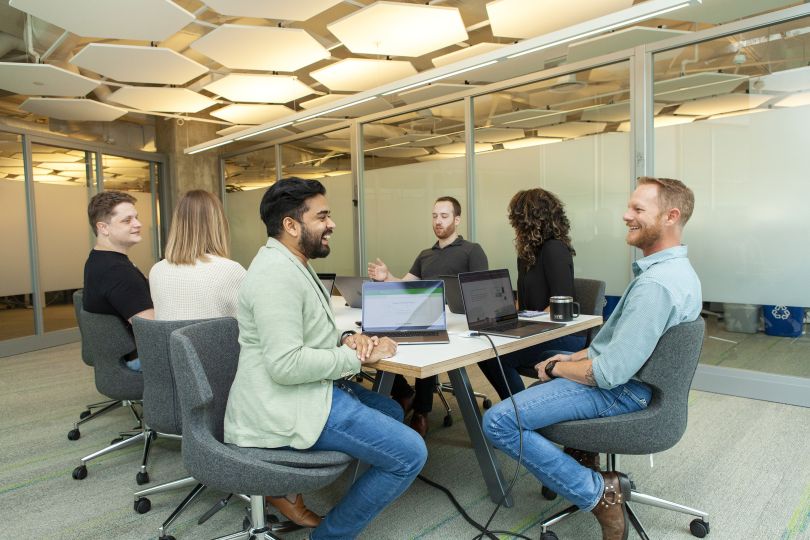 What they do: Evernote is a productivity-based software tool that allows users to take notes, share to-do lists and organize ideas amid an otherwise crowded virtual space. 
One thing that would surprise people about Evernote: Senior Software Engineer Chris Johnson told us that when he joined, he was shocked at the size of the company. Although Evernote manages notes for over 225 million users, the company has fewer than 300 people. "I think it's so fulfilling because our work has a huge impact but the company is small enough where everyone's voice matters," he said. 
One trait all team members share: Openness. The team is more willing to directly discuss problems than any other team Johnson has worked with before, he said. "We aren't shy about calling out problems and working through them," said Johnson. "We're also direct with praise and support."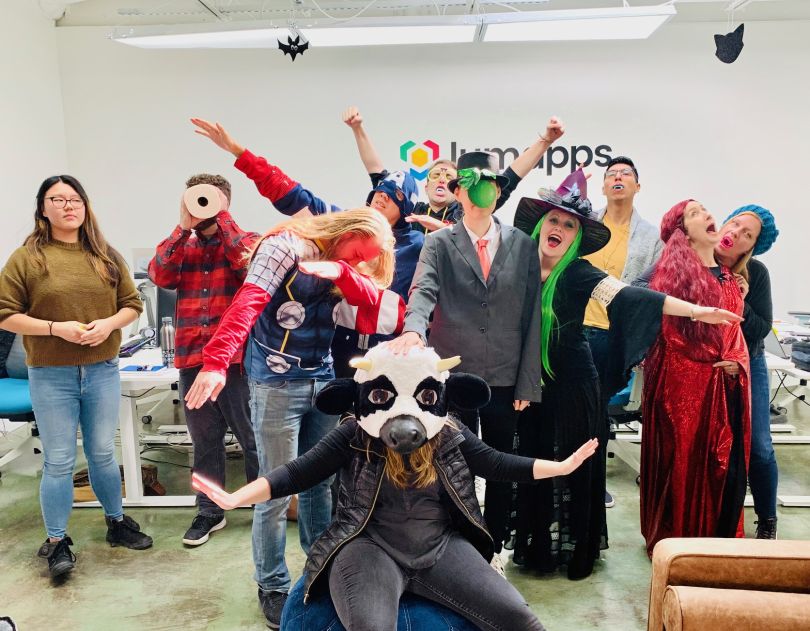 What they do: LumApps is an employee communication platform where users can collaborate to streamline company projects in one spot. Its social advocacy component allows employees to then share their work with those in their personal and professional networks, increasing overall brand reach.  
One thing that would surprise people about LumApps: Project Manager Andy Sison said LumApps is a relatively young and growing startup. While it has only been in business for seven years, the company operates as a larger company with a global presence, Sison said. "We're all genuinely friendly people who like to hang out, go to happy hours and have interesting conversations," said Sison.  
One trait all team members share: An attitude of gratefulness and a willingness to help one another. "We appreciate the challenges, opportunities and rewards that LumApps provides," said Sison. "If I were to ask my co-workers for help on a project, I can't think of a single person who would say 'no'."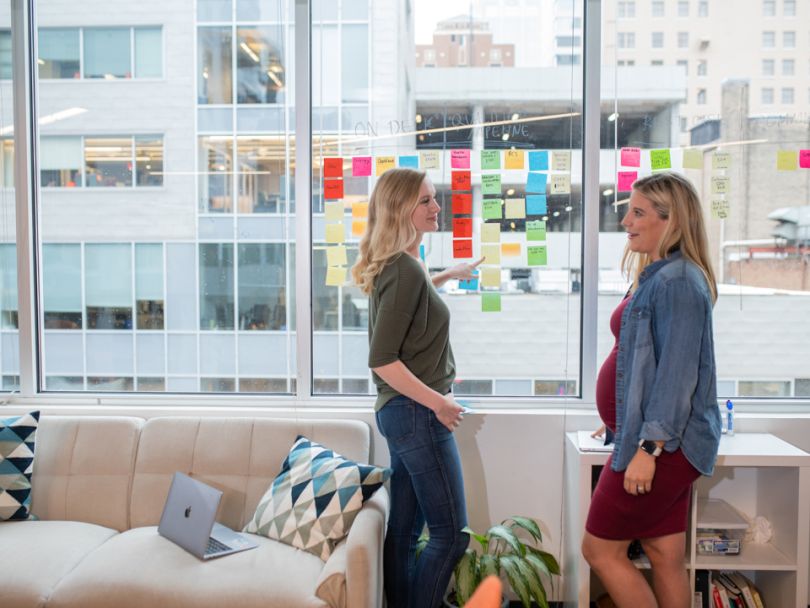 What they do: Earned media company Cision helps users distribute content to the people most important to their brand. It provides data-based insights on content impact via measurement capabilities like click-through rate percentage and return on ad spend. 
One thing that would surprise people about Cision: "Despite the fact that we've transformed from a venture-backed startup of about 225 people into a global organization with almost 5,000 people in 35 offices, we've been able to maintain many aspects of our culture that make high-growth startups so attractive," Steve Donnelly, talent and transformation leader at Cision, said.
One trait all team members share: Collaboration. "Every one of our colleagues exemplifies our 'we are one' value," said Donnelly. "We all support one another and jump in whenever a team member needs help."
What they do: Kendra Scott is a lifestyle jewelry company with a philanthropic focus. The brand, named after the CEO, is known for its colorful stones embedded in rings, bracelets, earrings and necklaces. 
One thing that would surprise people about Kendra Scott: Maricel Doña, benefits and compensation manager, told us that Kendra Scott is a growing company with an emphasis on family. Throughout its growth, it has maintained a strong and supportive culture, she said.  
One trait all team members share: Passion. "Kendra Scott is passionate about helping employees, their families, customers and our communities," said Doña. That means ensuring a good onboarding experience, providing a comprehensive total rewards package and supporting the community financially and through volunteer work.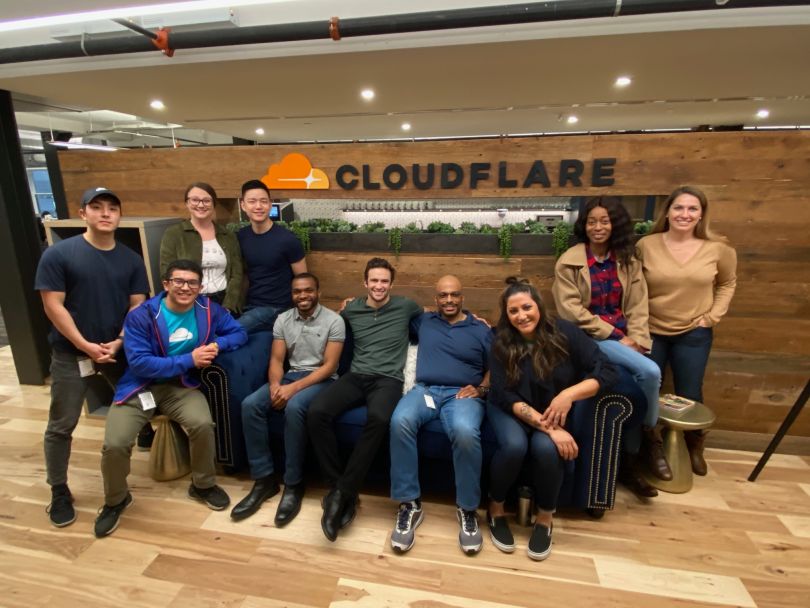 What they do: Cloudflare protects existing online applications without altering their structure or adding any hardware. The company routes traffic through its global network, becoming increasingly smarter with each site added. 
One thing that would surprise people about Cloudflare: According to Head of Austin Sales Anil Somaney, executives and other key leaders often work together on the floor solving problems or whiteboarding business challenges. C-level executives, including Cloudflare's co-founders, take the time to speak with every final candidate at Cloudflare. 
One trait all team members share: The mission to help to build a better internet. "We always tie discussion back to this purpose and think about how our decisions and thought processes might impact the mission," said Somaney.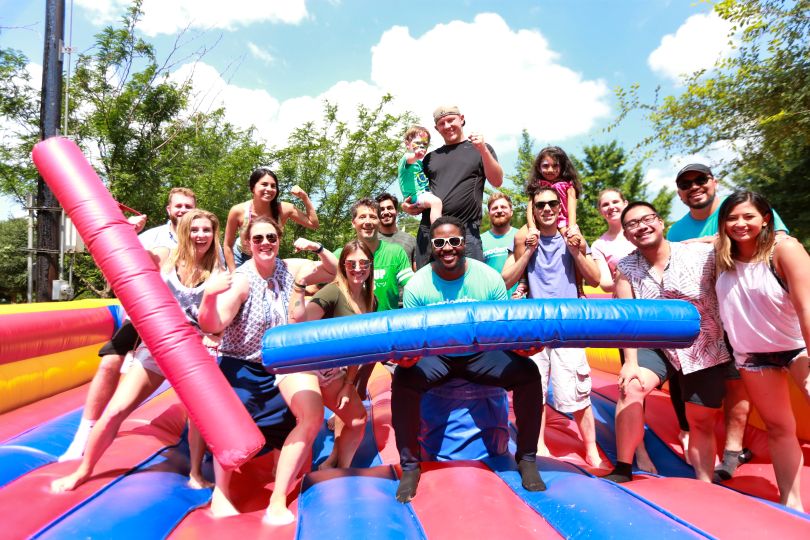 What they do: Modernize connects contractors with homeowners looking to update their living space. The team currently focuses on energy-efficient upgrades like solar panels, new roofing and modern HVAC systems. 
One thing that would surprise people about Modernize: According to Senior Director of People Operations Christina Wells, Modernize's approachable leaders empower the team to be innovative, creating a space for ideas to surface from all levels. Modernize's mission is to build trust through every stage of the home improvement process. "Having a focused mission and vision ensures we are all aligned," said Wells.
One trait all team members share: "Of all of our values, I'd say everyone relates to being 'authentic, fun and a little weird' most," Wells said. "We bring our true selves to work."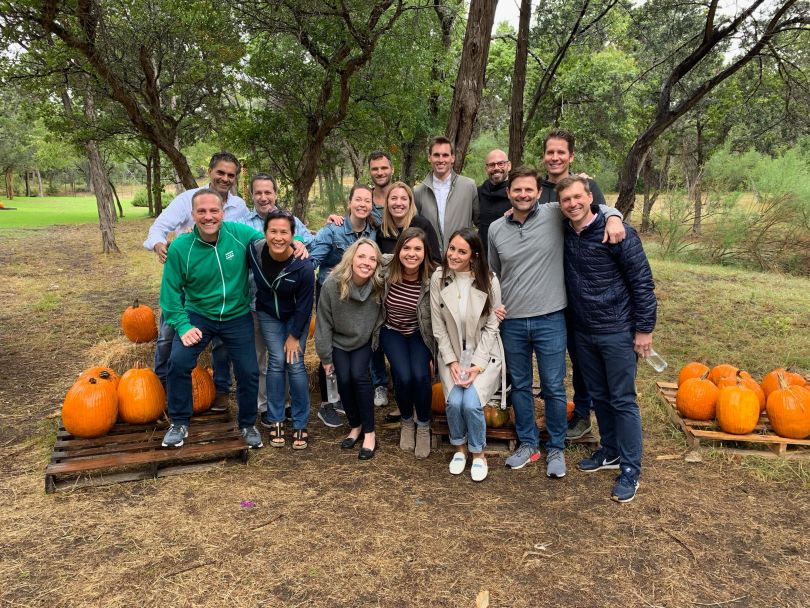 What they do: Vista Equity Partners is an investment firm that exclusively invests in software, data and tech-enabled organizations. Its teams manage private equity, credit and public equity market funds. 
One thing that would surprise people about Vista Equity Partners: Amy McDonald, operations manager, told us that Vista is fast-paced, constantly evolving and growing rapidly. "Being a part of Vista is so much bigger than just belonging to one firm, as we treat all of our companies as  part of the larger team," she said. 
One trait all team members share: "At Vista, we are constantly surrounded by colleagues who not only work hard, but also get things done efficiently and effectively," said McDonald. "I am impressed daily by the grit and passion that everyone surrounding me puts into their day-to-day work."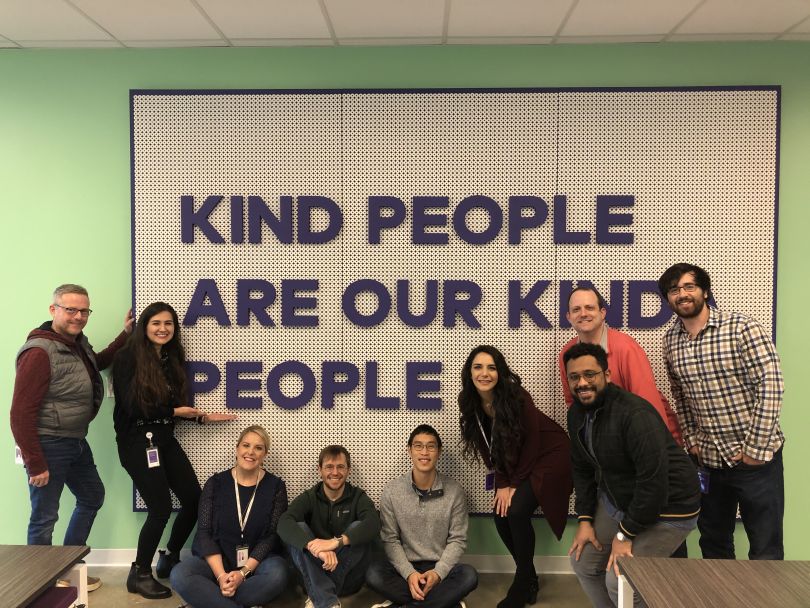 What they do: Dosh partners with various brands to offer shoppers transaction-based cash back, which drives user retention and customer loyalty. 
One thing that would surprise people about Dosh: They experienced quite a bit of change in 2019. General Counsel Courtney Dickey told us that in the past year, they successfully launched Venmo Rewards Powered by Dosh, software that allows all Venmo debit card holders to earn cash back at national brands like Target, Sephora, Dunkin' and Wendy's. They also relaunched their travel vertical, allowing Dosh subscribers to earn cash back on hotels worldwide. 
One trait all team members share: Every person at Dosh is someone Dickey likes, loves and trusts, she said. Unity is one of the company's core values. Whether it's by connecting brands with customers, finding cash for consumers or giving back to the Austin community, her teammates pride themselves on helping others, she said.  
What they do: OutboundEngine is a marketing platform that helps small businesses build their online reputation, manage contacts and organize lead follow-ups. Users can track the results of their company's branded articles from the software.
One thing that would surprise people about OutboundEngine: Recruiter Ana Bora said the fast-growing startup promotes employees from within and is always looking for ambitious talent to help take the business to the next level. "We invest a lot of time, effort and resources into building our teams," said Bora. "In fact, most of our senior managers are real-life examples of when preparation meets opportunity and have benefitted from moving up in the company." 
One trait all team members share: Ownership and dedication. "You can expect to be surrounded by a lot of like-minded people in terms of personality and work ethic," said Bora. "Overall, I like to describe OutboundEngine as a place that's dynamic, diverse and inviting."