Everyone deserves to be proud of where they work. 
And, according to the following tech professionals, they've found employers that challenge them to solve real-world problems, encourage collaboration across teams, and value hustle. If you're looking for a new role that rewards an entrepreneurial mindset, look no further than these three companies, all of which are actively hiring in Austin. 
Employees shared how they and their colleagues embody values like passion and diligence, which creates an environment ripe for personal and professional growth. Find out what makes these Austinites eager to show up to work each day.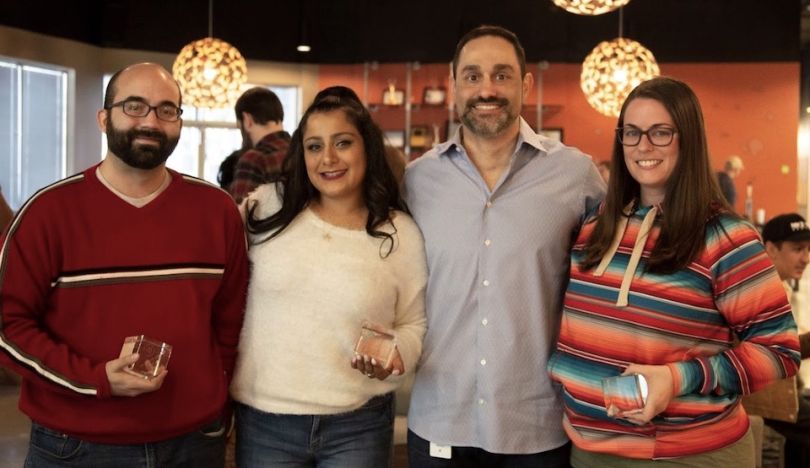 What they do: Volusion helps e-commerce retailers of all sizes manage and optimize their online stores. Its services include marketing, credit card processing, site design and integrations with Pinterest and Google Analytics. 
Company culture in one word: "Founders," Sandra Nguyen, VP of people and culture, said. "We are all founders at Volusion and our culture exemplifies being perpetual learners that strive to solve challenges for our customers. We openly share insights about customer challenges in daily and weekly team meetings so that we can collaborate on them. We believe anyone can lead from any seat, and encourage our team members to take ownership and share ideas."
Nguyen's growth at Volusion: "I am coming up on 13 years at the company," Nguyen said. "I feel fortunate to have a supportive team. It has been rewarding for me to see our Volusioneers grow by moving upward within their department, cross-departmentally or into a leadership role."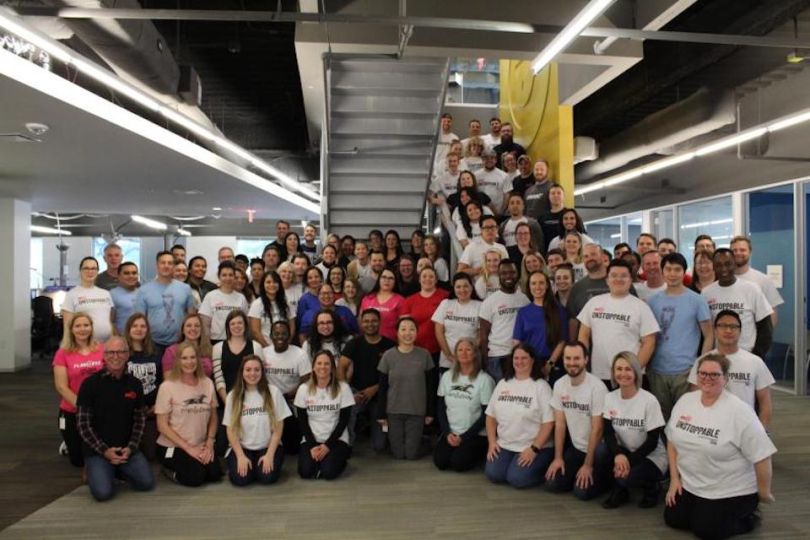 What they do: All Web Leads is a customer acquisition marketing platform built for the insurance industry. The platform employs social media, email, SEO and other marketing strategies to generate leads for auto, home and life insurance purchases. 
Company culture in one word: "Passionate," Jessie Williams, HR generalist, said. "Our teams are passionate about helping the business grow. This idea is most obvious in our sales teams as they continue to fight for bigger wins. However, it extends across all teams."
As part of the HR team, Williams helps host several events throughout the year. For their annual chili cook-off, she said they all share a meal together and fight for the claim to the best chili in the office. 
"During our annual Halloween costume contest, many teams make AWL-themed costumes to show their company pride and competitive spirit," Williams added. "And our leaders are passionate about taking care of their teams. They often help comfort their employees during difficult times or celebrate with them through exciting moments."
Coolest project Williams has worked on at AWL: "Transitioning our team to fully remote in response to COVID-19," Williams said. "I was heavily involved in transitioning our weekly on-site training classes to remote. There were a lot of logistics to work through to make that shift happen. It challenged me to use quick, innovative thinking to make sure the move was a success. I worked with several departments like our training, help desk and recruiting teams. 
We all changed our daily processes almost overnight to make sure we could continue to grow our business and hire candidates despite the challenge of going a hundred percent remote."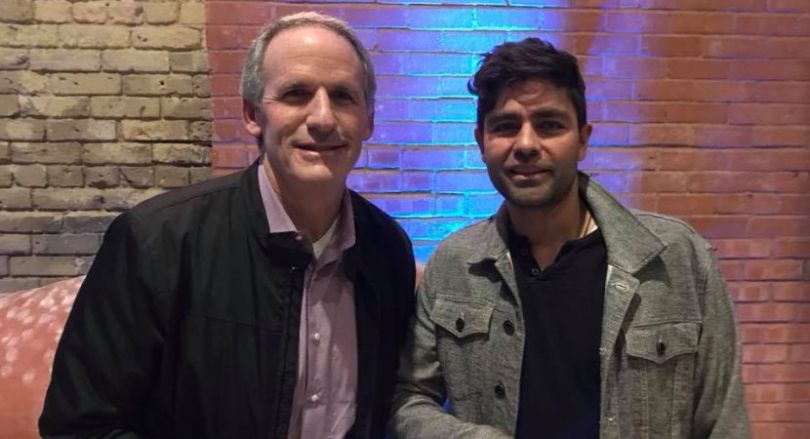 What they do: W2O Group provides health care organizations with marketing and communications services, as well as user data and analytics that can optimize scientific strategies and PR efforts.
Company culture in one word: "#Makeithappen," Manoj Narayanan, CTO, said. "This hashtag encapsulates what we stand for as an organization."
The slogan is exemplified by the real-time COVID-19 dashboard that the tech team put together along with the California Life Sciences Association. The life sciences industry needed to stay on top of events and identify what was important in the wake of COVID-19 during Q1. So the team turned around a dashboard in less than a week."
Narayanan's growth at W2O: Tech teams at the company are hard at work building a data-drive knowledge graph for Amazon Web Services and Google Cloud Platform. Narayanan said he's been proud of his team's efforts over the last six months. 
"I have had exposure to multiple teams and technologies in more than 20 years of working," Narayanan said. "After being with W2O for half a year now, rarely have I seen the blend of passion, fun and technical knowledge that is present here."