Take control of your job search by directing your efforts toward a career within the Austin tech scene. While over 60 companies have open jobs posted on Built In, we wanted to jumpstart your search a bit. These six industry-leading organizations are hiring across departments and for varying levels of experience.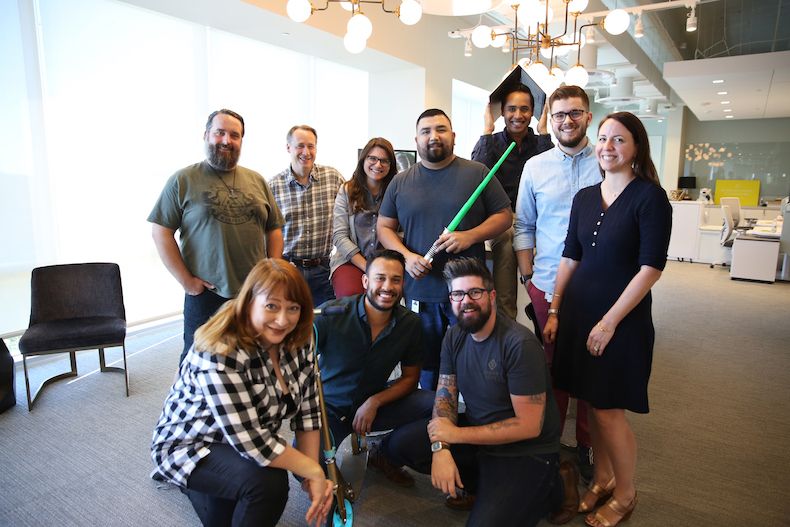 What they do: Launched in 2002, Kendra Scott exploded onto the scene gaining international popularity for its women's jewelry and fashion line. Behind the dazzle, a growing high-tech e-commerce team operates to ensure the company's merchandising, marketing, analysis and technology support its goals and objectives.
Why you want to work here: Headquartered in Austin, Kendra Scott provides a fast-paced work environment complemented by philanthropic efforts and a family-centric atmosphere. The lifestyle brand remains committed to innovation and solid design as it continues to expand its retail stores, wholesale accounts and e-commerce channels.
A note from leadership: "Working in IT for Kendra Scott is perfect for people who love to innovate. Kendra herself inspires that spirit, and it permeates through our culture," said Ryan Matthews, IT manager. "Whether it's assisting in designing our Color Bar, being creative with our infrastructure, or training our retail team with newer technology, we here at Kendra Scott get to be a part of a rapidly growing Austin-based company. Because of this, we look for people who love to interact with various departments, who can think quickly on their feet and are willing to get the job done with a smile on their face."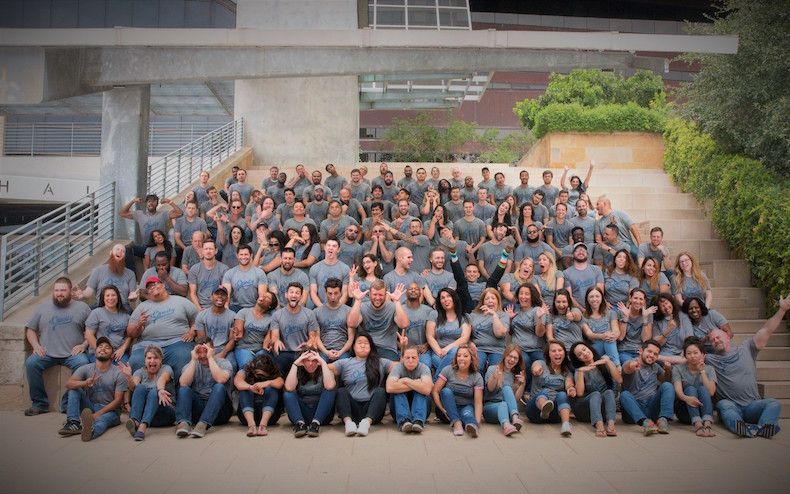 What they do: Opcity's lead optimization matching platform funnels real estate leads to appropriate agents using analytics and machine learning. Opcity launched in 2015 and is in the midst of hyper-growth mode.
Why you want to work here: The startup just moved into a new office in Southeast Austin to support its rapid team expansion. Perks at the new space, located on a members-only disc golf course, include an onsite gym and free lunch every day. Opcity also offers medical, vision, dental, disability and life insurance in addition to equity and flexible and dependent care spending accounts.
A note from leadership: "Opcity helps make the dream of owning a home a reality for thousands of people," said Stace Houk, head of people operations. "Helping to make that dream come true is an awesome responsibility that requires our Opcitizens to be committed, values-driven and customer-focused in everything we do."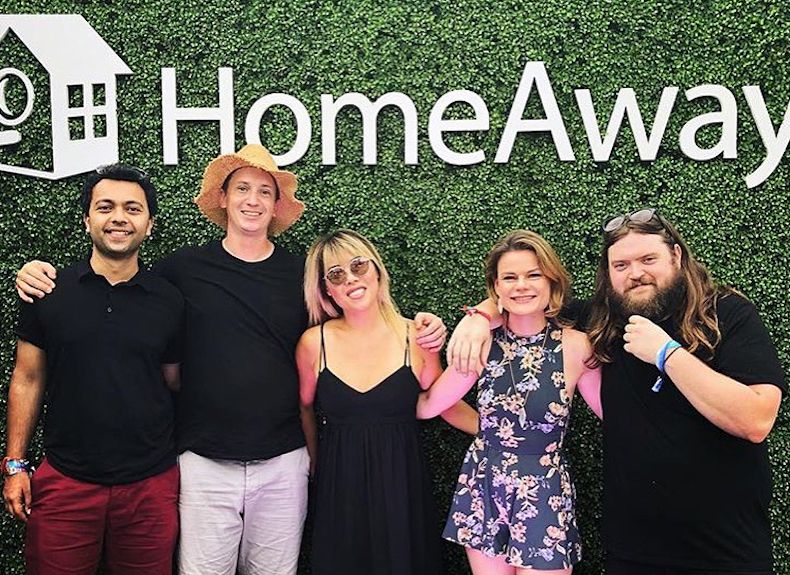 What they do: HomeAway, part of the Expedia, Inc., family of brands, lists more than 2 million vacation rental properties in 190 countries. Since its launch in 2005, HomeAway's Austin headquarters has grown to 1,500 employees with 13 additional offices around the world.
Why you want to work here: HomeAway treats its employees with local discounts, electronic, adjustable stand-up desks, breakfast every Friday, an on-site exercise room and more. The bennies aren't too shabby, either: HomeAway offers competitive health and insurance benefits, an annual target bonus or commission, parental leave up to 20 weeks, a vacation rental on a yearly basis and an employee stock purchase program.
A note from leadership: "It can be hard to find time to get away and connect with loved ones," said Mari Rylander, director of global talent acquisition. "That's what makes working at HomeAway so rewarding: We use the power of science and technology to help people create the best vacation experiences of their lives. We're changing the way people experience travel, and we need talented UX designers, engineers and marketers to help make that happen."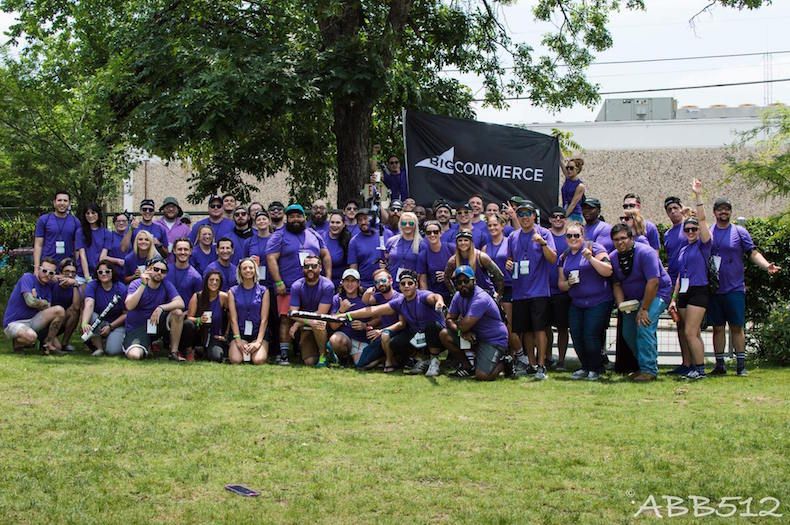 What they do: BigCommerce's platform makes it easier for anyone to open an online store and integrates with online mega marketplaces like Amazon, Ebay, Pinterest and Facebook. Since its 2009 launch, the company has signed on over 85,000 clients and has attracted $125 million in funding.
Why you want to work here: To promote employee innovation, BigCommerce offers a Think Big Program, which rewards internal creativity for improving the company's platform. Plus, if you've ever thought of opening an online store, BigCommerce allows all of its employees to launch one for free. Other benefits include open PTO, regularly scheduled networking opportunities, wine and waffle Wednesdays, time off for volunteering and more.
A note from leadership: "At BigCommerce, we are looking for people who are passionate about doing career-defining work to enable the next generation of entrepreneurship," said Steven Donnelly, senior director of people. "We are also looking for smart people who fit our culture and values but who also understand it's not just about what you get done but how you do it (and can check their egos at the door)."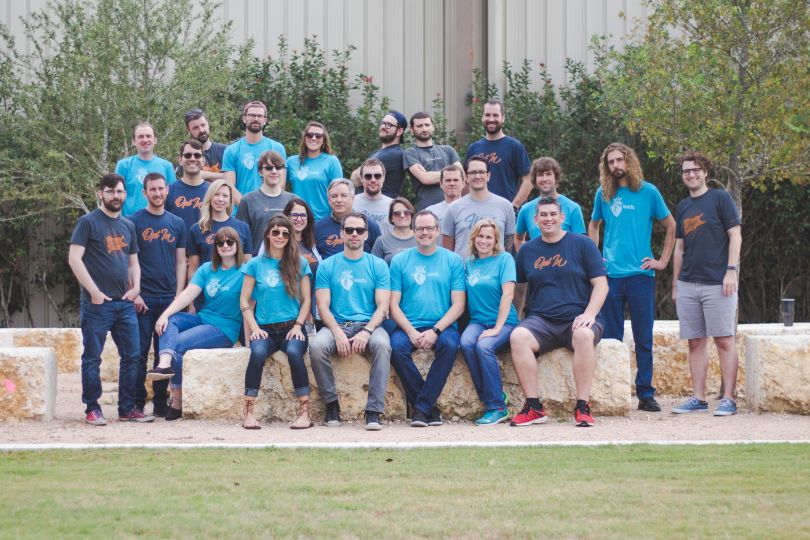 What they do: For over 10 years, ActiveProspect has provided lead acquisition success technology that helps marketers acquire sales leads, develop e-mail subscriber lists and provide transparency for legal compliance. Some of the industries ActiveProspect supports include mortgage, home security, solar, media and B2B.
Why you want to work here: The company has a fun little tradition offered to all of its employees called Live Music Capital Holiday, which allows employees to take the day off for their favorite music festival. Employees also get the chance to attend a conference of their choice once a year on the company dime and can bring their dogs into work if they feel so inclined.
A note from leadership: "At ActiveProspect, every team member makes an impact on the business," said Marie Carroll, senior director of HR and operations. "We are so excited to add to our great team and watch the team, the company and the culture become better and better every day."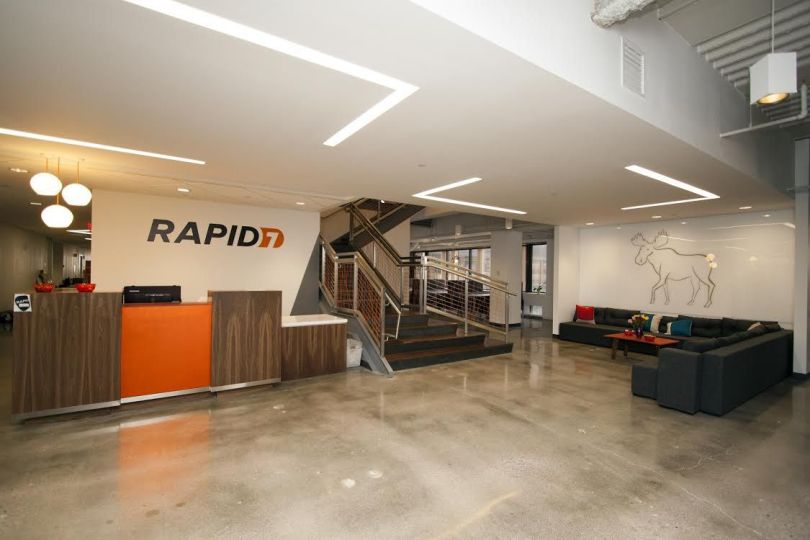 What they do: Cybersecurity firm Rapid7 leverages an analytics-driven approach to help IT professionals protect their organizations. Its solutions support vulnerability management, applications security, user behavior analytics, penetration testing and more.
Why you want to work here: Rapid7 values its employees' desires to improve by offering internal opportunities to move up within the organization. Its leaders encourage employees to explore roles within other departments as well. Those who really excel and commit to Rapid7's core values earn recognition through the company's quarterly "Moose Awards," which honors winners with a stuffed moose and cash prizes.
Note from leadership: "Rapid7 doesn't just look to fill roles, we search for people who want to join our mission," said Christina Luconi, chief people officer. "We hire people who balance their skills with a fantastic attitude, strong aptitude and a curiosity to learn. We look for people that will embrace our core values. These candidates are rare, but once we find them, we do our absolute best to inspire and retain them."