The tech sector has gained a reputation for offering some of the coolest workspaces out there. As a result, tech companies are often more than willing to show off their homes by inviting customers in for onsites and hosting events open to the public. Throughout the year, we reached out to a few around town hear what teams love most about their offices. Here's what we learned.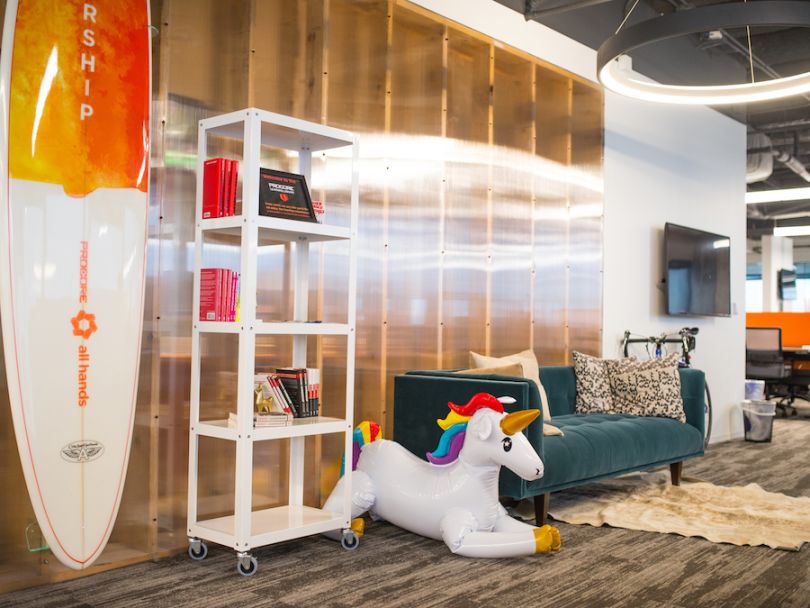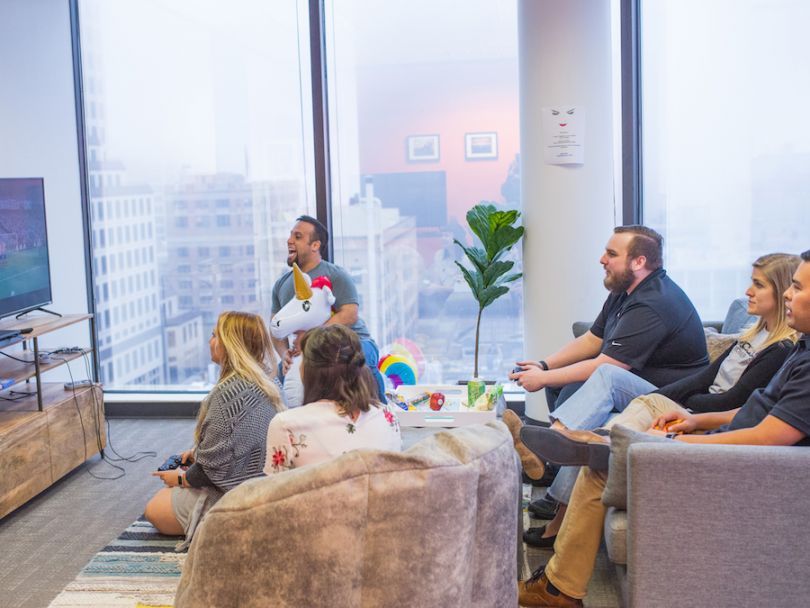 Located in the heart of downtown, Procore's office features floor-to-ceiling views overlooking Lady Bird Lake and the city, with some spectacular southwest sunsets. The location has killer panoramas and is close to some of Austin's most famous landmarks, restaurants and music venues.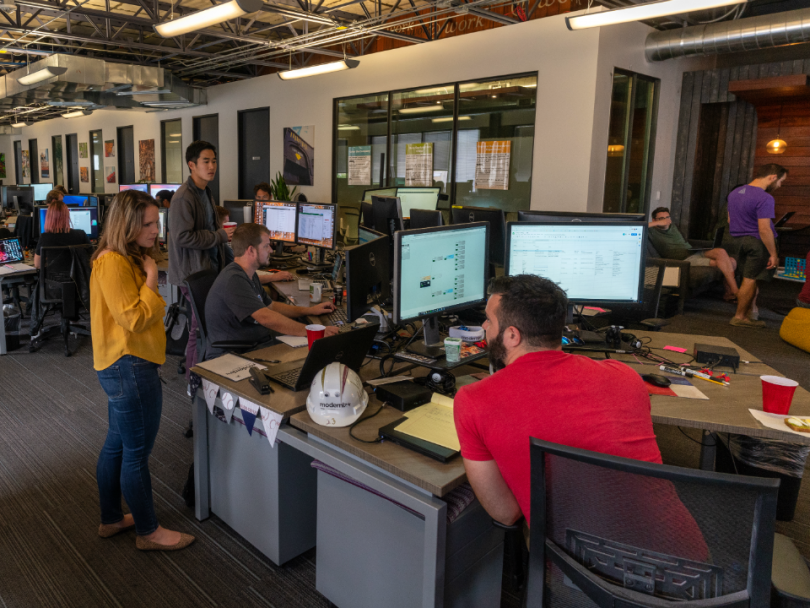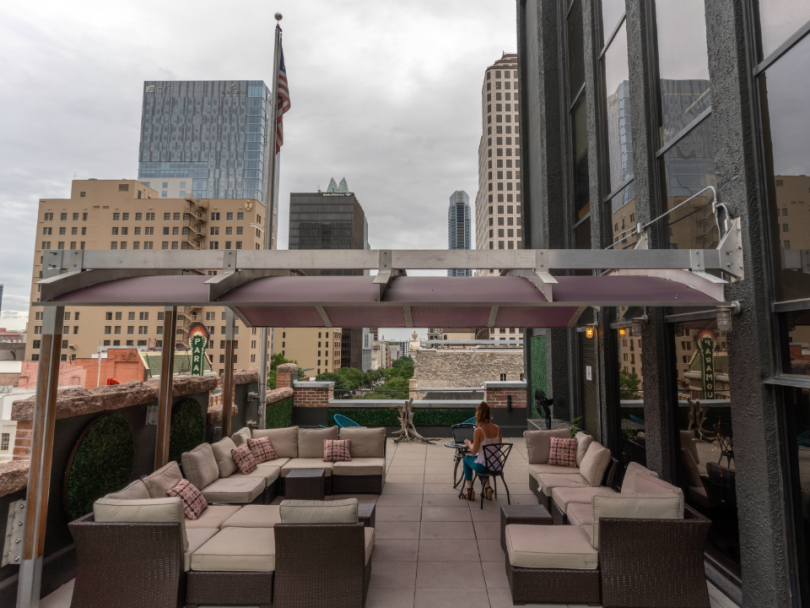 Modernize's Austin office is located inside a historical building that used to be a bank, and the locale's rooftop patio is the icing on the cake. It's a great place to catch some rays and absorb the vibe of the city while at work.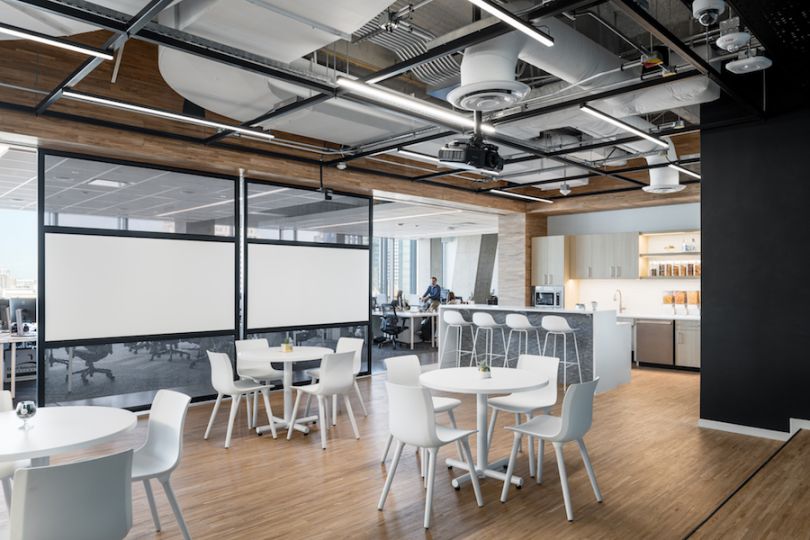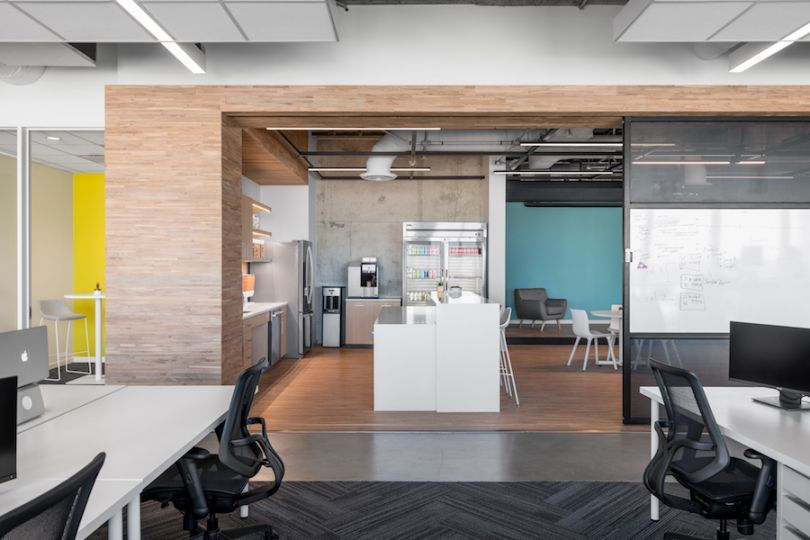 Notable hallmarks include a panoramic view of downtown Austin and Lady Bird Lake, a fully stocked kitchen and a LogicMonitor pub with beer on tap. The company also has a ping pong table and other games, easy access to the lakeside hike-and-bike trail, outdoor terrace access, a building fitness center, bike lockers and two in-building restaurants: North Italia and FlowerChild.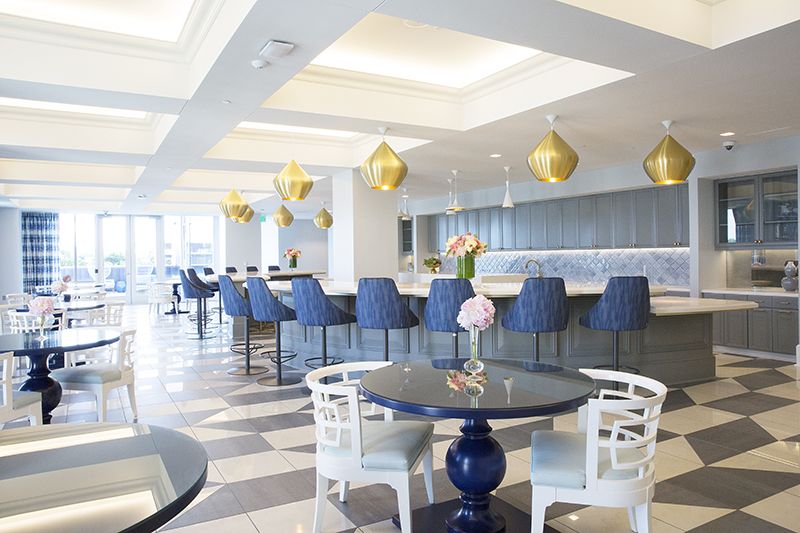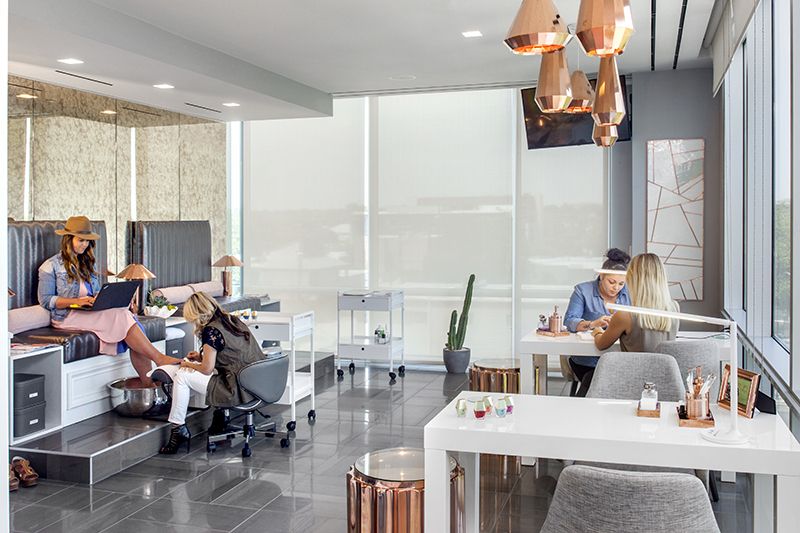 The most popular perk at Kendra Scott's office is the Kendra Scott Nail Bar, a complimentary nail salon offering manicures and pedicures with their own Nail Lacquer that the women (and men) in their office love. Who wouldn't enjoy a meeting over manis?
Employees at Square Root enjoy the rare downtown outdoor spaces that include big front lawns and porches, making the office a perfect space to play with your dog, work outside or run a fitness bootcamp.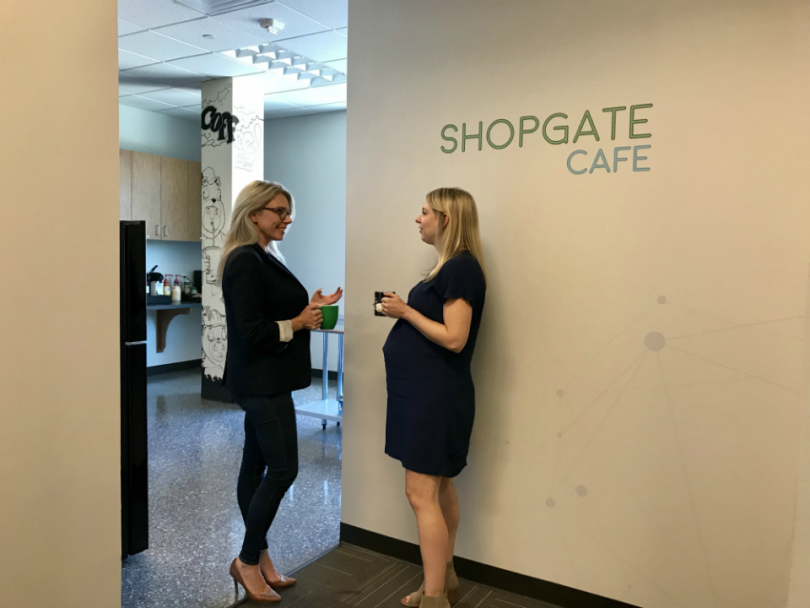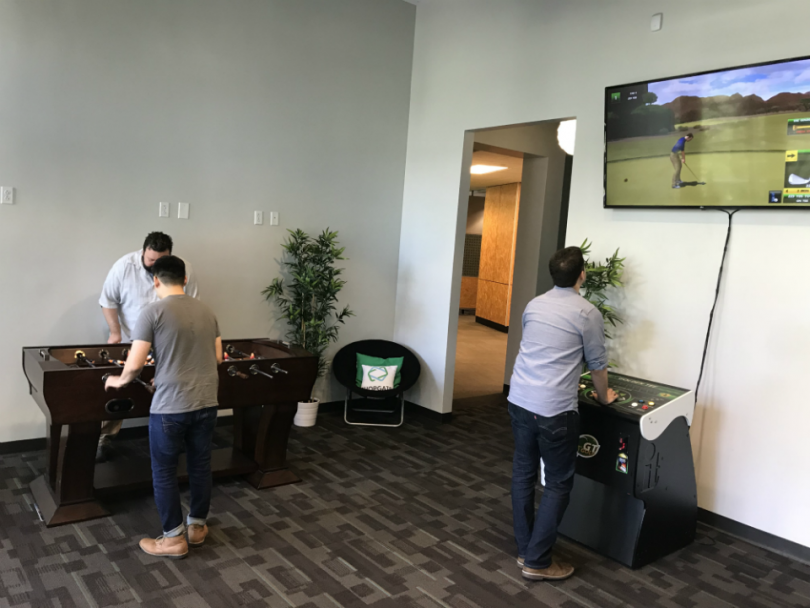 Shopgate employees' favorite part of the office has to be a tie between its game room, which has a foosball table, Golden Tee and Xbox, and their fully stocked kitchen with all the snacks you can eat and all the drinks you would like.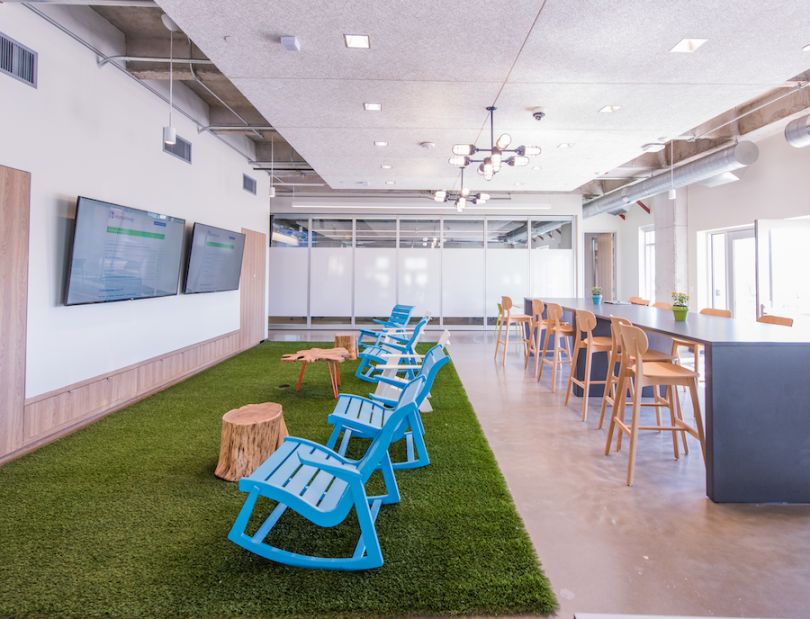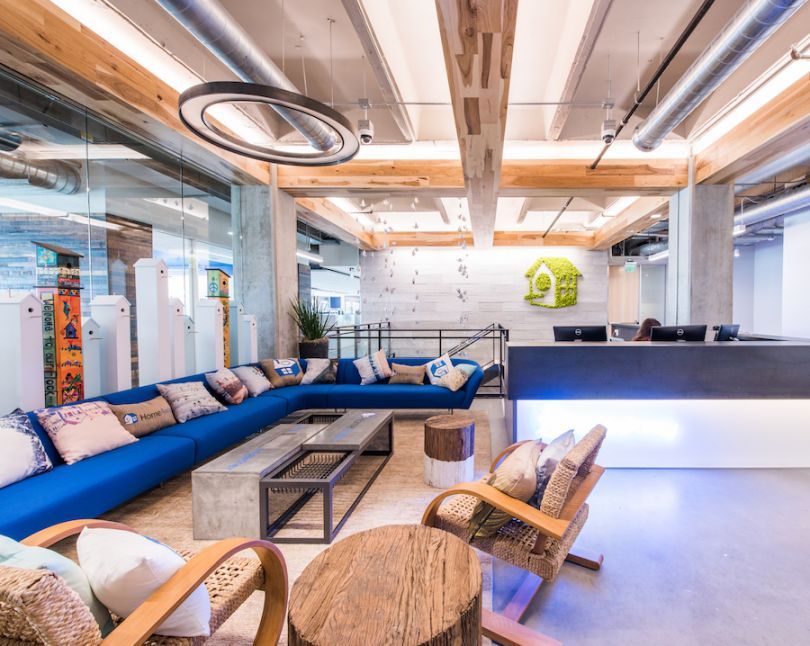 Notable quirks of the HomeAway Austin office include one of the world's largest snow globe collections, a two-story "birdhouse" modeled off of HomeAway's logo that employees reserve for meetings and happy hours, and a travel theme throughout the entire office that incorporates hundreds of employee vacation photos into wall designs.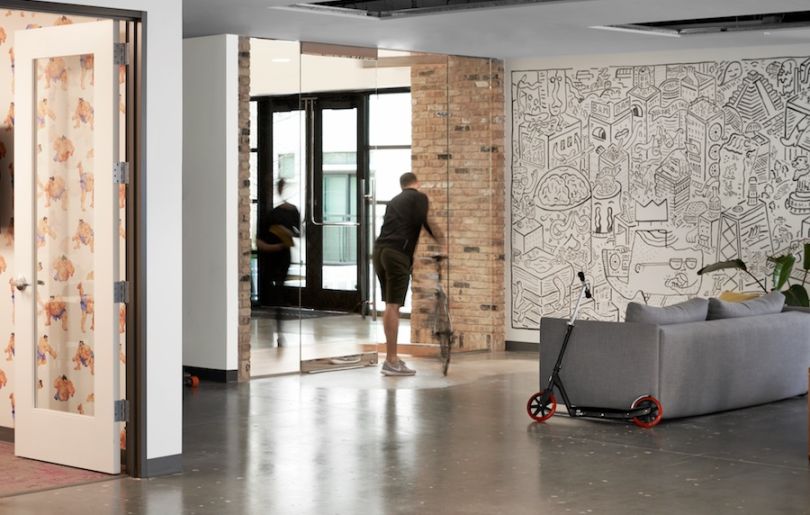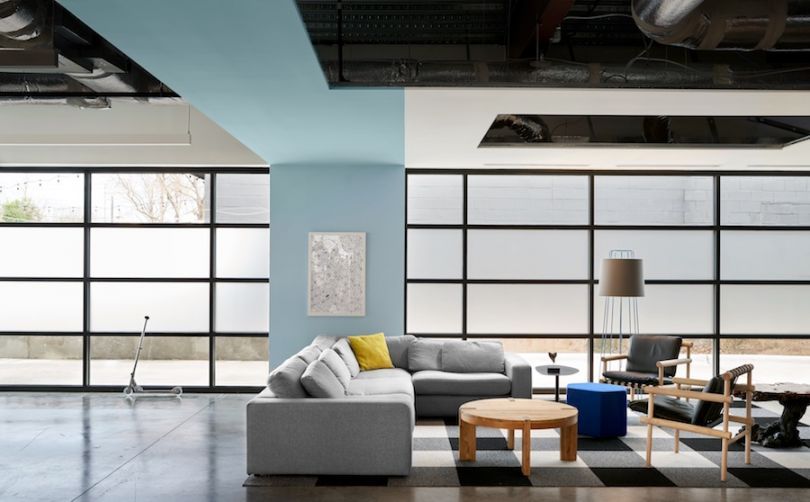 Sumo has a fully stocked bar, automatic standing desks, natural lighting with windows on three of four sides and an onsite gym with free yoga and fitness classes. There is also a secret, hidden lounge; a rooftop patio with downtown views, grills and hammocks; an onsite dog run; private call rooms; an office (musical) keyboard and bicycle; and neighbors who include Liberty Bar, The Grackle and Zilker Brewing.