Your next opportunity is out there, but it's on you to find it. To make the search a little less daunting, we've highlighted six Austin tech companies that collectively have more than 100 openings from across multiple departments. Good luck out there!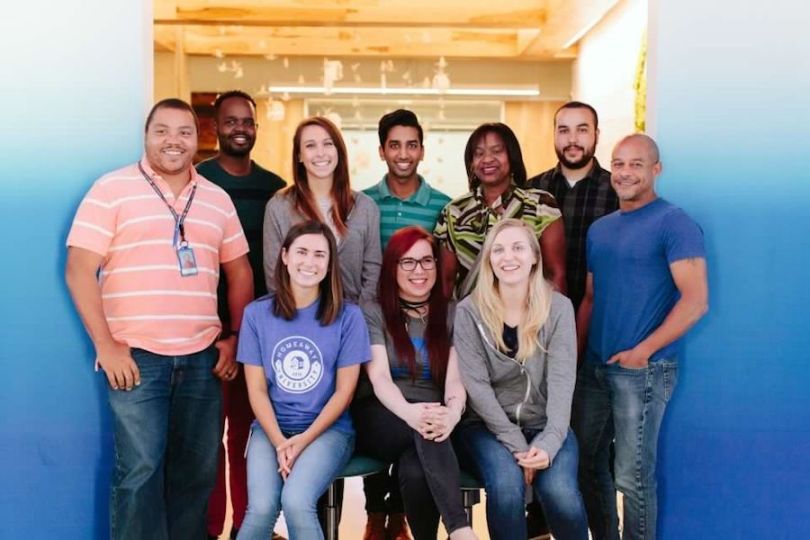 What they do: The vacation rental industry is red hot, and leading the surge is Austin's own HomeAway. The company's family of websites connects travelers with more than 2 million beach houses, cabins, condos and more from all across the globe.
Why you want to work here: Following a week of healthy snacks and drinks, HomeAway treats its employees to some true Texas delights: kolaches and breakfast tacos every Friday. And that's just the food. HomeAway offers four weeks of paid vacation in addition to paid holidays, and access to courses from Lynda.com and other educational resources. Its new parent benefits top those of Amazon, Apple and Indeed, and HomeAway's giving match programs up your contributions to a charity of your choice.
Word on the street: "We're looking for scientific-minded people who are passionate about travel," said Mari Rylander, director of global talent acquisition. "The work we do ultimately helps bring families and friends together to take the best vacations of their lives: it's what keeps us excited about coming to the office each day."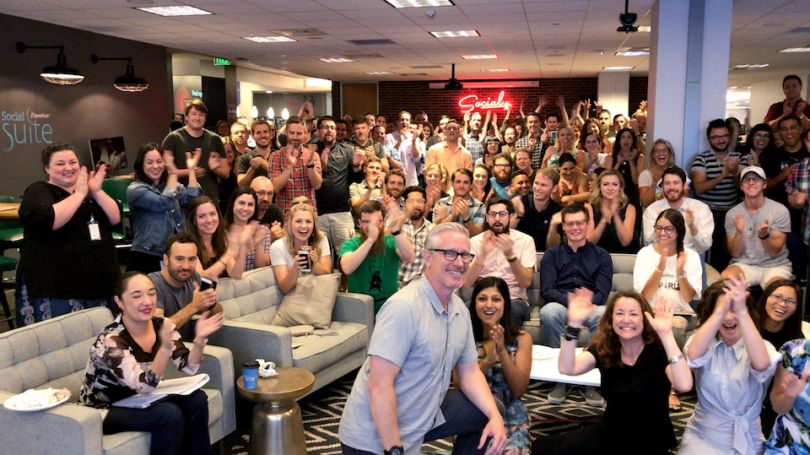 What they do: Spredfast's content machine helps enterprises convert social media interactions with their customer bases into actionable data and results. Its platform is always listening, monitoring, planning, reacting and measuring engagements across a business' social media channels.
Why you want to work here: How does a casual work environment with flexible work hours, daily provided meals, unlimited PTO, a 401(k) match and company equity sound? Spredfast's benefits also extend to paid time off to volunteer, health insurance coverage and regularly scheduled team happy hours.
Word on the street: "Be yourself and work on the cutting edge of social at a company built to win," said Rod Favaron, chairman and CEO. "Spredfast is different, and we think you'll feel that the moment you step in the door: from the people you'll work alongside, the path your career will take, and the benefits you'll receive along the way."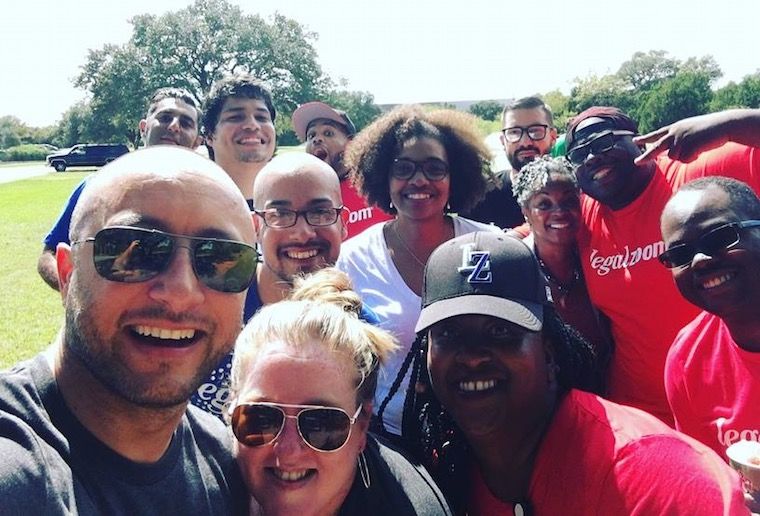 What they do: LegalZoom's platform provides online legal assistance for processes including business formation, wills and trusts, intellectual property, attorney advice and more. The company combines digital technologies with a huge network of independent attorneys to ensure clients from across the country get the help they need.
Why you want to work here: Feel taken care of as a LegalZoom employee. The company offers competitive salary packages with benefits that include health, dental and vision coverage with options to best support your family's needs, 401(k) plans, a day off on your birthday, an onsite gym with scheduled "sports days" and free resources to create a living trust.
Word on the street: "Zoomers are driven by our mission of democratizing law, so we're looking for motivated candidates who are eager to work as a team, think outside the box, and thrive when put to the test," says Lisa Fernandez, director of talent management. "With the hard work comes a healthy dose of play. Our offices are fast-paced, fun environments full of people who strive to make a difference in the lives of others. We encourage a healthy work-life balance with an on-site gym, a subsidized café, community service PTO, birthday holidays and a busy slate of office events."
What they do: Leveraging big data and analytics, TrendKite's platform gives companies the ability to measure the impact of PR news campaigns on brand recognition, website traffic and underlining business initiatives.
Why you want to work here: Join TrendKite's growing downtown office, headquartered at Brazos and 8th street, and enjoy unlimited PTO, 100 percent paid medical, dental and vision benefits, ongoing company trainings to perfect your craft, and paid life insurance for peace of mind.
Word on the street: "At TrendKite, we hire smart, talented people who have a passion to do their best work. Our unique team includes marathoners, pilots, musicians, data geeks and ping-pong savants helping save the PR world from dated technology and tedious reporting," said Jennifer Cantu, VP of talent. "We focus on finding driven people to help revolutionize how the world's biggest brands and media companies measure the impact of their earned media. And hey, we offer a fully-stocked kitchen, unlimited vacation, gym memberships, parking and more."
What they do: There's a right and a wrong time to try to connect with customers over social media, so Lithium Technologies works to find those perfect opportunities to optimize customer touchpoints. In addition to helping companies better manage their social media strategies, Lithium offers online customer communities and secure website messaging.
Why you want to work here: Grow your mind and body with some of the employee perks at Lithium. All employees receive $50 per month to use toward yoga, acupuncture, cooking classes and more as part of Lithium's wellness initiative. Additionally, employees are encouraged to attend professional development opportunities throughout the year, like job trainings and conferences.
Word on the street: "At Lithium, our culture is everything," said CEO Pete Hess. "Because our business — helping companies transform how they build trust with their customers via social media — is always changing, we hire open-minded, smart, passionate people who love working closely with others. We invent capabilities that are changing the world and helping our customers succeed. We take chances and reward courage, candor and leadership. We also invest heavily in our employees' professional development, offering continuous training, coaching and development challenges for every member of our team."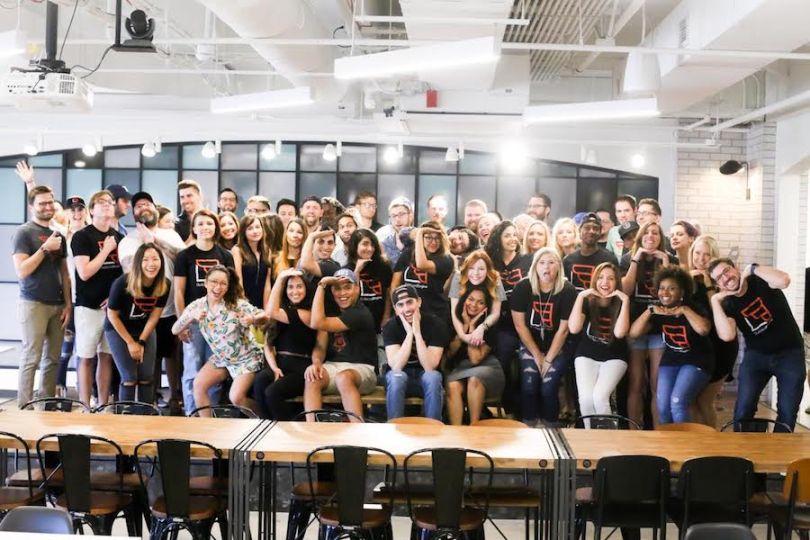 What they do: Serving a myriad of industries that include automotive, finance, mortgage and wellness, OutboundEngine creates targeted marketing campaigns that help companies predict when their customers are ready to engage.
Why you want to work here: Because small businesses deserve marketing automation tools, too. And while you're helping them engage with their clientele in a smarter way, enjoy the perks, which include in-office concerts, two weeks of PTO at the end of the year on top of three weeks to be used throughout the year, catered lunches every Wednesdays and primetime downtown parking.
Word on the street: "Small businesses power the American economy, and OutboundEngine is dedicated to giving them a stronger voice in the marketplace," said Sharon Slonaker, director of people. "That philosophy flows through to our employees: We celebrate everyone's voices and give them the opportunity to contribute to the company's growth, no matter their roles. So we're looking for people who are ready to make their voices heard; people who work hard, speak up when they see something that could be better and want to make a big impact on both their careers and the lives of business owners nationwide."