Promote from within, 51 - 200 employees, 1M-5M amount
3 Companies

Enterprise Web • Marketing Tech
Luxury Presence is a website and marketing software provider for luxury real estate agents and companies. The company launched in 2016 and its client list includes some of the world's most successful realtors and companies who purchase template-based luxury websites, content marketing tools, SEO, lead generation, and online advertising.

We're Austin's premier Chinese delivery/take-out online restaurant. Everything is handmade, from the food to the e-commerce code to the kitchen & delivery logistics platform. Online orders are prepped & delivered from our scratch kitchens, on-demand. Our W-2 drivers are paid competitive wages, so tips are not accepted & deliveries are always free.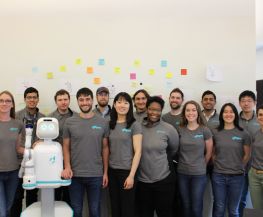 Artificial Intelligence • Healthtech
Diligent is an A.I. company with a vision to transform the future of work. We create robot assistants that free people up to focus on the creative and problem-solving aspects of their jobs. Moxi is our hospital service robot that helps nurses and other clinical staff with logistical, non-patient-facing tasks so they have more time for patient care.