Unlimited Vacation Policy, AngularJS, 501 - 1,000 employees
3 Companies
Care.com is a consumer tech company with heart. We're on a mission to solve a human challenge we all face: finding great care for the ones we love. We're moms and dads and pet parents. We have parents and grandparents so we understand that everyone, at some point in their lives, could use a helping hand. Our culture and our products reflect that....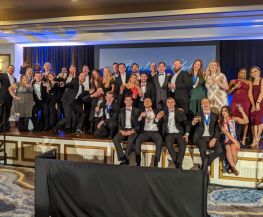 Artificial Intelligence • Cloud
At LogicMonitor, we expand what's possible for businesses by advancing the technology behind them. LogicMonitor's SaaS-based infrastructure monitoring and intelligence platform helps businesses turn on a complete view in minutes, turn the dial from optimization to innovation and turn the corner from sight to vision.

In July 2019, two companies with a startlingly similar mission to provide end-to-end, best-in-class technology and services for the restaurant and hospitality industries merged to fulfill their mission together as HotSchedules, Now Powered by Fourth.