Healthtech, Company sponsored family events, Lunch and learns, 501 - 1,000 employees
3 Companies

At WHOOP, we're on a mission to unlock human performance. WHOOP empowers members to perform at a higher level through a deeper understanding of their bodies and daily lives. Our wearable device and performance optimization platform has been adopted by many of the world's greatest athletes and consumers alike.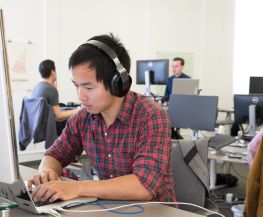 Our mission is simple—we're changing the way we care for our parents so they can live safely at home as they age. But how we accomplish our mission is anything but simple. Every day, we're solving complex problems that don't come with a playbook. Sound exciting? If you're someone who shares our core values—Own the Outcome, Solve with Empathy, and...
Natera® is a worldwide genetic testing and diagnostics company that's changing how doctors and patients manage genetic disease. Our team includes clinicians, scientists, biostatisticians, researchers, and talented laboratory professionals from around the globe.