It may be cold outside but the Austin job market is fiery, especially in tech. To kick off the new year, we rounded up some of the hottest local companies recruiting top talent now. Check out who's hiring below and happy huntin'.
What they do: PR professionals and brands can identify which types of content and publications drive traffic to a company website or location using TrendKite's analytics platform. Its solutions help quantify the effectiveness of PR campaigns.
Why you want to work here: Unlimited PTO alert. Plus, the company sets each employee up with a power desk, state-of-the-art Apple technology, meals, snacks, beverages and more. TrendKite's office also includes a gaming lounge and plenty of comfortable seating if you need a break from working deskside.
A note from HR: "At TrendKite, we hire smart, talented people who have a passion to do their best work. Our unique team includes marathoners, pilots, musicians, data geeks and ping-pong savants helping save the PR world from dated technology and tedious reporting," said Jennifer Cantu, VP of people. "2018 kicks off with a new fundraiser enabling us to further focus on finding driven people to help revolutionize how the world's biggest brands and media companies measure the impact of their earned media. And hey, we offer a fully-stocked kitchen, unlimited vacation, gym memberships, parking and more."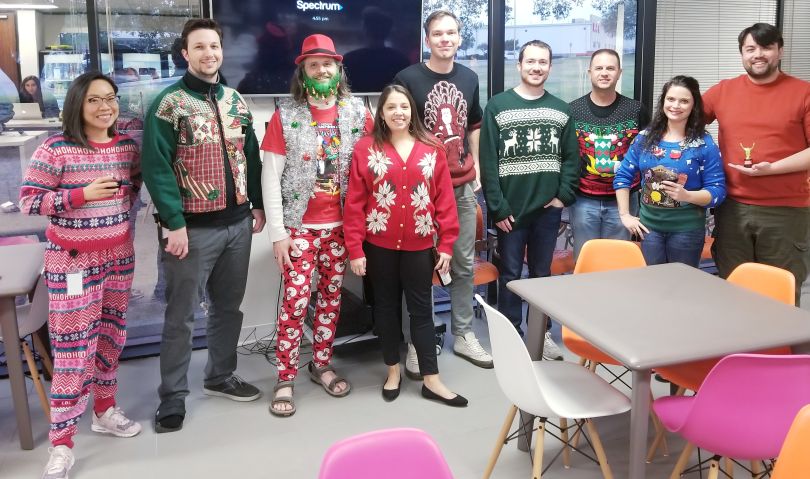 What they do: Lithium delivers online customer interaction solutions to help manage social media and online communities. They serve businesses in retail, financial services, tech and communications.
Why you want to work here: Health benefits include medical, dental and vision, with flex spending accounts and health savings accounts available. Employees also can enjoy commuter benefits, catered lunches, fitness reimbursements and a flexible PTO policy that covers volunteer opportunities.
A note from recruiting: "We look for people who are dedicated, naturally curious and want to thrive in an environment that allows for both personal and professional growth," said Mike Betzer, GM and senior vice president. "When I take a moment and pause to look at what makes Lithium a great place to work, it truly is the people, our dynamic culture and our ability to laugh at ourselves and have fun all while building great products and providing an exceptional customer experience."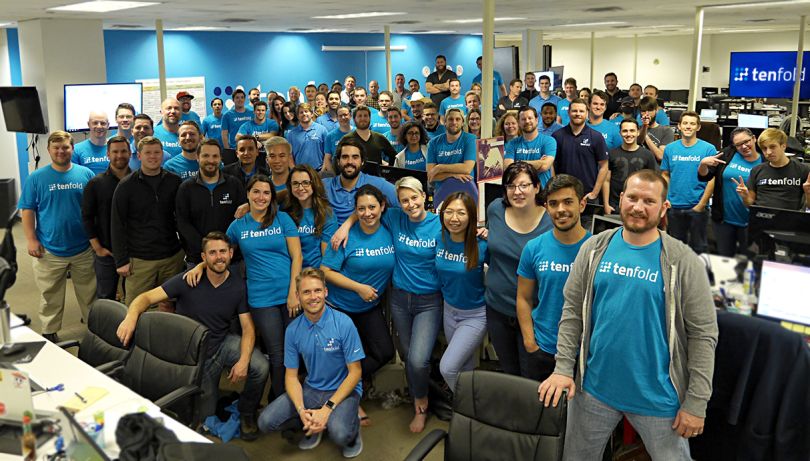 What they do: Communication is key, and Tenfold is helping customer-facing employees communicate better. Its solution integrates with CRM platforms and automatically stores customer data that populates at the start of every interaction.
Why you want to work here: Tenfold's office is filled with natural light and four-legged friends. The startup has a pet-friendly work environment, team events, weekly town hall meetings and quarterly company-wide gatherings that usually involve good eats and tasty drinks. Tenfold also provides employees with competitive medical, dental and vision benefits, as well as unlimited PTO.
A note from recruiting: "We consider ourselves customer-obsessed builders who innately hustle and work hard," said Chris Clay, director of recruiting. "We plan on doubling our employee base in 2018 and want people with the passion and energy to take on the challenge of performing at a high-level every day. We are on a rocketship rise in terms of growth and opportunity, and we look for people that truly have a compassion to be the best at what they do."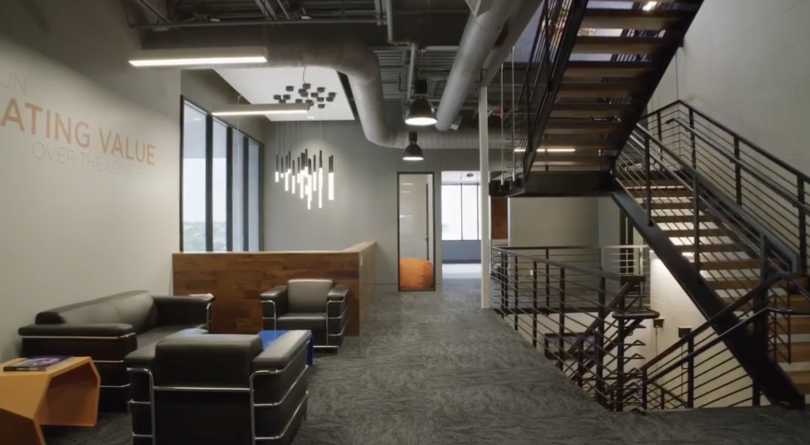 What they do: Serving more than 30,000 organizations from regulated industries, SecureLink's remote access solutions connect tech support, vendors and customers over a secured network.
Why you want to work here: Eat well at SecureLink. The company provides daily breakfast and lunch and offers an onsite gym to help you stay fit. Employees also get unlimited PTO, 401(k) with employer contribution and medical benefits.
A note from the boss: "We're looking for astronauts," said Jeff Swearingen, co-founder and CEO. "SecureLink employees are smart, talented and eager to improve. We like people who aren't afraid of a challenge; those that understand the individual and team effort required to accomplish something great."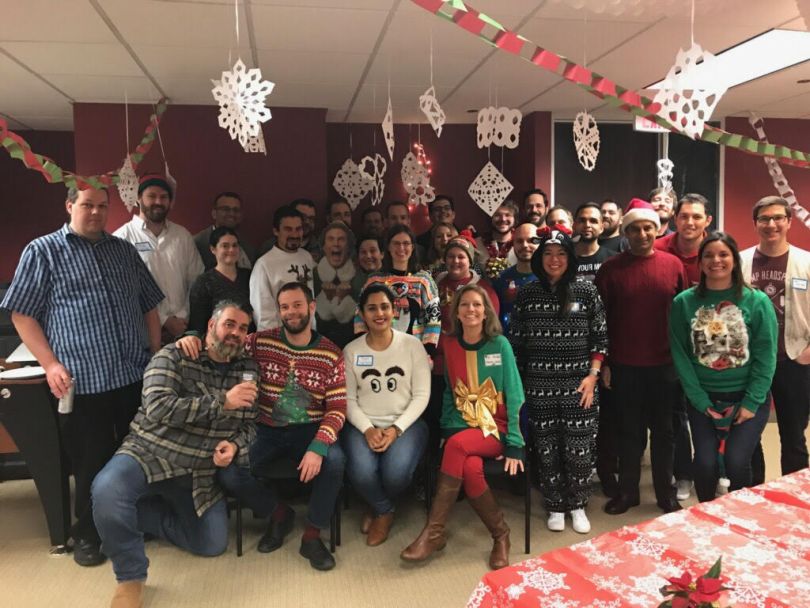 What they do: Headspring builds custom enterprise resource planning software and solutions supporting industries that include energy, industrial, financial services, government, healthcare, retail and education. The company is hiring multiple roles for each position.
Why you want to work here: Headspringers get some serious benefits with tuition reimbursement, a remote work program, generous parental leave, sabbatical, 401(k) matching and more. Additionally, employees are offered flexible work hours, volunteer opportunities, an on-site gym and a stocked kitchen.
A note from the boss: "Our goal is to build a workplace where you can learn and grow faster than you would anywhere else, while tackling challenging projects for our clients," said Dustin Wells, founder and CEO. "That means we're looking for people with grit and curiosity, who thrive on owning their own experience, and who are excited to find new ways to deliver software that serves people. They have a unique combination of human- and technology-centered design and delivery. Headspringers are people who are never satisfied with the status quo and are always looking to find the better way, together."