Professional Services Startups Austin
List of Professional Services startups in Austin
3 Companies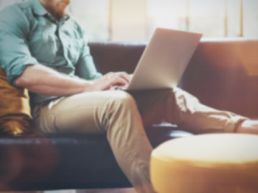 Information Technology • Professional Services
Toptal is a network of the world's top 3% of software engineering, design, finance, and project management talent – available on demand to help companies accelerate, adapt, and scale. With $100+ million in annual revenue and triple-digit growth, Toptal is the largest fully distributed workforce in the world.
---
Unlimited Vacation Policy
Professional Services Jobs in Austin
Inside Sales Representative
Protect America, Inc.
Austin
1 week ago
Safety for all. We began as a small Austin, Texas security provider in 1992. Our self-installed home security business model quickly grew from local to national with hundreds of thousands of homes secured across all 50 states and Canada. With 26 years of experience and more than 500,000 homes secured, we know the ins and outs of home security systems. And as part of the Rockbridge Family of Companies, including Quicken Loans and the Cleveland

Junior Software Developer
FDM Group
Austin
1 week ago
We are currently seeking candidates interested in building a career in Software Development. Software Developers work with a range of responsibilities, including: writing, developing, testing, and reviewing code; supporting existing applications; liaising with end users to fix defects, find solutions, and test them; adding functionality to applications by designing and implementing solutions; and more. FDM has trained and placed developers in specialties including Java, C#, COBOL, .Net, and more.