Edtech, Artificial Intelligence, Company sponsored family events, 1 - 10 employees
2 Companies

Headquartered in Austin, Texas, Code Pilot is an online platform that provides production-grade development environments for coding analytics used by companies like Microsoft and Google to train, test, and assess software developers. With a global user base, Code Pilot is preferred by companies for its full parity, configurable cloud-based IDE.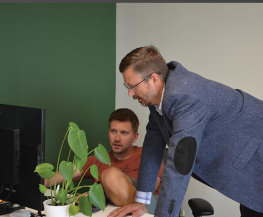 Artificial Intelligence • Big Data
Taiga is a software as a service company that provides business intelligence software to the independent convenience store operators and petroleum jobbers markets. The flagship product, Storekeep, combines internet of things technology, machine learning, and advanced analytics to take the guess work out of business operations. We allow our...