Blockchain Startups Austin
List of Blockchain startups in Austin
1 Companies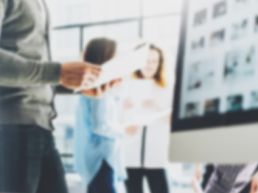 CredForce is the world's first and largest provider of solutions, services and products in Credentialing. With the world's largest consortium of international certification bodies, CredForce is converting capability-validation into an organized global industry-vertical.
Blockchain Jobs in Austin

Executive Education Sales Executive
CredForce America, Inc.
Austin
3 weeks ago
We're looking for an intelligent, self-driven, fast mover and stellar person with a background in sales and growth. We relocated our global headquarters to Austin over a year ago, and are continuing to build our team here focused on growth within the US and other global markets. This role of Regional Sales Director, Executive Education, will be responsible for delivering growth of executive education programs that we've designed in partnership with one of the top Ivy League and business schools in the world. This role will allow you to play a significant role in both the sales strategy development and execution of this multi-million-dollar expansion.